New research highlights a significant and continued gap in achieving diversity in clinical trials of medical therapies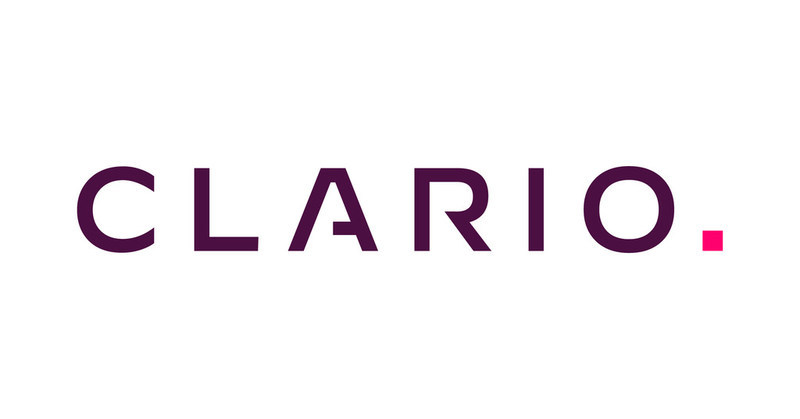 Clario and Tufts Center for the Study of Drug Development (CSDD) to present new results at the DIA 2023 Annual Global Meeting showing a sustained under-representation of minority communities in pivotal trials supporting new drug and biologic approvals. Data from 1,165 pivotal trials for 550 NDAs and BLAs were collected (FDA approvals 2007 – 2021)
Data from 1,165 pivotal trials for 550 NDAs and BLAs were collected (FDA approvals 2007 – 2021)
Although the proportion of non-white participants in clinical trials has improved, the results continue to show wide disparities, based on disease prevalence, particularly for patients who identify as black and 'other' races.
A panel representing academia, clinical trial data collection, the pharma industry and clinical research organizations will discuss the implications at the DIA Global Annual Meeting 2023 on 27 June in

Boston
PHILADELPHIA, June 21, 2023 /PRNewswire/ — Clario, a healthcare research technology company that delivers leading endpoint technology solutions for clinical trials, and the Tufts Center for the Study of Drug Development (CSDD) will present the results of new research highlighting critical levels of under-representation by race and ethnicity in pivotal trials supporting drugs and biologics approved between 2007 and 2021.
Preliminary results are to be presented during the Drug Information Association (DIA) 2023 Annual Global Meeting. The panel, including Otis Johnson, Clario Chief Diversity, Inclusion and Sustainability Officer, Ken Getz, Executive Director/Professor, Tufts CSDD, Karen Correa, Vice President, Head of Global Clinical Operations at Takeda, Alicia Rami, Associate Director Mobile Clinical Services, PMP, MBA, Fortrea and Todd Rudo, Chief Medical Officer, Clario, will preview the critical findings and discuss potential solutions.
Commenting on the research, Otis Johnson, Chief Diversity, Inclusion and Sustainability Officer, Clario, said, "lack of diversity in clinical trials means that the medicines, when approved, may not work for the underrepresented and could harm them.  Increasing clinical trial participant diversity demands a conscious, intentional effort. It enables ease of trial access for a broader pool of participants with the potential to speed up trial enrollment. It is also good for business, as the approved drugs can be confidently prescribed to a broader, more diverse patient population".
Data from 1,165 pivotal trials for 550 NDAs and BLAs were collected (FDA approvals 2007 – 2021) and the results show that although the proportion of non-white participants in clinical trials has improved, the results continue to show wide disparities, based on disease prevalence, particularly for patients who identify as black and 'other' races.
"The results of this important new study quantify the magnitude of disparities that exist among study volunteers in pivotal trials by race and ethnicity, and show only modest improvement in the high levels of under-representation among minority communities during the past decade," said Ken Getz, Executive Director/Professor, Tufts CSDD
For more information on this and our events at DIA 2023, please go to our dedicated page on Clario.com,
About Clario
Clario is a leading healthcare research and technology company that generates the richest clinical evidence in the industry for our pharmaceutical, biotech and medical device partners. Across decentralized, hybrid and site-based trials, our deep scientific expertise, global scale and the broadest endpoint technology platform in the industry allows our partners to transform lives. Clario has the only technology platform that combines eCOA, cardiac safety, medical imaging, precision motion, and respiratory endpoints. Clario's global team of science, technology and operational experts have helped deliver more than 27,000 trials and contributed to over 500 FDA and EMEA new drug approvals involving more than seven million patients in over 100 countries. Our innovation has been transforming clinical trials for 50 years.
For more information, visit Clario.com or follow us on LinkedIn and Twitter. 
Clario Media Contact
Duncan Cantor
[email protected]com
Logo – https://mma.prnewswire.com/media/1677749/Clario_Logo.jpg 
SOURCE Clario