New Coalition Launched to Fight Breast and Cervical Cancers Across Asia-Pacific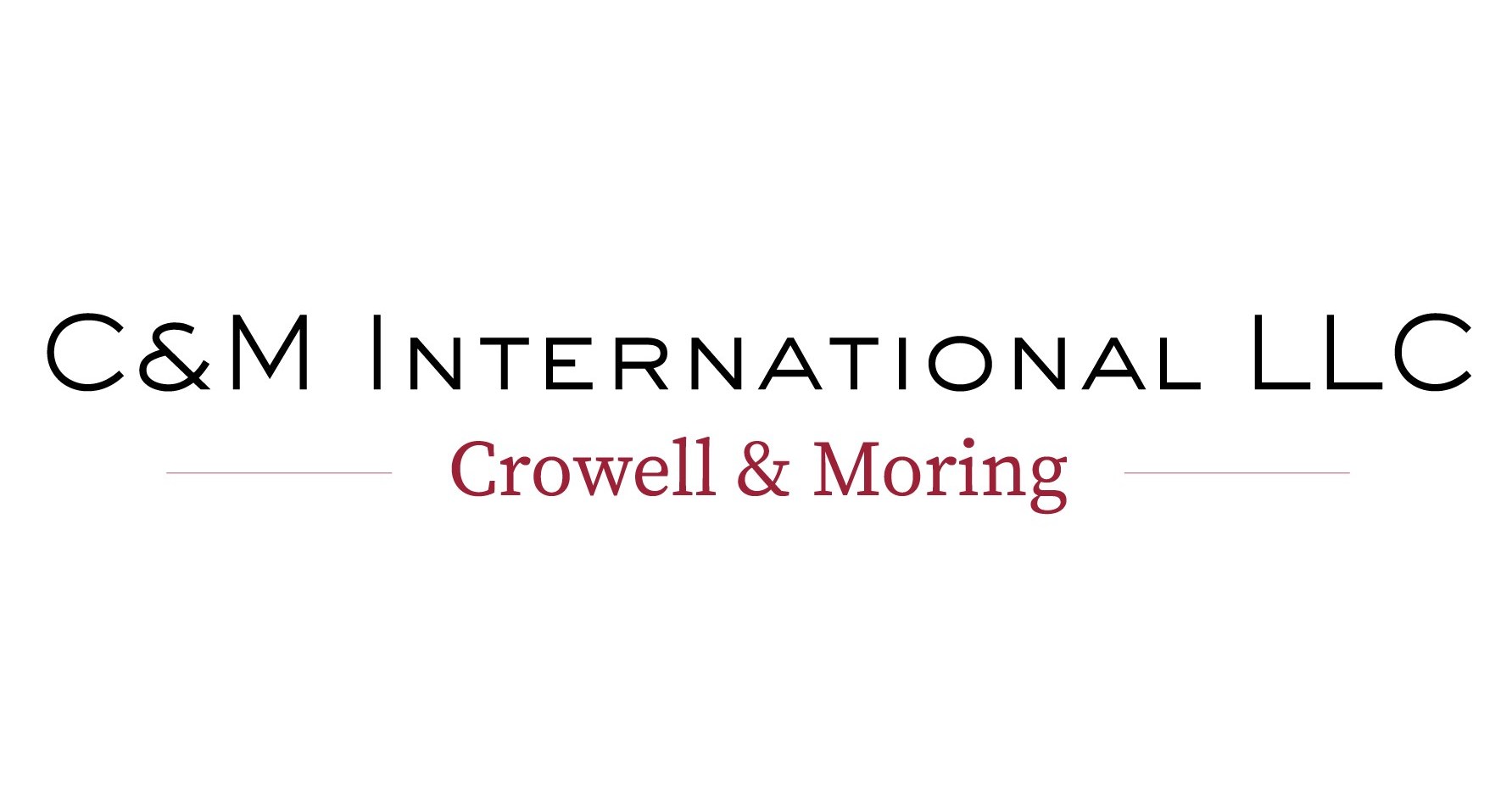 Coalition promotes innovations to reduce soaring breast and cervical cancers in the region
SINGAPORE, June 1, 2023 /PRNewswire/ — Crowell & Moring International is joining forces with Roche, TogetHER for Health, CAPED and Jhpiego to raise awareness about the surge of breast and cervical cancer cases in the Asia-Pacific region by founding the Asia-Pacific Women's Cancer Coalition.
The coalition will focus on identifying opportunities and addressing the gaps to support countries in achieving their national targets for cancer prevention and control, through catalytic public and private partnerships and the sharing of best practices for policy interventions, especially related to adopting innovative technologies to support screening and early detection, and effective disease management.
The coalition seeks to drive change throughout the region and highlight the innovations and solutions with the highest potential to reduce incidence and mortality associated with breast and cervical cancers among women. The coalition underscores the need for Asia-Pacific nations to intensify efforts toward improved prevention, early detection and management, as reflected in recent global initiatives by the World Health Organization to address the high burden of both cancers.
"By improving the detection and management of these cancers, we will be able to positively impact the lives of women and their loved ones, allowing them to seek the help they need earlier," said Deepti Saraf, general manager of Roche Pharma Malaysia. "The Asia-Pacific Women's Cancer Coalition demonstrates the strength and impact that partnership and a multi-stakeholder approach can have in collectively addressing complex healthcare challenges across the region."
"Inequities in health care access for women are most significant in LMICs, and research tells us that these pressing challenges are further exacerbated in Asia Pacific due to societal taboos, expectations and socio-economic conditions," said Amy Ho, head of Disease Areas at Roche Diagnostics Asia Pacific. "The coalition provides a collaborative and system-wide approach to tackle some of the biggest obstacles faced in improving inequities in women's cancer care."
"We have the knowledge and technology to eliminate cervical cancer with effective, low-cost tools, such as vaccines against cancer-causing strains of Human papillomavirus (HPV) and routine screening and treatment of lesions prevents cancer," said Heather White, executive director of TogetHER for Health.
Cancer is the second-leading cause of death around the world, and breast and cervical cancer are the leading causes of cancer deaths among women. The incidence of both cancers among Asia-Pacific nations is particularly high. Breast cancer in the region accounts for nearly half of the new cases around the world. Cervical cancer accounts for almost 3 in 5 new cases among women globally.
"To overcome the challenges of late diagnosis in breast cancer and inadequate services in regions of Asia Pacific we would like to work through the Coalition to strengthen early detection, access to treatment, and amplify what works," said Maura McCarthy, senior technical advisor at Jhpiego.
"By implementing comprehensive and sustainable initiatives, we can empower communities, enhance awareness, and provide accessible cancer screening and treatment options. Together, let us prioritize the health and well-being of women everywhere, ensuring that no one is left behind in the fight against cervical and breast cancer," said Mridu Gupta, CEO of CAPED.
The coalition will initially focus on Thailand, India, Indonesia, Philippines, Vietnam and Malaysia, mirroring priorities set forth by the World Health Organization's cancer initiatives:
Prevention: Implement effective primary and secondary prevention programs for cervical cancer, along with health promotion and early detection for Breast cancer to increase awareness and support early detection and treatment.
Management: Promote cost effective and equitable health care innovations for management of both cancers. The Coalition seeks to promote domestic implementation of the principles and strategies set out in the WHO's cancer initiatives1.
The coalition will conduct outreach in each of the focal countries to build national coalitions across multiple stakeholder groups (e.g., government leadership, civil society, academia, professional societies, the commercial sector) to accelerate achievement of key milestones in their national breast and cervical cancer control plans.
For more information on the Asia-Pacific Women's Cancer Coalition, please visit https://www.linkedin.com/company/apac-women-s-cancer-coalition.  
About Roche
Throughout our 125-year history, Roche has grown into one of the world's largest biotech companies, as well as a leading provider of in-vitro diagnostics and a global supplier of transformative innovative solutions across major disease areas. Our commitment to our people, partners, stakeholders and, most importantly, our patients remains as strong as it was on the first day of our journey. For further information, visit www.roche.com.
About TogetHER for Health
TogetHER for Health seeks to end cervical cancer deaths globally through advocacy, partnership, and knowledge-sharing, enabling equitable access to effective prevention and care. TogetHER works alongside global health leaders – including the American Cancer Society, Jhpiego, PATH, and Pathfinder International, among others – to put effective, equitable policies in place, to promote education and best clinical practices to improve cancer prevention globally, and to share stories of how cervical cancer affects women, their families, and their communities. TogetHER's partners provide cervical cancer services in 31 countries and link thousands of girls and women with life-saving health services each year. For further information, visit www.togetherforhealth.org. 
About Jhpiego
Jhpiego, a global health non-profit and Johns Hopkins University affiliate, creates and delivers transformative health care solutions that save lives. In partnership with national governments, health experts and local communities, Jhpiego builds health providers' skills and develops systems that save lives now and guarantee healthier futures for women and their families. For further information, visit www.jhpiego.org.
About CAPED
The Cancer Awareness, Prevention and Early Detection (CAPED) Trust is a formidable community outreach organization that has been steadfastly dedicated to the healthcare domain since its inception in 2014. Focused on the critical areas of cancer prevention and early detection, CAPED has tirelessly worked towards transforming lives. Through impactful community outreach initiatives, relentless awareness campaigns, and facilitating accessible cancer screening for economically disadvantaged women, CAPED has left an indelible mark on society. With resounding success, we have already reached an astounding 47.5 million individuals through our awareness drives and conducted screenings for 31,711 individuals across 445 villages. Our unwavering commitment has garnered significant support from global organisations such as American Cancer Society (ACS), AstraZeneca, Roche Diagnostics and influential corporate entities such as Indraprastha Gas Limited, BMW Foundation, Birlasoft, Cvent, CAF, Safexpress, Tata 1mg, DSS, among others, reinforcing our cause. For more information, please visit our website at www.capedindia.org.
About C&M International
C&M International is the global government relations, public policy, and public affairs affiliate of Crowell & Moring LLP, that helps clients shape the policy, regulatory, and commercial landscape in markets across the Asia, the Americas, Africa, the Middle East and Europe. For more than three decades, C&M International has advised the world's leading companies and associations on how to engage global policymakers and create impactful partnerships to promote public health, trade and investment, and digital transformation in our interconnected global economy. For further information, visit www.cmintl.com.
1 https://www.who.int/initiatives/global-breast-cancer-initiative and https://www.who.int/initiatives/cervical-cancer-elimination-initiative
Media Contact:
Email: [email protected]
SOURCE Crowell & Moring International