Neuro Gum Enters New Era of Growth, Expands National Retail Footprint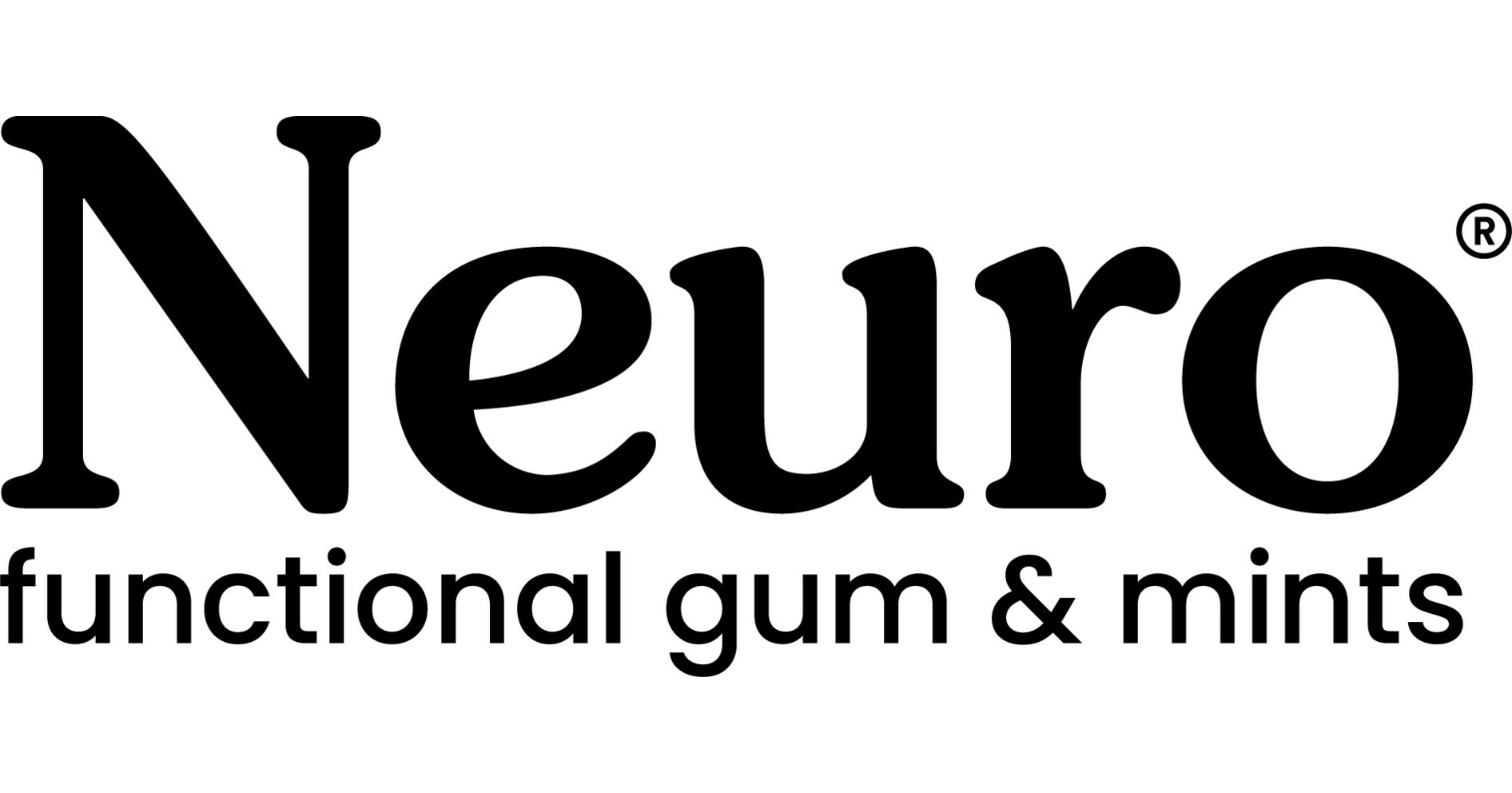 Health and Wellness Brand Distribution Extends to Over 10,000 Stores Nationwide
LOS ANGELES, June 21, 2023 /PRNewswire/ — Neuro, the company offering functional gum and mints with balanced energy, focus and clarity, is pleased to announce the expansion of its products into 250 Albertson's stores across the country. With this latest retail expansion, Neuro Gum and Neuro Mints are now available in over 10,000 leading retailers nationwide including all Whole Foods Markets locations across the country, CVS, Walmart, Meijer and Amazon, among other popular retailers.
As the demand for innovative and functional products continues to rise, Neuro has successfully established itself as a market leader, providing a full line of functional gum and mints that enable people to perform at their best, work smarter, and do more during each busy day. With the continuous retail expansion, the brand aims to make its products more accessible to all people in search of an extra physical and mental boost to become the best version of themselves.
"Our mission has always been to help everyone do more and get more out of every day," said Kent Yoshimura, CEO and co-founder, Neuro. "We want to change the way people think about how to maximize their daily aspirations by offering products that taste great and provide a healthy, easy-to-consume type of energy and clarity. With our presence in over 10,000 stores nationwide, more people will be able to reach the right state of mind and perform their best."
Neuro products are meticulously crafted with a patented formula made of natural ingredients and sweetened with monkfruit, with no sugar, no aspartame, and no artificial preservatives. The company offers three distinct product lines:
Energy & Focus is the original and best-selling product, specially formulated with natural caffeine, L-theanine, and B vitamins to help consumers sustain the mental endurance necessary to stay focused. Both gum and mints are available in Peppermint and Cinnamon flavors. 
Calm & Clarity mints are expertly developed with GABA, vitamin D3, and L-theanine to optimize composure and clarity of mind. Available in Honey Lemon and

Ginger Chai

flavors.
Health & Vitality mints are infused with essential life-enhancing, immune-boosting vitamins to help strengthen and support your body. This line is available in Passionfruit Orange and Blueberry Guava. 
Neuro's patented cold compressed gum and mints maximize the delivery and bioavailability of active ingredients to enable users to get in the zone faster than supplements, drinking coffee or energy drinks. Neuro Gum and Neuro Mints use simple, healthy ingredients synergized to improve your state of mind.
About Neuro
Founded in 2015 by co-founders Kent Yoshimura and Ryan Chen, two college friends looking for a more sustainable way to be more productive each day, the Neuro brand is a leading maker of functional gum and mint products that enable people to reach the right state of mind to perform at their best. Today, with over 50 million pieces sold, Neuro fuels people all around the globe. For more information about Neuro functional gum and mints, to purchase its products or find a store near you, visit getneuro.com, and follow along on Instagram, YouTube, TikTok and Facebook.  
SOURCE Neuro