National Pediatric Cancer Foundation Collaborates with First Watch to Make Cancer Warrior's Dream Come True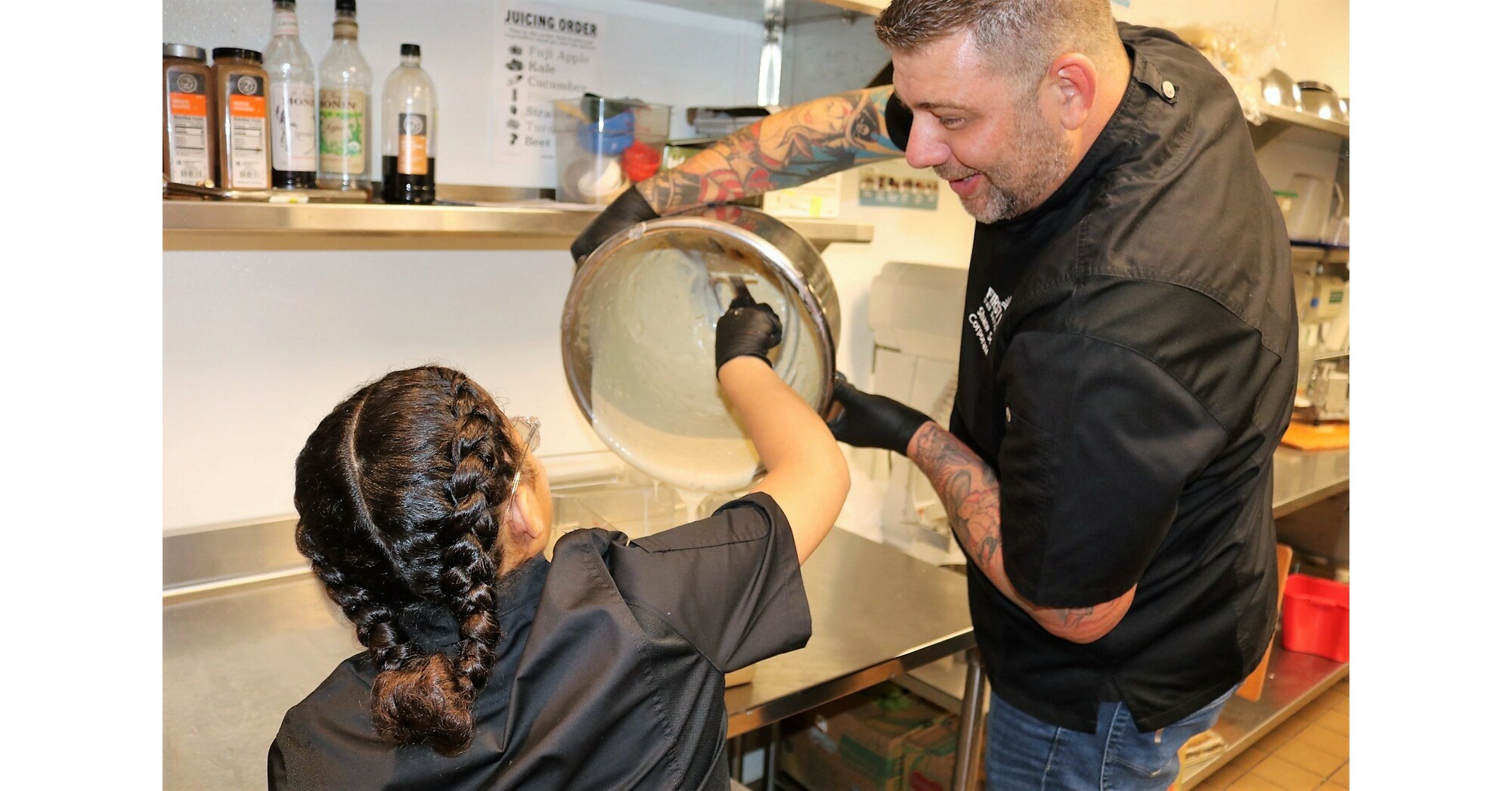 TAMPA, Fla., June 2, 2023 /PRNewswire/ — The National Pediatric Cancer Foundation (NPCF) partnered with First Watch to provide a dream opportunity for Sophia, a ten-year-old cancer warrior who wants to be a Chef when she grows up!
Sophia visited a local First Watch location where she joined Shane Schaibly, Senior Vice President of Culinary Strategy and Corporate Chef at First Watch, for an exclusive kitchen tour and cooking experience. "First Watch is proud to help make Sophia's dream of being a professional chef come true," said Schaibly. "In just the day we spent together, Sophia left a clear impression on me, and I can tell from her cheerful spirit, passion for cooking and delicious French toast recipe that she has a bright future in restaurants!"
Sophia's massive brain tumors were discovered after an accident at school sent her to the ER for a CT scan, and she was immediately admitted to the hospital. Sophia had two brain tumors originating from her optic nerve requiring two craniotomies. Due to their location, the tumors were unable to be fully removed.
Following the surgery, Sophia began 15 months of weekly chemotherapy sessions. She currently revisits her doctors on a scheduled basis to monitor her tumors.
"We are grateful for First Watch and Shane Schaibly for helping us make Sophia's dream come true. She represents one of the 43 children diagnosed with cancer every day in the US and the need for better treatment options," said CEO of NPCF David Frazer.
The US government only spends 4% of the millions of dollars devoted to cancer research on pediatric cancer research. Help make a difference for kids like Sophia and "Help Fund the Cure" by donating to fund research at NationalPCF.org.
About the National Pediatric Cancer Foundation: 
The National Pediatric Cancer Foundation (NPCF) is a 501(c)(3) nonprofit dedicated to funding research and clinical trials to find less toxic, more effective treatments for childhood cancer. Our purpose is to reduce the side effects of current treatments, improve survival rates, and ultimately eliminate childhood cancer. NationalPCF.org 
SOURCE National Pediatric Cancer Foundation