Morosil candies, these slimming candies that are all the rage on Tik Tok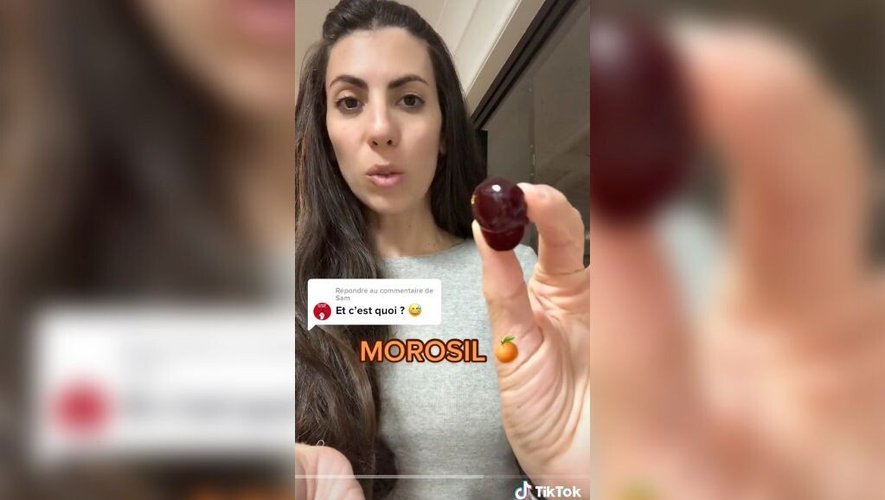 (ETX Daily Up) – With the approach of the summer season, many posts advocating more eccentric diets than each other are flourishing on social networks. Recently, a funny product seduced the female sex on TikTok: morosil candies. Chewing these treats would help you lose weight easily and quickly.
Morosil sweets now total more than 69 million views on TikTok. They take on the appearance of throat lozenges, and would taste like the treats we ate as children. These sweets, which contain extracts of blood orange and cider vinegar, are said to have slimming properties so powerful that you could do without sports and a diet to lose the extra pounds.
The manufacturers of the product assure that the morosil candy would be a metabolism stimulator, a fat burner, even an appetite suppressant. Il will help reduce waistline simply by eating these sweets several times a day. They are found thn over-the-counter sale in certain pharmacies, at prices ranging from 35 to 60 euros depending on the quantity purchased. Some users even allow themselves to resell them on the Internet by setting their own prices, showing their effects on their bodies.
On TikTok, several videos before/after praise the benefits of morosil by exposing a flat stomach, disappearance of love wrists and a reduction in waist circumference in a short time. A user, Kayla Mariah, claims to have lost more than ten kilos in three months. "I kept going to the bathroom, my stomach was eliminating everything. But you never really know until you try". A trend that has been exported to France, with the increasingly important appearance of videos advocating morosil as the quick slimming solution.
Nevertheless, the veracity of these photos and these testimonies remains difficult to prove. The communication around the product is also dangerous and misleading, especially for the youngest. In the comments of a video, very young Internet users are tempted by the product : "Can we at 16?" or "I'm 14 and I want to lose 5kg".
Of many nutritionists were quick to react to the messages, which they consider untrue, from the manufacturers of these products guaranteeing that the sweets would make you lose belly. In an interview for France Infothe nutritionist Corinne Godenir says: "It's absurd, you can't choose where you lose fat". In 2022, a american study admitted that morosil could "make a significant contribution" to weight loss, but only in addition to a healthy diet involving physical activity. Also, like other slimming candies, they can have side effects like vomiting, abdominal pain, and stomach cramps.