Mental health: parents denounce the harmfulness of social networks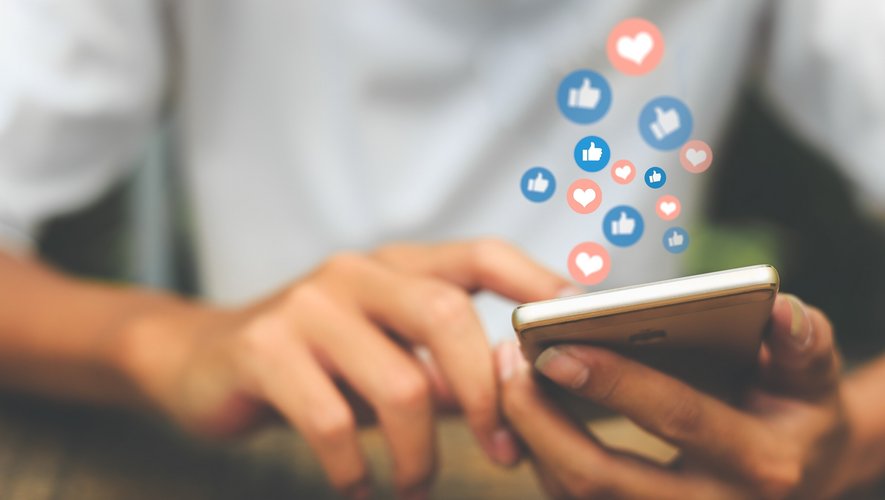 (ETX Daily Up) – What influence can social networks have on the mental health of younger generations? We know some of the consequences of inappropriate use of social media on the physical health of children, but it is still difficult to determine the harm to well-being and self-esteem. Yet this is what increasingly worries parents, some of whom are beginning to be overwhelmed by the phenomenon, as revealed by a new study conducted in the United States. Explanations.
Considered one of the evils of the century, along with a sedentary lifestyle, mental health is currently at the heart of scientific research, but also of new prevention strategies. This is all the more the case when it comes to the mental health of children and adolescents, which has also deteriorated considerably since the Covid-19 pandemic – one young person aged 10 to 19 in seven (14%) suffers from mental disorders, according to data published by the World Health Organization (WHO) in 2021. But does the health crisis alone explain this deterioration in the mental health of the youngest? No, according to the parents of minor children. According to a study conducted in the United States, they even believe that social networks play a major role in the discomfort of their cherubim.
An impact on self-esteem
Conducted by The Harris Poll on behalf of On Our Sleeves, an American movement focused on children's mental health, the survey* reflects the concern of the majority of parents about the role played by social networks on the development of disorders. mental in younger people. Half of the parents of children under 18 consider that the mental health of their child(ren) has deteriorated over the past twelve months due to social networks. A finding to be compared with another fact: parents feel less and less comfortable discussing the issue of mental health with their children. They were 92% in 2022, and are 'only' 86% in 2023.
Another finding of the study, more than two-thirds of parents surveyed (69%) believe that the image editing applications and filters popular on social media have a negative impact on body image – in other words, self-esteem. of themselves – of their children. They also overwhelmingly agree, at 65%, that appearance-related topics highlighted on social media, including diet and exercise, also have a negative impact on body image of younger generations – including those under 18.
"A child's feelings about their body can affect their mental health. We know that social media can influence everything from shopping choices to perceptions of beauty, and unfortunately children are the most vulnerable. unrealistic body image expectations set by these platforms. Children on social media can be exposed to thousands of messages every day about how to look, what to do and who to be," explains the Dr. Erin McTiernan, a pediatric psychologist at Nationwide Children's Hospital who regularly collaborates with the On Our Sleeves movement, in a statement.
The importance of communication
The survey nevertheless underlines certain positive aspects of social networks, whether in terms of communication, information, solidarity, or the fight against isolation, but the general public seems to be gradually discarding them in favor of their harmful effects. Just over a third of Americans (35%) now say social media has a positive influence on children's mental health, up from 43% in 2022. And this despite numerous safety measures in place. on some of these platforms.
"This is a positive step, but parents cannot believe it is enough. Social media has the ability to increase anxiety and depression in children when used inappropriately, as well as exposing them to inappropriate sharing, hurtful language, bullying and much more. 'other things,' says Dr Ariana Hoet, clinical director of the On Our Sleeves movement and pediatric psychologist at Nationwide Children's Hospital.
Health professionals associated with this movement which works for the mental health of children encourage parents to communicate with their children. More specifically, they recommend talking about the favorite content, channels, or influencers of their offspring, developing a plan to manage the time spent online in advance, and discussing good practices to adopt on social networks. It is also a question of warning children of the potential dangers they may face on these platforms, or possibly warning them that they can ask an adult for help in the event of a problem.
"Be curious about what your child is doing on social media. By taking an active role in their social media engagement, instead of just limiting their exposure, you can help them feel comfortable asking questions. , share their concerns and ask for help when they need it," encourages Dr. Ariana Hoet.
*The survey was conducted online in the United States by The Harris Poll on behalf of On Our Sleeves, from March 30 to April 3, 2023, among 2,035 American adults aged 18 and over, including 711 parents of children under 18 years old.