Medline adds award-winning IDENTI medical sensing solutions to its supply chain portfolio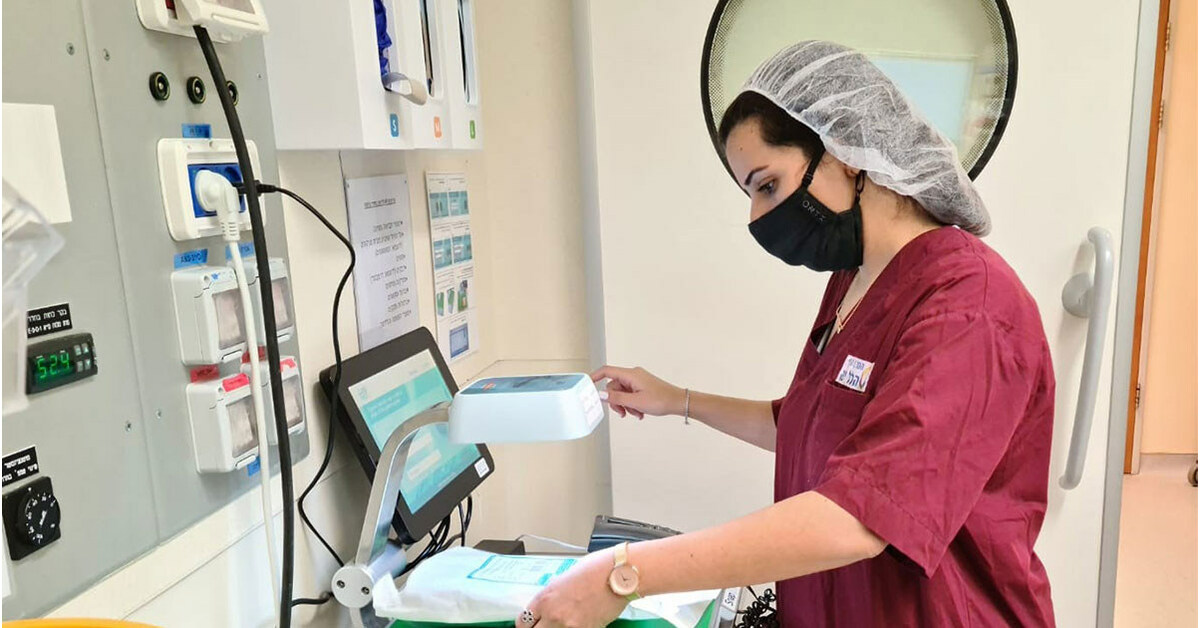 Offers first wireless weight-based PAR bins in the U.S.
NORTHFIELD, Ill., May 31, 2023 /PRNewswire/ — Responding to increased healthcare provider demand for digital and scalable inventory management solutions, Medline has enhanced its supply chain optimization (SCO) portfolio with a new partnership with IDENTI Medical.  
A dynamic and global leader in point-of-use data sensing solutions, IDENTI Medical designs, develops and produces advanced data collection solutions for surgery, procedure and clean supply room settings.  Last year, Netanya-headquartered IDENTI ranked in the top 100 fastest growing companies in Israel, while its SNAP & GO™ image recognition technology won the 2022 Frost & Sullivan Best New Product Innovation Award.
SNAP & GO maximizes the efficiencies in ORs and procedure rooms, while increasing patient safety by digitally recording product information and usage at the point of use. Complete unique device identification tracking is recorded directly into the patient's electronic file, saving time for busy clinical staff and achieving full data and charge capture in seconds.
In addition, IDENTI recently launched the first-of-its-kind in the U.S. wireless, weight-based and self-requisition PAR bin– garnering major industry interest and accolades. The bin's wireless feature marks the next generation of PAR supplies management as the bin are completely wireless and can be placed wherever most needed.
"As prime vendor and preferred supplier to top healthcare systems and providers around the U.S., Medline provides the resources, distribution programs and access to technology to enable end-to-end inventory models of visibility – from distribution centers to point-of-use," said John Ramirez, Medline senior director of supply chain. "IDENTI's global success, expertise and technology will go a long way in helping us deliver impactful supply chain solutions in the healthcare industry."
IDENTI is also well known globally for its clinician-friendly solutions for tissue and implant tracking, medical supplies replenishment and management systems for controlled substances and narcotics – boosting patient safety and improving business processes.
"At our core, we apply state-of-the-art technology including AI, machine learning, RFID and image recognition technology to help providers achieve more control over their medical inventory and improve patient outcomes," said Shlomo Matityaho, chief executive officer of IDENTI, "And, we're thrilled to have an agile and forward-thinking partner in Medline, whose commitment to bring forward to its customers the top healthcare tech and resources in the world is clearly driving Medline's remarkable growth."
Learn how Medline optimizes networks for greater resiliency. https://www.medline.com/supply-chain
About Medline
Medline is a healthcare company; a manufacturer, distributor, and solutions provider focused on improving the overall operating performance of healthcare. Partnering with healthcare systems and facilities across the continuum of care, Medline provides the clinical and supply chain resources required for long-term financial viability in delivering high-quality care. With the scale of one of the country's largest companies and the agility of a family-led business, Medline is able to invest in its customers for the future and rapidly respond to a dynamically changing market with customized solutions. Headquartered in Northfield, Ill., Medline has 34,000+ employees worldwide and does business in more than 125 countries and territories. Learn more about Medline at www.medline.com.
About IDENTI Medical
IDENTI Medical is a healthcare technology company specializing in data sensing solutions. The company's mission is to improve patient outcomes and lower healthcare costs by providing healthcare providers with continuous, accurate data that can be used to detect potential health issues early, intervene before problems escalate, and provide more personalized care to patients. IDENTI Medical's advanced data sensing solutions have a wide range of applications in healthcare, including remote patient monitoring, chronic disease management, and patient safety.
Facebook
Twitter
LinkedIn
YouTube
SOURCE Medline