Massage Heights Inks Signed Agreement in Ohio with Franchise Business Consultant turned Franchisee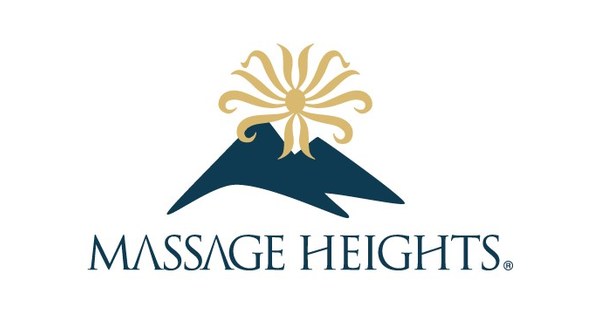 Leading Massage and Facial Franchise Expands Footprint in Midwest as Demand for Holistic Care Rises
CLEVELAND, Ohio, May 24, 2023 /PRNewswire/ — Massage Heights, a leading massage and wellness franchise, signed a franchise agreement in the Cleveland market, offering resort-quality massage, skincare and wellness services. Already open for business at 18240 Royalton Road in Strongsville, this is the third retreat within the state.
Behind the franchise agreement is Kim Higgins, who previously served as a Franchise Business Consultant for Massage Heights Franchising for six years at the brand's headquarters in Texas. After making the transition from consultant to franchisee, she's now serving the Midwest market. Having two decades of experience working in the beauty industry and the experience of supporting franchisees in her operations role, Higgins will capitalize on her industry knowledge to create an elevated member experience and a strong culture for her 20+ massage and skin care therapists.
"I've always had a passion for the wellness and beauty industry, which is what drew me to the operations role at Massage Heights Franchising back in 2018," Higgins said. "I have had the privilege to work with so many Massage Heights franchisees over the years and supporting and guiding them through their journey in business ownership felt like the perfect next step for me."
According to the 2023 Franchising Outlook report by the International Franchise Association, service-based industries will witness higher growth than other industries with beauty, fitness, health and wellness concepts ranking high on this list. With the industry primed for increased growth, Massage Heights has identified target markets and has vast whitespace available nationwide.
"Having been a consultant for our franchisees for many years, Kim knows exactly how to best support members, massage therapists, and skin care therapists," said CEO & President Susan Boresow. "With her passion, expertise, and drive to provide personalized, therapeutic experiences, we know that the community will greatly benefit from her retreat."
Massage Heights is currently seeking single and multi-unit operators to join its growing brand. To learn about Massage Heights franchise opportunities, visit https://www.massageheightsfranchise.com/.
About Massage Heights
The massage franchise started in 2004 and has grown to more than 115 Retreats throughout North America by providing personalized wellness treatment options through therapeutic massage and skincare services. For more information about Massage Heights and its franchise opportunities, please visit MassageHeightsFranchise.com.
SOURCE Massage Heights