MARCH OF DIMES AWARDS SCHOLARSHIPS TO OUTSTANDING UNDERGRADUATE AND GRADUATE NURSING STUDENTS DEDICATED TO MOM, BABY HEALTH, AND CLOSING THE HEALTH EQUITY GAP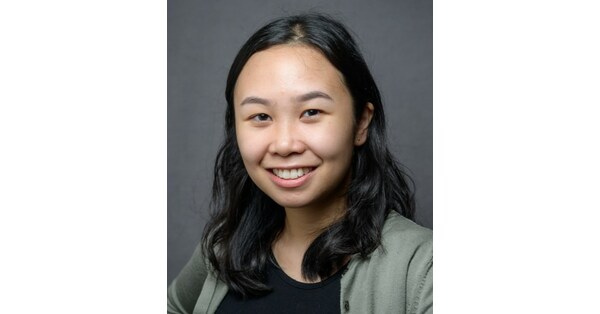 ARLINGTON, Va., May 12, 2023 /PRNewswire/ — March of Dimes, the leading nonprofit fighting for the health of all moms and babies, has announced two recipients of its 2023 March of Dimes Nursing Scholarship Awards. Established in 1998, the award recognizes and promotes excellence in nursing and furthers the organization's commitment to ensuring moms and babies receive the highest quality of medical care, as well as improving health equity.
The March of Dimes Nursing Scholarships are awarded to the highest scoring nursing scholarship applicants demonstrating a commitment to the mission of March of Dimes. Qualified applicants for the Margaret Comerford Freda March of Dimes Graduate Nursing Scholarship are registered nurses currently enrolled in a graduate program in maternal-child nursing at the master's or doctoral level. This award is named in honor of long-time March of Dimes National Nurse Advisory Council Chair, volunteer, and friend, Dr. Margaret Comerford Freda. New this year, is an Undergraduate Nursing Diversity Scholarship awarded to an undergraduate at an accredited school of nursing, from a racial or ethnic group underrepresented among nurses. The nurses will each receive a $10,000 scholarship supported this year by Pampers®, a March of Dimes partner for more than 25 years.
"With hospital closures, inflation and burnout from COVID-19 further stretching our healthcare system, our country's infant and maternal health crisis continues to intensify," said Karen Walker Johnson, interim CEO at March of Dimes who started her career as a Pediatric Registered Nurse. "The need for nurses is at an all-time high in order to improve infant and maternal outcomes. We are honored to invest in advancing the careers of the remarkable nurses on the front lines dedicated to the very same mission."
In 2023, the U.S. remains amid a maternal health equity crisis fueled by systemic racial disparities in health care. Today there's a higher chance of maternal death for Black women, who are three- to four-times more likely to die from pregnancy-related complications within a year of childbirth than their white counterparts. In response to this crisis, Pampers has made a commitment with March of Dimes to help improve maternal health outcomes and drive systemic change so that every parent can live to experience the full joy of pregnancy and beyond.
"These scholarships spotlight the importance of maternal health equity and promote excellence in nursing care," said Pampers Senior Director of North America Communications and mother of two, Sarah Pasquinucci. "We are proud for Pampers and March of Dimes to join forces and address maternal health inequity, confront systemic bias, and reduce the increased risk of complications and death that Black moms in America face today."
The 2023 March of Dimes Scholarship Award recipients are:
Margaret Comerford Freda March of Dimes Graduate Nursing Scholarship Award: 
Nina A. Juntereal, BSN,RN, a PhD Nursing Student at University of Pennsylvania, Philadelphia
"I plan to contribute to maternal-child health by advancing the science of human milk and practice, advocacy, and policy efforts to ensure equitable access of lactation care for all infants and families. Following my PhD, my research program will center a social justice lens that advocates for the lactation care of diverse childbearing families and vulnerable infants who are at high risk for not receiving human milk but may benefit the most from its receipt. I am committed to building this trajectory of evidence that will transform the culture of birth and breastfeeding and demonstrate nursing leadership as invaluable to the future of healthcare."
March of Dimes Undergraduate Nursing Diversity Scholarship: 
Corona Blakey, a BSN Student at University of Pennsylvania, Philadelphia
"The racial disparities in reproductive health in this country require immediate attention. As of 2022, less than 7% of all midwives in America are black which is remarkably lower than the demographics of the country would suggest. These disparities in representation are one of the components fueling negative health outcomes such as increased maternal mortality. We desperately need to increase the number of black midwives in this country. We need people in the healthcare field like me that are advocating for women and children. As a healthcare leader, I will be able to offer quality patient-centered care with evidence-based practices to all the diverse members of my community. I will be at the front lines demanding policy changes to help break the connection between income, race, or sexual orientation and quality of care because everyone deserves top-quality healthcare and providers who truly care about them."
For more information on the Nursing Scholarship program, visit the March of Dimes website, marchofdimes.org/nursingscholarships
ABOUT MARCH OF DIMES
March of Dimes leads the fight for the health of all moms and babies. We support research, lead programs and provide education and advocacy so that every family can have the best possible start. Building on a successful 85-year legacy, we support every pregnant person and every family. To learn more about March of Dimes, please visit marchofdimes.org
ABOUT PAMPERS
For over 60 years, parents have trusted Pampers to care for their babies. Pampers is a part of The Procter & Gamble Company and is the #1-selling diaper worldwide. Every day, more than 25 million babies in 100 countries around the world wear Pampers. Pampers offers a complete range of diapers, wipes and training underwear designed to provide protection and comfort for every stage of baby's development. Visit www.pampers.com to learn more about Pampers products, join the Pampers Club program, and find ideas and information to help you and your baby 'love the change' together.
SOURCE March of Dimes Inc.