Lush: "green" cosmetics yes, business first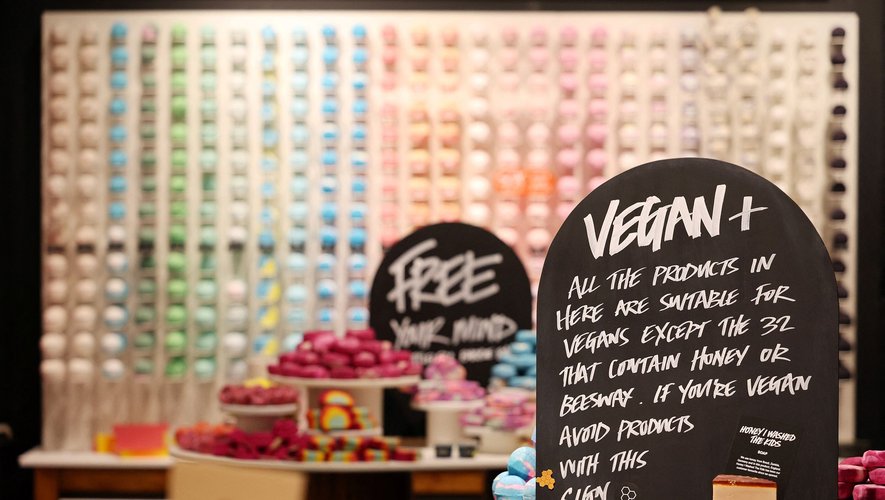 (AFP) – Dumpsters overflowing with empty cream jars, which will be recycled. Settling tanks to clean the colored water used in the manufacture of bath bombs. Machines to repair and stocks to donate.
It is the new "green hub" or "green" center of the cosmetics brand Lush in its headquarters located in Poole, in the south-west of England, which it shows some journalists around.
The brand co-founded in 1995 and directed by Mark Constantine claims to be an environmentalist from the start. But the company refuses however to organic labels or other certifications of its climate transition plan.
The company sells two-thirds of dry products to limit plastic containers, including bath bombs, soap and henna bars.
But Mark Constantine has no qualms about saying that Lush also markets plastic bottles of shower gel – recycled – and other packaged products.
"The environment is very important to us, but we are not stupid. I do not think that people who buy from us do so first and foremost for the environment. They want a product that works first", summarizes- he.
The group has no plans to sell shower gels or shampoos in bulk, but customers are encouraged by a small discount to bring back their used jars for recycling.
– Red lines –
Mark Constantine sets himself a few red lines, like putting pumps in his shower gel bottles: the metal springs make them impossible to recycle, he explains, surveying a witness shop in his innovation center decorated with a a wall of colorful bath bombs, fruit-style bars of soap, and grocery-style stalls.
The brand, which is not on the radar of environmental NGOs, is hailed by Ethical Consumer and Bettergoods.org sites for its early commitment against animal testing.
But it is criticized for the use of chemical ingredients described as "toxic", derivatives of palm oil and its lack of a credible carbon footprint.
The group says it no longer uses crude palm oil and is actively seeking alternatives to eliminate its derivatives.
Ruth Andrade, head of the group's environmental efforts, highlights a "climate to-do list" to be completed before 2030, such as using the supply chain "to ensure there is no deforestation", "replace fossil fuels with electricity and move towards renewables" or "make all our materials regenerative and circular".
Ms. Andrade says that a very large majority of the plastic and cardboard used at Lush is already recycled, recyclable or can be returned to the store.
The group also wants to reduce its carbon footprint by promoting less polluting modes of transport.
Lush, which has 14,500 employees, fiercely defends its independence. The company, founded by six friends, remains owned by just nine shareholders, including an employee trust that owns 10%.
Mark Constantine says he still lives in Poole, where the group is a major local employer in an area that voted Brexit to its chagrin.
When he talks about his declining sales in Europe, especially in France and Germany, he attributes it partly to leaving the EU, more than to inflation, even if Lush has increased its prices in line with the surge in prices, which reached 10% in the United Kingdom.
According to him, even if you reduce your expenses, "you can still take a bath".
The group had seen its turnover drop slightly, to 408 million pounds, in 2020/2021, last results published, the accounts for the following year being delayed by the integration of the acquisition of a North American affiliated company .
In the rest of the industry, the giant L'Oréal is showing insolent growth, but Estée Lauder has cut its forecasts and suffered from the slump in China.
The 70-year-old executive is confident the price spike will dry up quickly, just in time for Christmas and the rollout of new multi-storey flagship stores.