Limoux. Gendarmerie cadets at the Chénier nursing home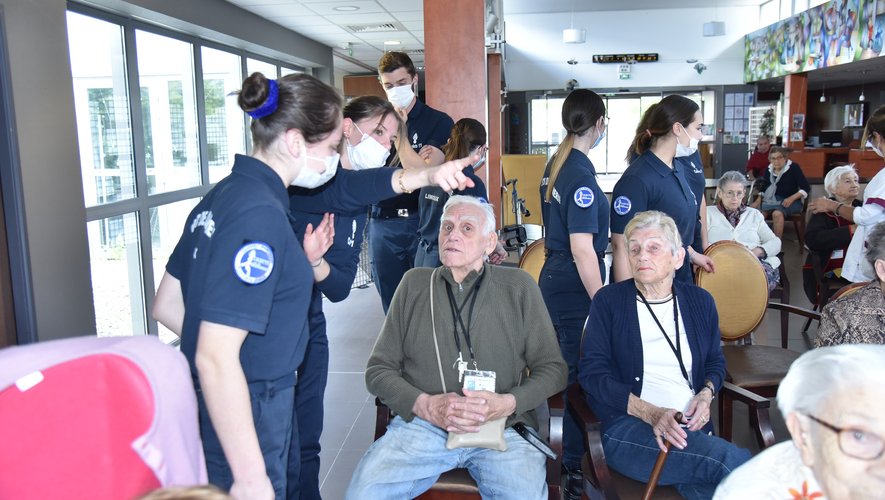 In a second step, after a fruitful collaboration within the vaccination center of the middle and Upper Valley of the Aude, the Association of the cadets of the gendarmerie of Limoux and the hospital center Limoux/Quillan set up a perpetuation of this partnership.
Thus, the cadets of the gendarmerie of Limoux recently invested the hall of the retirement home of Chénier. In the middle of the residents, the young people of the territory took part in fun activities, the time of an afternoon. E-sports or electronic sports (bowling, golf) on game console, quizzes and memory stimulation games on the music terminal, as well as karaoke, with songs from the 80s, 90s and 2000s made up the points of 'animation. The objectives of this meeting are to promote the civic sense of young people aged 16 to 18, to share knowledge about the army and the nation and to develop the civic spirit of all the participants.