Laser Facial Pioneer Skin Laundry Opens Three Clinics in Denver Market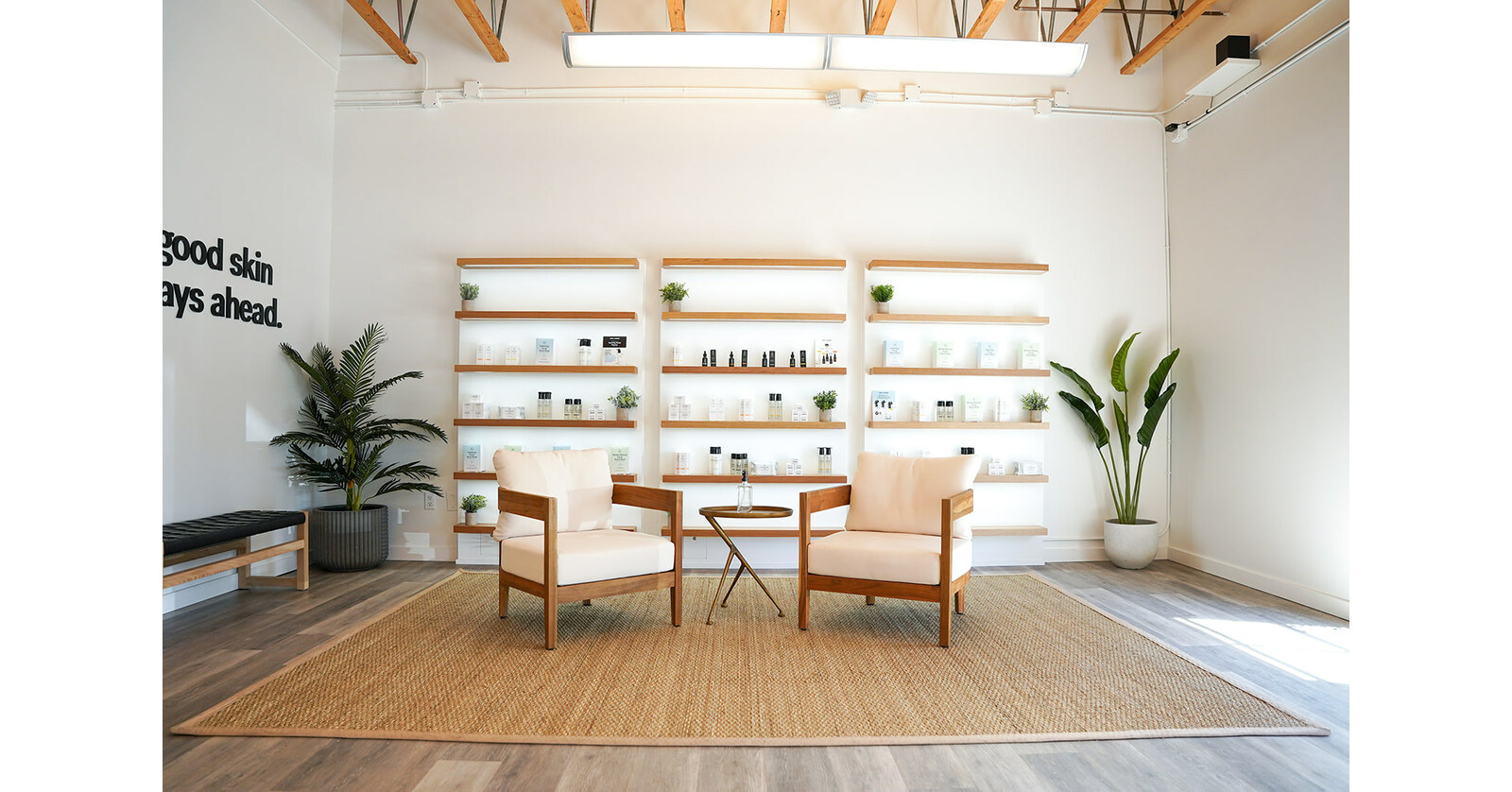 LOS ANGELES, May 25, 2023 /PRNewswire/ — Skin Laundry, the laser facial pioneer disrupting the skin care industry, has officially opened three clinics in the Denver market: Cherry Creek 9+CO, Highlands, and Park Meadows in Lone Tree. Skin Laundry's mission is to offer broad access to leading edge treatments because skin care is health care, vital to overall well-being. Skin Laundry is thrilled to bring its innovative skin care to Denver's vibrant communities, especially to help combat the skin-damaging effects of the dry climate and air-pollution. Since its founding 10 years ago, the company has delivered over 1 million laser facials that help prevent and correct acne, skin discoloration and texture, and premature aging and is the world's leading provider of state-of-the-art skin rejuvenating treatments, backed by scientific research and world-class, board-certified dermatologists.
Called "revolutionary" by Forbes and named one of Fast Company's "Beauty Startups to Watch," Skin Laundry coined the phrase "we made laser facials a thing." The company's treatments and custom skincare line are developed to clean and rejuvenate skin of all types and tones to achieve and maintain healthy skin, effectively addressing a variety of skin issues, including signs of aging such as fine lines and wrinkles, pigmentation, dullness, dryness, acne and post-acne scarring, hyperpigmentation, and conditions like melasma and rosacea. Skin Laundry's services are performed by Registered Nurses or Nurse Practitioners who are trained on proprietary protocols and guided by a team of medical professionals. Skin Laundry's unique approach tailors treatment plans to clients' individual needs and enables them to maintain a consistent routine through its membership model that facilitates regular visits, conveniently and affordably, with the flexibility to adjust or add on services as each client progresses through their skin journey, assesses results, and as needs change. This is unlike expensive or upfront commitments to package sales typically associated with advanced-technology skin treatments. A-la-carte services are also available.
"The Denver market is an exciting step in our clinic expansion roadmap," says Gregg Throgmartin, Skin Laundry CEO. "We are proud to be able to provide residents of the Mile High City our quick, results-driven, medical-grade treatments that address their unique skincare needs and goals so they can ultimately obtain their healthiest skin. As a 10-year-old business, we've been fortunate enough to witness members' confidence skyrocket over the years as their skin dramatically improves with regular treatments."
Skin Laundry continues to research the most advanced skincare technology in the market and introduce ever-more effective treatments and protocols that show immediate and long-term results. Its Signature and Power facials employ an Nd:YAG laser that bypasses the skin's surface to stimulate new collagen and elastin and expel bacteria and damage from the skin to treat, correct, and prevent many skin concerns – particularly acne, pigmentation and texture issues and conditions, and fine lines and wrinkles. Skin Laundry's fractional resurfacing treatments use its first non-laser technology, Thermo Mechanical Action™, that uniquely transfers energy directly to the top layer of skin via non-ablative, tiny titanium points to stimulate new collagen and elastin from the surface, while opening microchannels for nearly 2x absorption of medical-grade serums applied to promote further rejuvenating benefits. 
The brand's latest Power Series facials include three new offerings that deliver clients up to more than twice the laser energy, maximizing impact of a single treatment and accelerating results, still with little-to-no downtime. Additionally, in clinics nationwide, Skin Laundry introduced a breakthrough add-on, "The Fixer," a natural peptide-based topical wrinkle smoother that, when applied with Thermo Fractional treatments, has been shown to gently relax creasing and lines and prevent new ones from forming, as well as hydrate, plump and even out skin tone. Skin Laundry is the first to bring this non-invasive smoothing treatment mainstream.
First-time clients can try the Signature Laser facial at 9+CO, Highlands or Park Meadows for $75 (normally $250), which includes a free skin consultation with an NP or RN. Memberships begin at $150. Skin Laundry's locations, treatments, and skincare line can be found by visiting skinlaundry.com. 
SOURCE Skin Laundry