Insurers Involved in a Clear Majority of RTA/Whiplash Claims But Not Solicitors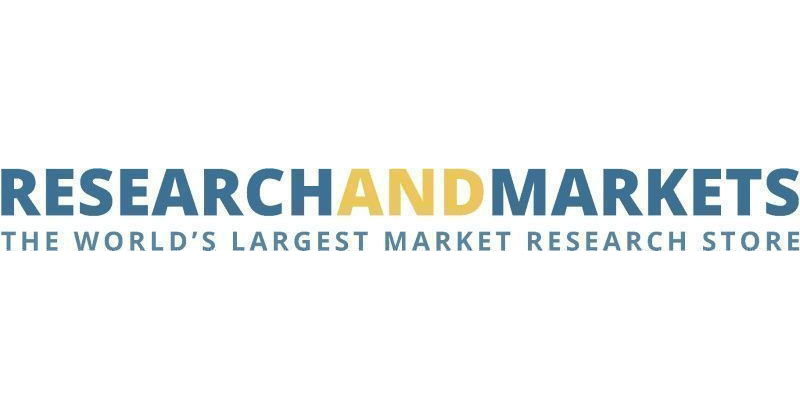 DUBLIN, May 26, 2023 /PRNewswire/ — The "UK Personal Injury Consumer Research Report" report has been added to  ResearchAndMarkets.com's offering.
The Personal Injury Consumer Research Report 2023 provides an analysis of results from a survey of 600 individuals going through the claims process in the last 18 months. Where possible in the report, the latest survey results are benchmarked against results from previous surveys in 2020, 2019, and 2018.
Selected findings:
The Official Injury Claim (OIC) portal was introduced as a new free and independent service for people injured in a road traffic accident (RTA) to claim compensation without legal help (In England and Wales). Our latest survey shows that there is still a long way to go before many individuals abandon professional advisers and deal with a claim themselves.
First, the percentage of individuals taking on a claim themselves has been very low in every year since our survey began in 2018 – fewer than 10% – and this has not changed in 2023.
Awareness of the OIC amongst individuals going through the claims process in the last 18 months is also relatively low, and actual use is extremely low, while many of those that have heard of it are likely to have come across it via their professional adviser.
Nevertheless, another survey result does show that a majority of individuals would be willing to complete the claims process themselves via an online platform offering some encouragement for increased personal use of the OIC in the future.
A clear majority of claims in the 2023 survey – 58% – fell into the small claims limit, i.e. compensation received was £5,000 or less. However, the overwhelming majority of these will have been dealt with by professional advisers. Despite many smaller PI law firms and claims management companies (CMCs) leaving the small claims sector in the last two years, the key role played by professional advisers in these smaller claims remains.
While individuals have been reluctant to use online claims solutions directly so far, they have embraced digital sources and platforms to find a legal adviser. A mixture of sources has been used to find an adviser but the role of online routes is slowly increasing, especially search engines, direct online content from providers, social media channels, and consumer review sites.
Compulsory mediation is being proposed by the Ministry of Justice (MoJ) as part of attempts to reduce litigation. The incidence of effective mediation in PI claims has increased marginally in 2023, compared to the previous survey, but it is still only used in a minority of claims – 25%.
Almost half of those responding say that they would be willing to undergo an online medical examination but there is still almost 4 out of 10 that would want to see a medical professional in person for an examination. Only just over a third would be comfortable undergoing an online rehabilitation programme
Key Topics Covered:
1. EXECUTIVE SUMMARY
Summary
Incidents led by RTAs and accidents in a public place
Insurers involved in a clear majority of RTA/whiplash claims but not solicitors
Over half of all pay-outs are £5,000 or less so in the small claims limit
A mix of funding models for claims but led by "no win no fee" deals
Almost half shop around for advice but nearly as many go with their first option
Digital routes are used the most to find an adviser and increasing in importance
Half of those with RTA, whiplash, soft tissue claims found the process simple
Awareness of OIC portal is low but majority would use an online solution
Over a third involved in mediation at some stage in the claims process
Only two PI brands have awareness levels above 50%
Almost half willing to undergo an online medical examination
2. INTRODUCTION
3. BACKGROUND
Road traffic accidents lead the way
4. PERSONAL INJURY CLAIMS
Almost half only involve an insurer in their RTA and whiplash claims
Various routes used to choose a legal adviser but digital sources increasing
Almost half shop around when choosing a legal adviser
5. CLAIMS PROCESS
Advisers used led by insurers and solicitors
Half of claimants agree that the claims process was straightforward
6. CLAIMS FUNDING AND SETTLEMENTS
Over half of all claim pay-outs fall into the small claims limit
Mixture of claim funding options led by "no win no fee" deals
Over a third involved in mediation at some stage in the claims process
7. FIXED FEES FOR CLINICAL NEGLIGENCE CLAIMS
A minority agree that fixed fees for CN claims up to £25,000 is a good idea
8. AWARENESS AND USE OF PERSONAL INJURY BRANDS
Awareness of most PI brands is relatively low, with just two passing 50%
9. ONLINE OPTIONS – VIRTUAL EXAMINATIONS, HEARINGS, OIC
Almost half happy for virtual medical check and more interest in online courts
Limited awareness and use of Official Injury Claim portal
10. MARKET TRENDS
Volume declines across all claims categories in 2022
Companies Mentioned
Admiral Law
Bolt Burdon Kemp
Bott & Co
Carpenters
DAS Legal
DLG Legal
Express Solicitors
First4Lawyers
Fletchers

Harris Fowler

Hudgells Solicitors
InjuryLawyers4U

Irwin Mitchell

Leigh Day

Lyons Davidson
Minster Law
National Accident
New Law
Patient Claim Line
Slater & Gordon
Stewarts
Thompsons
Thorneycrofts
Winn Solicitors
For more information about this report visit https://www.researchandmarkets.com/r/2pa14b
About ResearchAndMarkets.com
ResearchAndMarkets.com is the world's leading source for international market research reports and market data. We provide you with the latest data on international and regional markets, key industries, the top companies, new products and the latest trends.
Media Contact:
Research and Markets
Laura Wood, Senior Manager
[email protected]
 
For E.S.T Office Hours Call +1-917-300-0470
For U.S./CAN Toll Free Call +1-800-526-8630
For GMT Office Hours Call +353-1-416-8900
 
U.S. Fax: 646-607-1907
Fax (outside U.S.): +353-1-481-1716
Logo: https://mma.prnewswire.com/media/539438/Research_and_Markets_Logo.jpg
SOURCE Research and Markets