INFO THE DEPECHE. Toulouse on track to welcome a new paracetamol production plant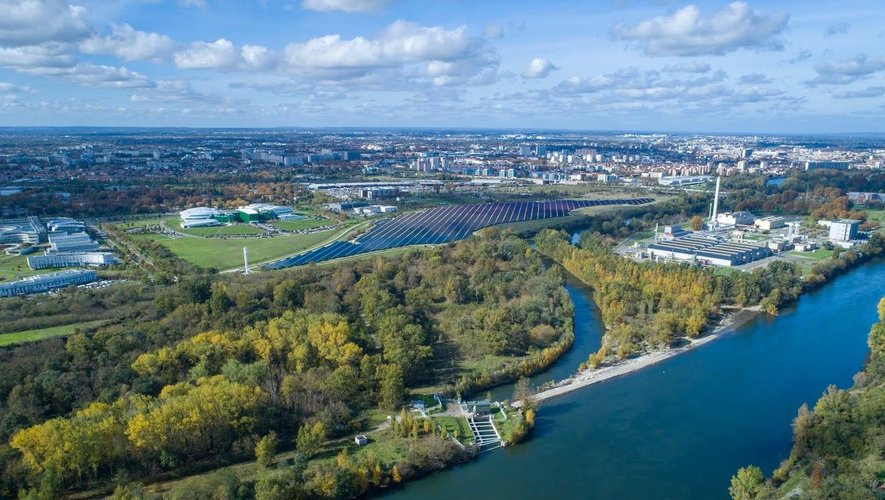 the essential
Toulouse could accommodate a new factory capable of producing 3,000 tonnes of paracetamol per year in order to relocate production to France. The State and local authorities are supporting the project carried out by a company from Saint-Orens.
According to our information, the construction of a paracetamol production plant is planned on the territory of the Toulouse metropolis. This installation would be part of the plan to relocate this chemical compound used as an analgesic in medicines wanted by the President of the Republic in 2021. In the midst of the Covid crisis, France, which imports all of its consumption, is in realized that it was totally dependent on foreign production.
A capacity of 3000 tons per year
After the announcement of the construction of a Seqens factory in Roussillon in Isère, a new factory project is being studied in Toulouse. Carried by the Ipsophène company based in Saint-Orens-de-Gameville and chaired by Jean Boher, it would aim to build a continuous production site capable of supplying 3,000 tonnes of paracetamol per year. By way of comparison, the Isère plant whose construction was launched last spring (€100 million investment) will produce 10,000 tons of it per year. At the peak of activity, the future Toulouse factory would allow the creation of around thirty jobs. "The project is not completely finished, it is a little early to precise the details" confides someone close to the file.
The oncopole site identified
Discussions are still underway on the land capable of hosting the drug production site, but the oncopole site (ex-AZF site) has indeed been identified. Discussions are underway for a potential location on part of the Ariane Group site, which operates industrial activities on site. The Toulouse factory would implement a new, innovative and more ecological production process. It would be the first European paracetamol production plant with 100% of the production chain in France. By way of comparison, the UPSA factory in Agen in Lot-et-Garonne produces Dafalgan and Efferalgan based on paracetamol imported from the United States.
State and community support
As for the Iséroise plant, the State could support Ipsophène's investment within the framework of the France Relance plan or the France 2030 plan. Local authorities would also have been called in as reinforcements either as installation facilitators or financial support through grants. In the strategy of strengthening industrial capacities in health since the pandemic, the State, the Occitanie region and Toulouse Métropole have already supported the future Evotec plant with €50 million, which will supply biomedicines of biotherapy products on the site of the oncopolis.