Increasing Prevalence of Blood Cancer Cases Drives Growth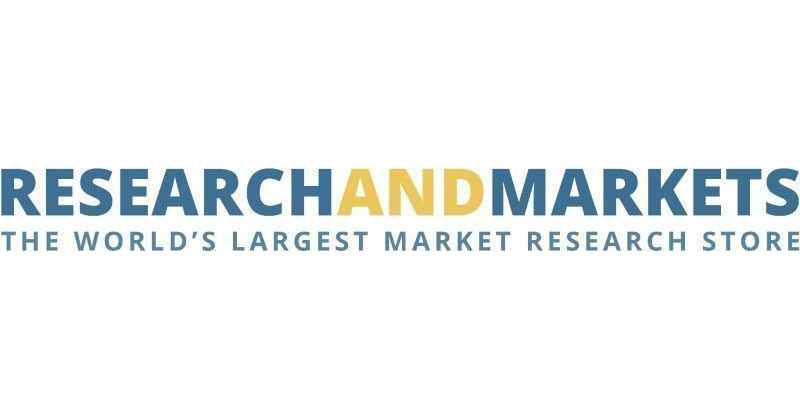 DUBLIN, May 16, 2023 /PRNewswire/ — The "Blood Cancer Drugs Global Market Report 2023" report has been added to  ResearchAndMarkets.com's offering

This report provides strategists, marketers and senior management with the critical information they need to assess the market.
The global blood cancer drugs market will grow from $61.05 billion in 2022 to $66.17 billion in 2023 at a compound annual growth rate (CAGR) of 8.4%. The blood cancer drugs market is expected to grow to $87.74 billion in 2027 at a CAGR of 7.3%. 
Major players in the blood cancer drugs market are Amgen Inc., AstraZeneca PLC, Bayer AG, Celgene Corporation, Eli Lilly, Johnson & Johnson, Novartis, Pfizer Inc, AbbVie Inc. and Takeda Pharmaceutical Company Ltd.
Reasons to Purchase
Gain a truly global perspective with the most comprehensive report available on this market covering 50+ geographies.
Understand how the market has been affected by the coronavirus and how it is responding as the impact of the virus abates.
Assess the

Russia

–

Ukraine

war's impact on agriculture, energy and mineral commodity supply and its direct and indirect impact on the market.
Measure the impact of high global inflation on market growth.
Create regional and country strategies on the basis of local data and analysis.
Identify growth segments for investment.
Outperform competitors using forecast data and the drivers and trends shaping the market.
Understand customers based on the latest market shares.
Benchmark performance against key competitors.
Suitable for supporting your internal and external presentations with reliable high quality data and analysis
The blood cancer drugs market consists of sales Altretamine, Bendamustine, Bendamustine, and Carboplatin. Values in this market are 'factory gate' values, that is the value of goods sold by the manufacturers or creators of the goods, whether to other entities (including downstream manufacturers, wholesalers, distributors and retailers) or directly to end customers. The value of goods in this market includes related services sold by the creators of the goods.
The market value is defined as the revenues that enterprises gain from goods and/or services sold within the specified market and geography through sales, grants, or donations in terms of currency (in USD ($) unless otherwise specified).
Blood cancer drugs refer to the drugs or medications that used to treat blood cancer drugs by using the body's immune system to fight blood cancer by slowing down the growth of cancer cells. Chemotherapy, biological therapy, targeted therapy, radiation therapy, and stem cell transplant are a few of the frequently used blood cancer treatments.
North America is the largest region in the blood cancer drugs market in 2022. Middle East is expected to be the fastest growing region in the forecast period. The regions covered in the blood cancer drugs market report are Asia-Pacific, Western Europe, Eastern Europe, North America, South America, Middle East and Africa.
The main types of blood cancer drugs are leukemia, and lymphoma. Leukemia is a blood-forming tissue cancer that affects the bone marrow and lymphatic tract. The different types of drugs include rituaxan/Mabthera (rituximab), Gleevec/Glivec (imatinib), Revlimid (lenalidomide), Velcade (bortezomib), Tasigna (nilotinib), pomalyst (pomalidomide), Fidanza (azacitidine), kyphosis (carfilzomib), advertise (brentuximabvedotin), others and involve various treatment approaches such as key findings, chemotherapeutic, mabs/targeted therapies, immunotherapeutic.
The blood cancer drugs market is being driven by the growing death incidences and increasing prevalence of blood cancer cases across the globe. Different types of blood cancers such as lymphoma, leukemia, myeloma, and others have different risk factors where some can be controlled or prevented through drug therapies and others may lead to death.
According to the Bristol-Myers Squibb Company report, over 1.85 million new blood cancer cases are expected to be diagnosed across the globe in 2040, out of which 918,872 cases are from lymphoma, 656,345 from leukemia, and 275,047 cases from myeloma. Furthermore, the report estimated, that in 2040, the approximate number of deaths worldwide due to blood cancer will be 1,100,000The increasing deaths and increasing incidence of blood cancer cases globally drive the blood cancer drug market.
Drug approval involves a series of research stages and regulatory approvals that are often expensive. The drug approval process includes about four phases of clinical trials and various stages of the screening process with the regulatory body such as the FDA. The costs of failed clinical trials are also high as clinical trial phases involve huge investments. According to the Tufts Centre for the Study of Drug Development, the cost of bringing a new drug from its conception to shelves is about $2.7 billion. Thus, indicating that the high drug approval costs hinder the growth of the blood cancer drugs market.
Companies in the blood cancer drugs market are increasingly investing in technologies such as artificial intelligence (AI) to save time and reduce research and development costs. AI is the simulation of human intelligence processes by machines, especially computer systems, which has the potential to surpass human intelligence levels.
This technology helps to analyze large sets of chemical and biological data to identify potential drug candidates with higher success rates and at a quicker pace when compared to human analysis. The technology also helps in speeding up the patient recruitment process by matching blood cancer patients with the most relevant clinical trials, thus lowering clinical trial costs.
Major blood cancer drug manufacturers such as Roche, Pfizer, and Johnson and Johnson have already invested in AI technologies to reduce the time taken and costs incurred for drug development. For instance, Johnson and Johnson agreed with BenevolentAI, a UK-based artificial intelligence company (start-up), to mine data for designing new blood cancer drugs.
The food and drug administration (FDA) is a federal agency regulating the blood cancer drugs market. FDA declined to approve Daiichi Sankyo's leukemia drug for blood cancer treatment. Daiichi Sankyo, a global pharmaceutical company developing, importing, and marketing pharmaceutical products received a rejection notice on its drug – quizartinib used for treating adults with a type of blood cancer. The rejection of the drug was due to the negative impact caused after the intake which resulted in FDA's statement saying faulty application for blood cancer treatment in an internal review. To avoid the incidences caused by such medicines in treating medical conditions such as blood cancer, FDA has declined the approval.
In July 2022, GSK, a UK-based pharmaceutical company acquired Sierra Oncology for an undisclosed amount. Through this acquisition, GSK company expands its oncology portfolio. Sierra Oncology is a US-based company that develops drugs for cancer including blood cancer.
The countries covered in the blood cancer drugs market report are Australia, Brazil, China, France, Germany, India, Indonesia, Japan, Russia, South Korea, UK, USA.
Key Topics Covered:
1. Executive Summary
2. Blood Cancer Drugs Market Characteristics
3. Blood Cancer Drugs Market Trends And Strategies
4. Blood Cancer Drugs Market – Macro Economic Scenario
4.1 COVID-19 Impact On Blood Cancer Drugs Market
4.2 Ukraine-Russia War Impact On Blood Cancer Drugs Market
4.3 Impact Of High Inflation On Blood Cancer Drugs Market
5. Blood Cancer Drugs Market Size And Growth
5.1. Global Blood Cancer Drugs Historic Market, 2017-2022, $ Billion
5.1.1. Drivers Of The Market
5.1.2. Restraints On The Market
5.2. Global Blood Cancer Drugs Forecast Market, 2022-2027F, 2032F, $ Billion
5.2.1. Drivers Of The Market
5.2.2. Restraints On the Market
6. Blood Cancer Drugs Market Segmentation
6.1. Global Blood Cancer Drugs Market, Segmentation By Blood Cancer Type, Historic and Forecast, 2017-2022, 2022-2027F, 2032F, $ Billion
Leukemia
Lymphoma
6.2. Global Blood Cancer Drugs Market, Segmentation By Drugs, Historic and Forecast, 2017-2022, 2022-2027F, 2032F, $ Billion
Rituaxan/Mabthera (Rituximab)
Gleevac/Glivec (Imatinib)
Revlimid (Lenalidomide)
Velcade (Bortezomib)
Tasigna (Nilotinib)
Pomalyst (Pomalidomide)
Vidaza (Azacitidine)
Kyprolis (Carfilzomib)
Adcetris (Brentuximab Vedotin)
Other Drugs
6.3. Global Blood Cancer Drugs Market, Segmentation By Treatment Approaches, Historic and Forecast, 2017-2022, 2022-2027F, 2032F, $ Billion
Key Findings
Chemotherapeutic
mAbs/Targeted Therapies
Immunotherapeutic
7. Blood Cancer Drugs Market Regional And Country Analysis
7.1. Global Blood Cancer Drugs Market, Split By Region, Historic and Forecast, 2017-2022, 2022-2027F, 2032F, $ Billion
7.2. Global Blood Cancer Drugs Market, Split By Country, Historic and Forecast, 2017-2022, 2022-2027F, 2032F, $ Billion
For more information about this report visit https://www.researchandmarkets.com/r/g6e436
About ResearchAndMarkets.com
ResearchAndMarkets.com is the world's leading source for international market research reports and market data. We provide you with the latest data on international and regional markets, key industries, the top companies, new products and the latest trends.
Media Contact:
Research and Markets
Laura Wood, Senior Manager
[email protected]
 
For E.S.T Office Hours Call +1-917-300-0470
For U.S./CAN Toll Free Call +1-800-526-8630
For GMT Office Hours Call +353-1-416-8900
 
U.S. Fax: 646-607-1907
Fax (outside U.S.): +353-1-481-1716
Logo: https://mma.prnewswire.com/media/539438/Research_and_Markets_Logo.jpg
SOURCE Research and Markets