Increasing Need for Drug Discovery and Diagnostics Drives Growth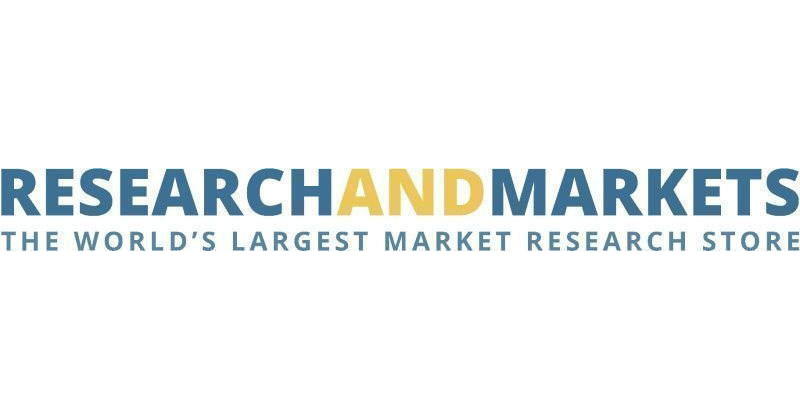 DUBLIN, June 21, 2023 /PRNewswire/ — The "Digital Pathology Market – Forecasts from 2023 to 2028" report has been added to  ResearchAndMarkets.com's offering.
The digital pathology market was valued at US$677.145 million in 2021 and is projected to expand at a CAGR of 13.97% over the forecast period to reach US$1,691.129 million by 2028.
Digital Pathology is an image-based information system that uses digitized slides to acquire, manage and interpret pathology information. Factors driving the market are the growing need for integration of healthcare systems with hospitals, customers, and laboratories, rising healthcare expenditure across major markets, an increase in medical R&D activities globally, a rising number of cancer cases, and an increasing need for drug discovery and diagnostics.
Digitization of healthcare facilities in the form of electronic medical records and laboratory information management systems is expected to bolster further growth. Geographically, North America is projected to dominate the digital pathology market over the forecast period, owing to a rigorous R&D environment, followed by Europe. Asia- Pacific, on the other hand, is expected to witness high growth, benefitting from increasing digitization of processes and technological gradation in the healthcare sector.
This research study examines the digital pathology market based on various segments: product type, end-user, application, and geography. First, a brief overview of the market details key driving factors and challenges. Next, Porter's five forces model analyzes the Digital pathology industry comprehensively. This is followed by industry value chain analysis which determines the companies which are part of the different processes and contributing to various sectors.
The study also presents in-depth information concerning the development, trends, and industry policies and regulations affecting the Digital pathology market. Moreover, the research study analyzes the overall regulatory framework of the Digital pathology sector, offering stakeholders a better understanding of the key factors influencing the overall market environment.
The report is a comprehensive and latest report. It provides vital market information to executives and interested stakeholders to enable them to get vital market information. The report also analyzes the competitive landscape and details strategies of key market players and also plots them on our vendor matrix in four quadrants: leader, follower, challenger, and niche.
Companies Mentioned
Leica Biosystems Nussloch GmbH (Danaher)
Hamamatsu Photonics, Inc.
Koninklijke Philips N.V.
Olympus Corporation
F. Hoffmann-La Roche Ltd.
Mikroscan Technologies, Inc.
Epredia (3DHISTECH Ltd.)
Visiopharm A/S
Huron Technologies International Inc.
ContextVision AB
The scope and coverage of the digital pathology market report are as below:
Digital pathology market data tables and charts
Market outlook with sections on drivers, restraints, Porter's, and industry value chain analysis
Market assessment by product type into scanners, software, EMR, and information management systems.
Detailed market trends, analysis, and graphical representation by end-user in hospitals, pharmaceutical companies, and laboratories).
In-depth analysis of the digital pathology market by application into drug discovery and development, disease diagnosis, and academic research.
A 360 degree view of the demand for digital pathology solutions/services across different geographies (

North America

,

South America

,

Europe

,

Middle East

and

Africa

, and

Asia Pacific

) with further breakdown for key countries within those regions.
Market Segmentation
By Product Type
Scanners
Software
EMR
Information Management Systems
By End-User
Hospitals
Pharmaceutical Companies
Laboratories
By Application
Drug Discovery and Development
Disease Diagnosis
Academic Research
By Geography
North America

United States

Canada

Mexico

South America

Brazil

Argentina

Others

Europe

United Kingdom

Germany

France

Spain

Others

Middle East

and

Africa

Saudi Arabia

UAE

Israel

Others

Asia Pacific

Japan

China

India

South Korea

Indonesia

Thailand

Others
For more information about this report visit https://www.researchandmarkets.com/r/jfuaqh
About ResearchAndMarkets.com
ResearchAndMarkets.com is the world's leading source for international market research reports and market data. We provide you with the latest data on international and regional markets, key industries, the top companies, new products and the latest trends.
Media Contact:
Research and Markets
Laura Wood, Senior Manager
[email protected]
 
For E.S.T Office Hours Call +1-917-300-0470
For U.S./CAN Toll Free Call +1-800-526-8630
For GMT Office Hours Call +353-1-416-8900
 
U.S. Fax: 646-607-1907
Fax (outside U.S.): +353-1-481-1716
Logo: https://mma.prnewswire.com/media/539438/Research_and_Markets_Logo.jpg
SOURCE Research and Markets