Increased Demand for Animal Protein and Other Livestock Products Drives Growth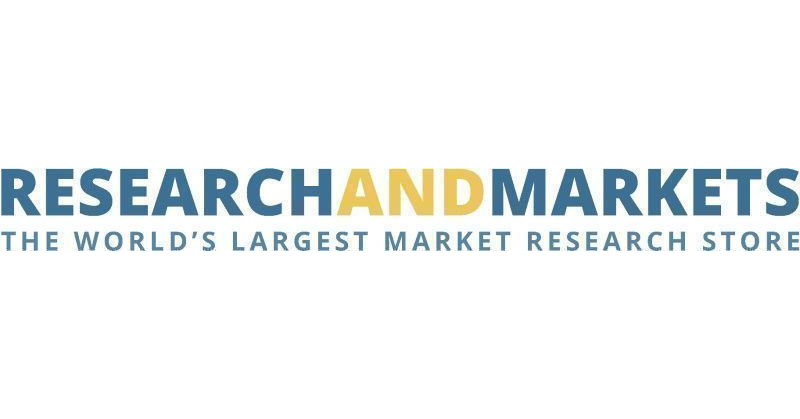 DUBLIN, June 22, 2023 /PRNewswire/ — The "Probiotics in Animal Feed Market by Livestock (Poultry, Swine, Ruminants, Aquaculture, Pets), Source (Bacteria, Yeast, Fungi), Form (Dry, Liquid), Function (Qualitative) (Nutrition, Gut Health, Immunity, Productivity) & Region – Global Forecast to 2028" report has been added to  ResearchAndMarkets.com's offering.
The probiotics in animal feed market is projected to reach USD 7.1 billion by 2028 from USD 4.6 billion by 2023, at a CAGR of 9.1% during the forecast period in terms of value.
The probiotics in animal feed market comprises of both dry and liquid form; although dry form hold a larger market share, liquid probiotics for animal feed is driven by factors such as enhanced probiotic strains viability and feed texture. The demand for dry form of probiotics in animal feed is mainly due to factors such as cost-effectiveness, longer shelf lives, and convenient packaging.
The major constraints and challenges are the non-standardized international quality regulations for probiotics in animal feed products, high costs associated with R&D for development of new probiotic strains, high popularity of other feed additives which, in turn, hinders the growth of probiotics in animal feed market.
By livestock, poultry is projected in high demand during the forecast period.
The growing concern among poultry breeders regarding the ban on antibiotic growth promoters has proven to be an opportunity for the application of probiotics in animal feed. It aids in the development of antibiotic resistance. Rising awareness among consumers about the benefits associated with the consumption of meat and dairy products has also given rise to their concern about the quality of the meat they consume.
The industrialization of the animal industry is one of the reasons for the increasing demand for probiotics in animal feed specially in poultry owing to its high demand worldwide. Probiotics help improve the efficiency of feed and enhance the feed intake among poultry. Supplementing the diet of broilers with probiotics has resulted in improved feed conversion rates and an increase in weight. It also helps in reducing the mortality rate of broilers. Thus, the rapid demand and growth in poultry meat is expected to drive the market.
By form, the dry format is expected to dominate the market for probiotics in animal feed
Animal feed contains concentrates and roughage. Roughages are feed that are high in fiber. They are thus mostly in dry form. High fiber present in dry form of probiotics helps promote better digestive health in animals. Fiber acts as a prebiotic, providing a food source for beneficial gut bacteria.
This supports the growth and activity of probiotics, leading to improved digestion, nutrient absorption, and overall gut health. Fiber-rich dry form probiotics aid in the breakdown of complex carbohydrates, allowing animals to extract more nutrients from their feed. This improved nutrient utilization results in better feed efficiency and potentially reduced feed costs for farmers. Freeze-drying and spray-drying methods are utilized for the preparation of the dry form of probiotic microorganisms.
Moreover, general benefits of feed ingredients, including probiotics in dry or powdered forms, include extended shelf life, convenient packaging, ease of use, and ability to blend with other components. These factors together would bolster the growth of the dry segment.
Asia Pacific will significantly contribute towards market growth during the forecast period
Geographically, the region is segmented as China, India, Japan, Australia, and New Zealand along with Rest of Asia-Pacific. The probiotics in animal feed market in Asia-Pacific is growing primarily due to factors such as growth in population, rapid urbanization in the Asia Pacific region, rise in disposable incomes, and an increase in demand for quality meat products have encouraged the demand for quality feed additives.
Substantial growth is witnessed in India, China, and Japan owing to the rise in the purchasing power of the population and demand for protein-rich meat diets. Poultry and pork are widely consumed in the Asia Pacific region. The region is heterogeneous, with diversity in income levels, technology, and demands of the end consumers to provide better-quality feed to livestock, leading to enhanced scope for future growth.
Japan, South Korea, and Malaysia are mature and stable markets and use modern techniques to produce probiotics The continuous modernization of animal production in this region provides opportunities for probiotic manufacturers in the animal feed industry. The Asia Pacific market presents immense opportunities for animal feed probiotic products owing to the rising concerns among the governments about the health and productivity of farm animals. These factors are expected to drive demand for probiotics in animal feed.
Premium Insights
Rise Awareness Regarding Animal Health to Drive Probiotics in Animal Feed Market
Bacteria Segment and China Accounted for Significant Share in 2022
Dry Segment to Lead Market by 2028
Poultry Segment to Dominate Market by 2028
Bacteria Segment to Dominate Market by 2028
Market Dynamics
Drivers
Increased Demand for Animal Protein and Other Livestock Products
Pressure on Feed Productivity and Feed Conversion Rate
Greater Prevalence of Disease Outbreaks
Restraints
Non-Standardized International Quality Regulations
Opportunities
Abolition of Antibiotic Growth Promoters (Agps)
Innovations and Technological Advancements in Feed Industry
Challenges
High R&D Costs for Developing New Probiotic Strains
High Popularity of Other Feed Additives
Case Studies
Acquisition of Probiotics International Limited Helped Adm Expand Its Offerings
Launch of Ecobil Fizz for Chickens Helped Evonik Industries AG Broaden Poultry Product Portfolio
Companies Mentioned
Adm
Advance Aqua Bio Technologies India Private Limited
Agrihealth
Alltech
Arm & Hammer Animal and Food Production
Bl Bio Lab, LLC
Chr. Hansen Holding A/S
Dsm
Evonik Industries Ag
Indogulf Company
International Flavors & Fragrances Inc.
Kemin Industries, Inc.
Lallemand Inc.
Land O'Lakes, Inc.
Lesaffre
Novozymes
Ohly
Orffa
Pellucid Lifesciences Pvt. Ltd.
Planet Biotech India
Provita Animal Health
Pure Cultures
Sanzyme Biologics Pvt. Ltd.
Unique Biotech
Virbac
For more information about this report visit https://www.researchandmarkets.com/r/fxio65
About ResearchAndMarkets.com
ResearchAndMarkets.com is the world's leading source for international market research reports and market data. We provide you with the latest data on international and regional markets, key industries, the top companies, new products and the latest trends.
Media Contact:
Research and Markets
Laura Wood, Senior Manager
[email protected]    
For E.S.T Office Hours Call +1-917-300-0470 
For U.S./CAN Toll Free Call +1-800-526-8630
For GMT Office Hours Call +353-1-416-8900
U.S. Fax: 646-607-1904
Fax (outside U.S.): +353-1-481-1716 
Logo:  https://mma.prnewswire.com/media/539438/Research_and_Markets_Logo.jpg 
SOURCE Research and Markets