"impressive" results for a revolutionary tablet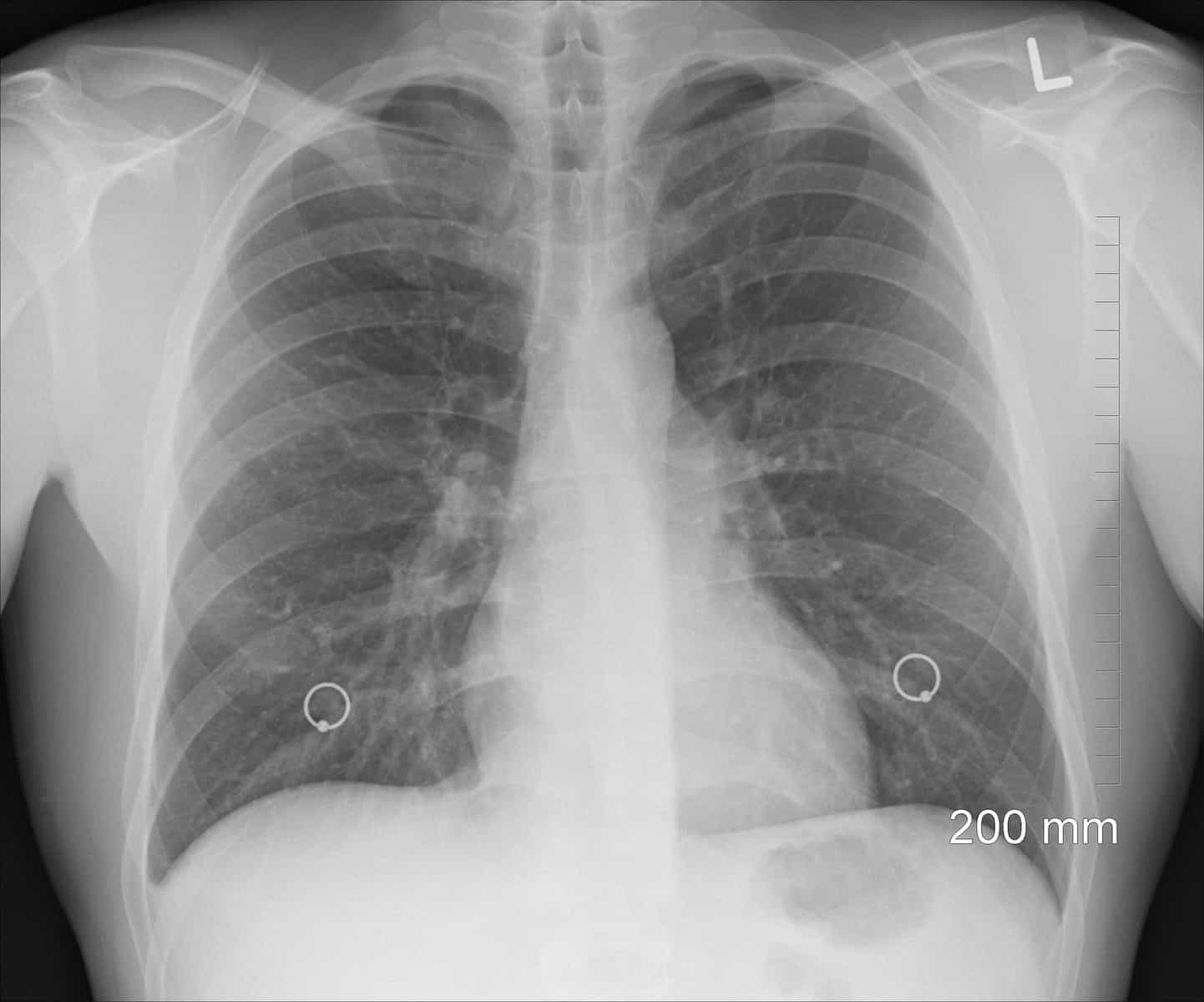 Results greeted by a round of applause at the largest annual conference of cancer specialists.
It is in Chicago that the results "impressive" of a tablet were presented at the annual conference organized by the American Society for Clinical Oncology (ASCO).
Given once a day after surgery to remove the tumour, it halves the risk of death from a certain type of lung cancer.
A so-called "non-small cell" cancer
It was the AstraZeneca laboratory that developed this osimertinib tablet (marketed under the name Tagrisso) which targets cancer says "no to small cells"The most common.
This lung cancer must also have a particular type of mutations, on the epidermal growth factor receptor. A mutation affecting 10% to 25% of patients with lung cancer in the United States and Europe, and 30% to 40% in Asia.
A clinical trial with 680 patients
The trial involved 680 patients affected by this cancer at an early stage and living in around twenty countries. After removal of the tumor, 50% of the patients received the tablet once a day, the other half a placebo.
The scientists then found a 51% reduction in the risk of death for the treated patients, compared to the placebo. And after five years, almost 9 out of 10 patients (88%) who benefited were still alive compared to 78% with the placebo.
"Impressive" results
Roy Herbst, of Yale University and who presented the results, says the tablet helps "to prevent the disease from spreading to the brain, liver and bones".
Nathan Pennell, of the Cleveland Clinic Foundation but who did not take part in the study, said at a press conference:
It is difficult for me to say how important these results are. We have entered the era of personalized therapies for early-stage patients and we should close the door to undifferentiated treatment for all.
A drug already authorized
The AstraZeneca laboratory indicates that 700,000 people have already taken this tablet authorized in dozens of countries.
Only, as Roy Herbst clarified, the entire medical community has not yet taken the treatment into account, awaiting the data related to survival and which were therefore revealed on Sunday June 4 in Chicago.