IEHP Named Great Place To Work® for Third Year in a Row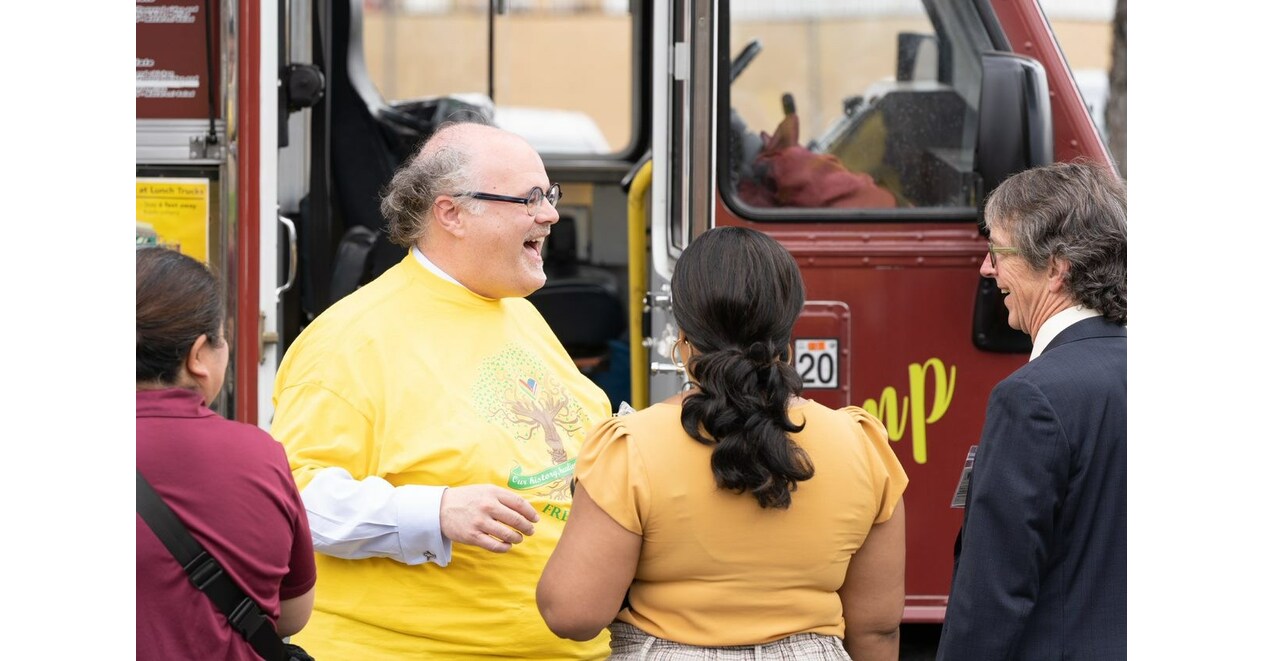 RANCHO CUCAMONGA, Calif., June 22, 2023 /PRNewswire/ — Inland Empire Health Plan (IEHP) is proud to be Certified™ by Great Place To Work® for the third year in a row. The prestigious award is based entirely on what current team members say about their experience working at IEHP. This year, 92% of employees said IEHP is a Great Place To Work® – 35 points higher than the average U.S. company.
Great Place To Work® is the global authority on workplace culture, employee experience and leadership behaviors proven to deliver market-leading revenue, employee retention and increased innovation.
"At IEHP, our team members are at the heart of everything we do," said IEHP's Chief Executive Officer Jarrod McNaughton. "Their effort and engagement are what makes us truly a Great Place to Work. We will continue to strive for excellence and ensure that IEHP remains a place where all people feel valued, supported and empowered to achieve their full potential."
IEHP's mission is to "heal and inspire the human spirit," and its team members are vital to that mission, serving 1.6 million members residing in Riverside and San Bernardino counties. Life at IEHP includes a wide range of benefits and resources for employees to assist with health and wellness and job growth, including on-site or remote fitness classes, a computer lab, on-site partner agencies connecting people with vital social services and career coaching.
Of IEHP's 3,184 employees, 90% completed the survey that covered a variety of workplace quality-related experiences, including pride in the organization's impact on the community, its reputation within areas served and the level of camaraderie created within the company. Highlights from the survey showed:
96% feel good about ways the organization contributes to its community.
95% report having special and unique company benefits.
94% are proud to tell others their place of employment.
"Great Place To Work® Certification is a highly coveted achievement that requires consistent and intentional dedication to the overall employee experience," says Sarah Lewis-Kulin, vice president of global recognition at Great Place To Work®. She emphasizes that certification is the sole official recognition earned by the real-time feedback of employees regarding their company culture. "By successfully earning this recognition, it is evident that IEHP stands out as one of the top companies to work for, providing a great workplace environment for its employees."
Later this year, IEHP will know if the organization made the list of the Top 100 Best Workplaces in Healthcare for a second year in a row.
According to Great Place To Work research, job seekers are 4.5 times more likely to find a great boss at a Certified great workplace. Additionally, employees at Certified workplaces are 93% more likely to look forward to coming to work, and are twice as likely to be paid fairly, earn a fair share of the company's profits and have a fair chance at promotion.
WE'RE HIRING!
Looking to grow your career at a company that puts its people first? Visit our careers page at https://careers.iehp.org
About IEHP
With a mission to heal and inspire the human spirit, Inland Empire Health Plan (IEHP) is one of the top 10 largest Medicaid health plans and the largest not-for-profit Medicare-Medicaid plan in the country. In its 27th year, IEHP supports more than 1.6 million residents in Riverside and San Bernardino counties who are enrolled in Medicaid or IEHP DualChoice (those with both Medi-Cal and Medicare). IEHP has a growing network of nearly 6,800 Providers and more than 3,000 team members. Through dynamic partnerships with providers and community organizations, paired with award-winning service and a tradition of quality care, IEHP is fully committed to their vision: We will not rest until our communities enjoy optimal care and vibrant health. For more information, visit iehp.org
About Great Place to Work Certification™
Great Place To Work® Certification™ is the most definitive "employer-of-choice" recognition that companies aspire to achieve. It is the only recognition based entirely on what employees report about their workplace experience – specifically, how consistently they experience a high-trust workplace. Great Place to Work Certification is recognized worldwide by employees and employers alike and is the global benchmark for identifying and recognizing outstanding employee experience. Every year, more than 10,000 companies across 60 countries apply to get Great Place To Work-Certified.
About Great Place To Work®
As the global authority on workplace culture, Great Place To Work® brings 30 years of groundbreaking research and data to help every place become a great place to work for all. Their proprietary platform and For All™ Model helps companies evaluate the experience of every employee, with exemplary workplaces becoming Great Place To Work Certified™ or receiving recognition on a coveted Best Workplaces™ List.
Learn more at greatplacetowork.com and follow Great Place To Work on LinkedIn, Twitter, Facebook and Instagram.
SOURCE Inland Empire Health Plan (IEHP)