IBD: disordered environment, intestines in danger?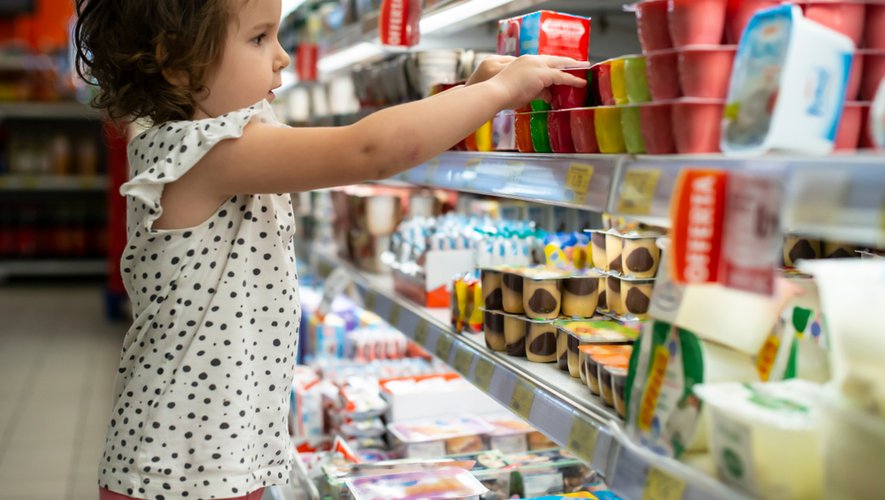 Tobacco, ultra-processed foods, pollution, excess antibiotics, pesticides…: here are some of the substances implicated in inflammatory bowel disease (IBD). Moving away from it reduces the risk of one day having Crohn's disease or ulcerative colitis. And slows down the risk of aggravation in patients already diagnosed. Let's take stock on the occasion of World IBD Day, organized on May 19 and coordinated in France by the AFA Crohn RCH France.
Crohn's disease and ulcerative colitis, collectively known as IBD, affect 300,000 French people. Mostly diagnosed in 15-30 year olds, they increasingly affect the youngest: 20% of patients are children. A period of life at which care is particularly difficult.
How are IBDs manifested? By digestive disorders during outbreaks of the disease (numerous and imperious diarrhea, abdominal pain, etc.), joint and dermatological. So many symptoms often disrupting social, professional and intimate life. Without counting the chronic physical fatigue as psychic which can settle.
When the environment alters the intestinal microbiota…
The genetic part of IBD remains minimal. Certain environmental factors play a major role in the alteration of the intestinal microbiota (intestinal flora). And therefore in the occurrence or aggravation of Crohn's disease or ulcerative colitis. "A simple example: you live in a country where there are not many IBD, you fly, you come to live in a country where there are many IBD, and in one generation you recover the risk of the country ", supports Professor Laurent Peyrin-Biroulet, gastroenterologist and hepatologist in Nancy. "It is not the genes that have changed during transport by plane or at the airport, but it is the environment."
Avoid risks and prevent complications
Good news, it's never too late to take care of yourself. The goal: to avoid disease or prevent complications for patients already diagnosed. Thus, guarding against Crohn's disease or ulcerative colitis, or their complications, is possible:
During childhood: because they allow good development of the immune system, breastfeeding and non-excessive hygiene have a protective effect against IBD. It is better to avoid when possible, excessive and unjustified consumption of antibiotics (a major issue also in the fight against antibiotic resistance), two risk factors for IBD.
Adulthood: Main toxins to avoid: overconsumption of non-steroidal anti-inflammatory drugs (NSAIDs), ultra-processed foods and pesticides, implicated in the development of IBD. Smoking increases the risk of developing Crohn's disease and suffering from its complications.
At all ages, it is advisable to favor a balanced diet, seasonal and the least processed possible, to practice regular physical activity. And to monitor a possible vitamin D deficiency.
Environmental factors, theme of the world day 2023
World IBD Day, May 19, will be themed "Disordered environment: intestines in danger". This event is supported in France by the AFA Crohn RCH France association, with a clear ambition: to have IBD recognized as environmental diseases.
Highlights of the day: the illumination of the buildings in purple, the color chosen to symbolize the IBD. But also the mobilizing challenge "there belly flower", which everyone is free to interpret in their own way: With your sketches, drawings, tattoos… you can then post them on social networks preceded by #WorldIBDday!
The days preceding the World Day, the association also offers various national and regional information and awareness meetings, including a webinar on May 16 at 6:30 p.m. on the evolution of the microbiota in History and environmental issues.
As Professor Peyrin-Biroulet reminds us, "finding environmental causal factors is a needle in a haystack. It is therefore a national and international research effort that must be provided, France must take the lead on this subject and we must go as far as possible in the direction of the environmental track.".
A priority research issue for Anne Buisson, Director of Afa: "We now know that the current trend is a significant increase in IBD in young and even very young people. Finding environmental factors could ultimately prevent a multiplication of diagnosed cases by preventing the onset of the disease."
Support patients, relatives, and research
The AFA Crohn RCH France is the only national association involved in the fight against IBD, through several actions:
Aid for funding research to improve knowledge of IBD (in particular the mechanisms of action of environmental factors) and the development of new therapeutic approaches;
Information and support for patients and relatives in everyday life to learn to live with the disease (via actions, tools, services);
Defending the rights of patients and raising awareness among politicians and the general public about IBD and invisible disabilities.
For more information on World IBD Day and the program for this edition, visit the AFA Crohn RCH France website: https://www.afa.asso.fr