Holter ECG Markets by Product (Wired Holter ECG, Wireless Holter ECG, Software), Lead Type (Patch Type 1-Lead, 3-Lead, 6-Lead, 12-Lead)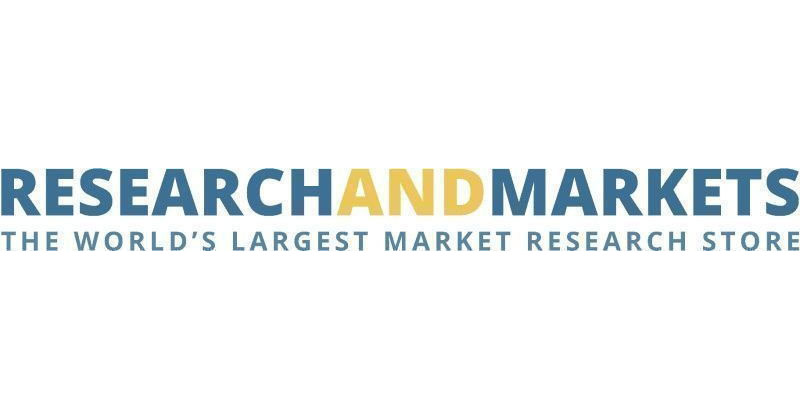 DUBLIN, May 23, 2023 /PRNewswire/ — The "Holter ECG Market" report has been added to  ResearchAndMarkets.com's offering.
The global Holter ECG market is projected to reach USD 558 million by 2027 from USD 416 million in 2022, at a CAGR of 6.1% during the forecast period.
The aging population, rising cardiovascular disease (CVD) prevalence, awareness of the need for early and ongoing diagnosis, and technological developments in wearable devices are all contributing to the expansion of the Holter ECG market.
The wired Holter ECG monitors segment accounted for the highest market share during the forecast period
Based on product, the Holter ECG market is segmented into wired Holter ECG monitors, wireless Holter ECG monitors, and software. The wired Holter ECG monitors segment is expected to witness a high market share during the forecast period.
Growth in this market is mainly driven by the growing CVD prevalence and the need to minimize the costs associated with its treatment, along with the high accuracy and precision offered by wired Holter ECG devices in the diagnosis of heart activity.
12-lead Holter monitor accounted for the highest CAGR during the forecast period
Based on lead type, the Holter ECG market is segmented into patch type 1-lead, 3-lead, 6-lead, 12-lead, and other lead types (such as 4-, 5-, and 7-lead Holter ECG monitors, among others).
In 2021, the 12-lead dominated the market, and the 3-lead observed the highest growth rate. The large share of this segment can be attributed to the wide use of 12-lead Holter monitors in various cardiology diagnostic and treatment applications.
The North America segment accounted for the highest market share during the forecast period
North America holds the largest share and expects to dominate the Holter ECG market. The growth of this regional market is backed by the increasing prevalence of cardiovascular disease, the growth in the aging population, and the rising demand for remote monitoring.
Competitive landscape
The top five companies in the global Holter ECG market are Koninklijke Philips N.V. (Netherlands), GE HealthCare (US), Nihon Kohden Corporation (Japan), Hill-Rom Holdings, Inc. (US), and OSI Systems Inc. (US).
Premium Insights
Rising Incidence of Cardiovascular Disease to Drive Market Growth
Wired Holter ECG Monitors Segment to Hold Largest Share of Market in 2027
12-Lead Holter Monitors Segment to Account for Largest Market Share in 2027
Hospitals and Specialty Clinics Segment to Dominate Market in 2027

Asia-Pacific

to Register Highest Growth Rate During Forecast Period
Market Dynamics
Drivers
Rising Geriatric Population
Increasing Prevalence of Cardiovascular Disease
Technological Advancements in Wireless Monitoring and Wearable Devices
Increasing Investments, Funds, and Grants for Research on Cardiac Monitoring
Restraints
Opportunities
Untapped Emerging Markets
Challenges
Stringent Regulatory Requirements Delaying Approval of Cardiac Devices
Dearth of Skilled Professionals with Expertise in Handling Cardiac Monitoring Devices
Company Profiles
Key Players
GE Healthcare
Koninklijke Philips N.V.
Nihon Kohden Corporation
Osi Systems, Inc.
Hill-Rom Holdings, Inc. (Baxter International Inc.)
Mindray Medical International Limited
Schiller Ag
Bittium Corporation
Fukuda Denshi Co. Ltd.
Bpl Medical Technologies Pvt. Ltd.
Other Players
Meditech Equipment Co. Ltd.
Midmark Corporation
Alivecor, Inc.
Vitalconnect
Irhythm Technologies, Inc.
Borsam Biomedical Instruments Co. Ltd.
Nasiff Associates, Inc.
Nasan Medical Electronics Pvt. Ltd.
Vectracor
Scottcare Corporation
Biomedical Instruments Co. Ltd.

Eb Neuro S.P.A

.
Viatom Technology Co. Ltd.
Cardiac Insight, Inc.
Lifesignals, Inc.
For more information about this report visit https://www.researchandmarkets.com/r/5qm4de
About ResearchAndMarkets.com
ResearchAndMarkets.com is the world's leading source for international market research reports and market data. We provide you with the latest data on international and regional markets, key industries, the top companies, new products and the latest trends.
Media Contact:
Research and Markets
Laura Wood, Senior Manager
[email protected]
 
For E.S.T Office Hours Call +1-917-300-0470
For U.S./CAN Toll Free Call +1-800-526-8630
For GMT Office Hours Call +353-1-416-8900
 
U.S. Fax: 646-607-1907
Fax (outside U.S.): +353-1-481-1716
Logo: https://mma.prnewswire.com/media/539438/Research_and_Markets_Logo.jpg
SOURCE Research and Markets