High Cost of Advanced Infrastructure for Sequencing Fuels the Sector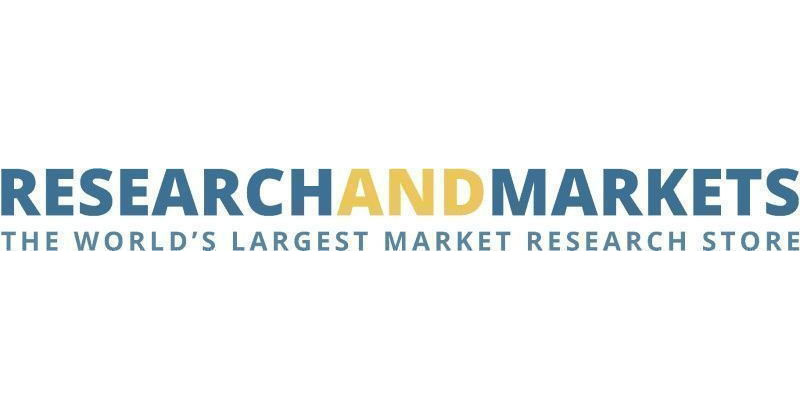 DUBLIN, May 29, 2023 /PRNewswire/ — The "Global Microbiome Sequencing Services Market by Service (Sample Preparation, Sequencing, Library Preparation), Type (Amplicon Sequencing, Whole Genome Sequencing), Technology (Sequencing by Synthesis, Nanopore Sequencing), End User – Forecast to 2028" report has been added to  ResearchAndMarkets.com's offering.
The microbiome sequencing services market is projected to grow from USD 284 million in 2023 to USD 555 million by 2028 at a CAGR of 14.3%.
Expanding applications of microbiome sequencing in therapeutics development serves as a key opportunity for the players operating in this market. Microbiome sequencing is expanding its applications beyond research and is increasingly being utilized in therapeutics development, including the study of the skin microbiome and oral microbiome sequencing.
These applications have the potential to advance the understanding of the role of microbiota in health and disease and inform the development of targeted interventions for improving skin health and oral health.
Sequencing and library preparation segment to witness the highest growth during the forecast period
Based on service, the microbiome sequencing services market is segmented into sample preparation services, sequencing and library preparation services, and data analysis services.
Different approaches are employed in microbiome sequencing and library preparation, including 16S rRNA sequencing, shotgun metagenomics, qPCR testing, and short-chain fatty acids (SCFA) analysis. High demand for 16S rRNA sequencing is expected to boost the growth of this segment.
The sequencing by synthesis (SBS) segment accounted for the largest share of 45% of the global microbiome sequencing services market in 2022
Based on technology, the global microbiome sequencing services market is segmented into sequencing by synthesis (SBS), sequencing by ligation (SBL), nanopore sequencing, and other technologies.
The SBS technology uses four fluorescently labelled nucleotides to sequence millions of clusters on the flow cell surface in parallel . The SBS technology has a wide customer base owing to its well-established precision in sequencing as well as its broad application base.
Asia Pacific is estimated to register the highest CAGR during the forecast period
The microbiome sequencing services market is segmented into North America, Europe, the Asia Pacific (APAC), Latin America, and the Middle East & Africa (MEA).
The Asia Pacific region is expected to be the fastest-growing market for microbiome sequencing services due to the increasing awareness of the importance of the microbiome in health and disease, rising demand for personalized medicine, and advancements in sequencing technologies.
Market Dynamics
Drivers
Increasing Demand for Metagenomic Sequencing
Growing Focus on Human Microbiome Therapeutics Development
High Cost of Advanced Infrastructure for Sequencing
Restraints
Dearth of Skilled Personnel
Opportunities
Expanding Applications of Microbiome Sequencing in Therapeutics Development
Challenges
Issues Related to Sample Preparation/Isolation of Microbes for Sequencing
Companies Mentioned
Charles River Laboratories (US)
Eurofins Scientific (

France

)
BGI (

China

)
CosmosID (US)
Microba (

Australia

)
QIAGEN (

Germany

)
Microbiome Insights (

Canada

)
BaseClear (

Netherlands

)
CD Genomics (US)
Zymo Research (US)
OraSure Technologies (US)
MR DNA (US)
Eremid Genomic Services (US)
Clinical-Microbiomics A/S (

Denmark

)
Novogene Co., Ltd. (

China

)
EzBiome (US)
Boster Biological Technology (US)
Zifo (

India

)
omics2view.consulting GbR (

Germany

)
Macrogen, Inc. (

South Korea

)
For more information about this report visit https://www.researchandmarkets.com/r/emdmrj
About ResearchAndMarkets.com
ResearchAndMarkets.com is the world's leading source for international market research reports and market data. We provide you with the latest data on international and regional markets, key industries, the top companies, new products and the latest trends.

Media Contact:
Laura Wood | +353-1-481-1716 | [email protected]
Logo – https://mma.prnewswire.com/media/539438/Research_and_Markets_Logo.jpg
SOURCE Research and Markets