Health/Seniors: the construction of a new Ehpad in L'Isle-Jourdain in the boxes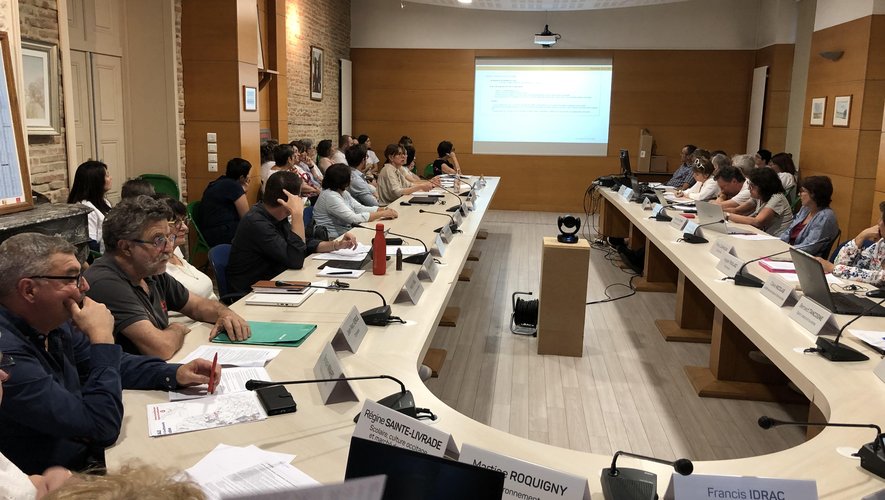 the essential
Many employees of the Ehpad were present on Thursday, June 29 at the municipal council of L'Isle-Jourdain in the hope that a new establishment for seniors will see the light of day.
The municipal council of L'Isle-Jourdain deliberated, last Thursday, June 29, on the additional budgets of the municipality, the management and administrative accounts, but also on the ambitious project long matured which is the construction of a new Ehpad. This project led by the town hall and the director of the Ehpad, Jean-Claude Thieule, with the support of the Public Land Establishment of Occitanie, is of the greatest importance.
As chairman of the board of directors of the Ehpad, the mayor, Francis Idrac, wanted the rehabilitation of the old establishment. Project not viable given the increases in the cost of materials.
The land envisaged is within the perimeter of the ZAC Porterie Barcellone and does not belong to the town hall. To acquire it, the town hall must continue to administer the ZAC with the expertise of the EPF (Public Land Establishment), control the land, reassure and convince the ARS (Regional Health Agency), as well as the departmental council of fund this project.
To support the construction of this new establishment, which will improve the working conditions and the reception of the residents, the employees of the Ehpad came in large numbers to attend the council, aware of the importance of this deliberation on their future and that of the people. elderly.
A project supported by the group "Demain Ensemble"
The "Tomorrow Together" group has always strongly supported the project to build a new Ehpad, the flagship project of their programme. This new equipment is essential for the city and the opportunity to increase the reception capacity.
"Tomorrow Together" wanted to see a reduction in tariffs for water users but deplores another increase this year, although the water and sanitation budgets are in surplus. The whole group is satisfied that the mobility package for staff has been taken into account. They ask that the exceptional bonus on purchasing power be implemented within the municipality with the support of concrete proposals.