Growing Demand for Superior Personal and Healthcare Products Boosts Sector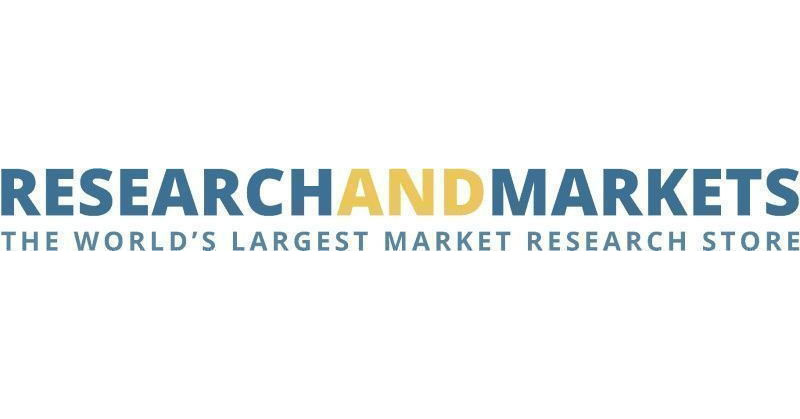 DUBLIN, May 22, 2023 /PRNewswire/ — The "Global Phytosterols Market by Composition (Beta-Sitosterol, Campesterol, Stigmasterol), Application (Food & Beverages, Pharmaceutical, Cosmetics & Personal Care Products, and Feed), Form (Dry, Liquid), Source, and Region – Forecast to 2028" report has been added to  ResearchAndMarkets.com's offering.

According to the report, the global phytosterols market is projected to reach USD 1.6 billion by 2028 from USD 1 billion by 2023, at a CAGR of 8.3% during the forecast period in terms of value.
Phytosterols (plant sterol and stanol esters) are plant-derived compounds well-known for their health benefits. They resemble structurally with cholesterol and thus compete with it for absorption in the blood. As a result, phytosterol lower the blood LDL cholesterol (bad cholesterol) levels, which is responsible for cardiovascular diseases, promoting good health.
By form, liquid is projected to witness an increased market share during the forecast period
According to an article published in Forbes in September 2022, demand for Ready-To-Drink (RTD) beverages is skyrocketing, fueling the demand for phytosterols in liquid form. With the rise in demand, production, and consumption of functional food & beverage products in aqueous forms, such as juices, gels, and emulsions such as sauces, the demand for liquid phytosterols is bound to increase, thereby creating opportunities for the less commercialized segment in the research domain for innovation and solutions.
By Application, the market for cosmetics & personal care may benefit from increased demand for natural products
The increasing use of phytosterols in the cosmetics and personal care products segment can be attributed to the growing consumer interest in health and grooming. Changing consumer lifestyles and economic factors such as the rise in per capita income, especially in developing regions, have allowed consumers to spend more on personal grooming, thereby driving the demand for phytosterols.
Brazil will significantly contribute towards market growth of South America during the forecast period
Brazil is a developing country with an increasing middle-class population, which contributes significantly to the development of the functional food industry. All these factors are expected to boost the country's demand for plant-based food products such as phytosterols-enriched margarine and spreads. Brazil also offers growth opportunities for the manufacturers of functional food products.
Market Dynamics
Drivers
Rise in Consumer Health Awareness Post-COVID-19 Pandemic for Functional Food & Beverages
Rising Demand for Livestock Products
Growing Demand for Superior Personal and Healthcare Products
Restraints
Side-Effects of Phytosterols
Concerns Regarding Vitamin Deficiency
Opportunities
Global Rise in Prevalence of Chronic Diseases
Challenges
High Popularity of Other Functional Ingredients
Lack of Consumer Awareness in Developing and Under-Developed Countries
Key Topics Covered:
1 Introduction
2 Research Methodology
3 Executive Summary
4 Premium Insights
5 Market Overview
6 Industry Trends
7 Phytosterols Market, by Application
7.1 Introduction
7.2 Food & Beverage
7.2.1 Consumer Shift Toward Healthy and Nutritive Lifestyles to Drive Market
7.2.2 Dairy Products
7.2.3 Bakery and Confectionery Products
7.2.4 Nutritional Products
7.2.5 Snacks & Cereals
7.2.6 Beverages
7.2.7 Other Food Applications
7.3 Pharmaceuticals
7.3.1 Increasing Number of Aged Population Worldwide to Support Market Growth
7.4 Cosmetics & Personal Care Products
7.4.1 High Stress on Personal Grooming to Fuel Demand for Cosmetic Products
7.4.1.1 Feed
7.4.2 Rising Demand for Livestock Products and Concerns Regarding Animal Nutrition to Fuel Demand for Phytosterols
8 Phytosterols Market, by Composition
8.1 Introduction
8.2 Beta-Sitosterol
8.2.1 Growing Incidences of Prostate Cancer and Ageing Population to Drive Demand
8.2.1.1 Campesterol
8.2.2 Growth in Sports and Veterinary Medicine Industry to Drive Market for Campesterols
8.2.2.1 Stigmasterol
8.2.3 Rise in Demand for Vitamin D3 and Steroids to Drive Market
8.3 Other Compositions
9 Phytosterols Market, by Source
9.1 Introduction
9.2 Vegetable Oils
9.2.1 Higher Concentration of Phytosterols in Vegetable Oils to Give Rise to Its Popularity
9.3 Nuts & Seeds
9.3.1 High Fiber Content in Nuts & Seeds to Drive Market for Phytosterol
9.4 Whole Grains
9.4.1 Versatility of Whole Grains to Fuel Market for Phytosterols
9.5 Other Sources
10 Phytosterols Market, by Form
10.1 Introduction
10.2 Dry
10.2.1 Longer Shelf Life, Lesser Processing, and Convenient Packaging to Fuel Demand
10.3 Liquid
10.3.1 Rise in Demand for Food and Cosmetic Products in Aqueous Matrix
11 Phytosterols Market, by Region
12 Competitive Landscape
13 Company Profiles
14 Adjacent and Related Markets
15 Appendix
Companies Mentioned
ADM
AOM
Ashland
Avanti Polar Lipids
BASF SE
BOC Sciences
Cannoils LLC
Cargill, Incorporated
CD Bioparticles
DRT
Evonik Industries AG
Foodchem International Corporation
GFN & Selco
Herbo Nutra
Hyphyto Inc.
International Flavors & Fragrances Inc.
Lifesciences LLP
Lipofoods
Matrix Life Science
MMP Inc.
Pioneer Enterprise
Science and Technology (S&T) Center in

China

Tama Biochemical Co. Ltd.
Vitae Naturals
Wilmar International Ltd.
Xi'an Healthful Biotechnology Co. Ltd.
For more information about this report visit https://www.researchandmarkets.com/r/u4sjip
About ResearchAndMarkets.com
ResearchAndMarkets.com is the world's leading source for international market research reports and market data. We provide you with the latest data on international and regional markets, key industries, the top companies, new products and the latest trends.
Media Contact:
Research and Markets
Laura Wood, Senior Manager
[email protected]
 
For E.S.T Office Hours Call +1-917-300-0470
For U.S./CAN Toll Free Call +1-800-526-8630
For GMT Office Hours Call +353-1-416-8900
 
U.S. Fax: 646-607-1907
Fax (outside U.S.): +353-1-481-1716
Logo: https://mma.prnewswire.com/media/539438/Research_and_Markets_Logo.jpg
SOURCE Research and Markets