Gravyty's first annual Gforce conference brings together hundreds of like-minded engagement and fundraising professionals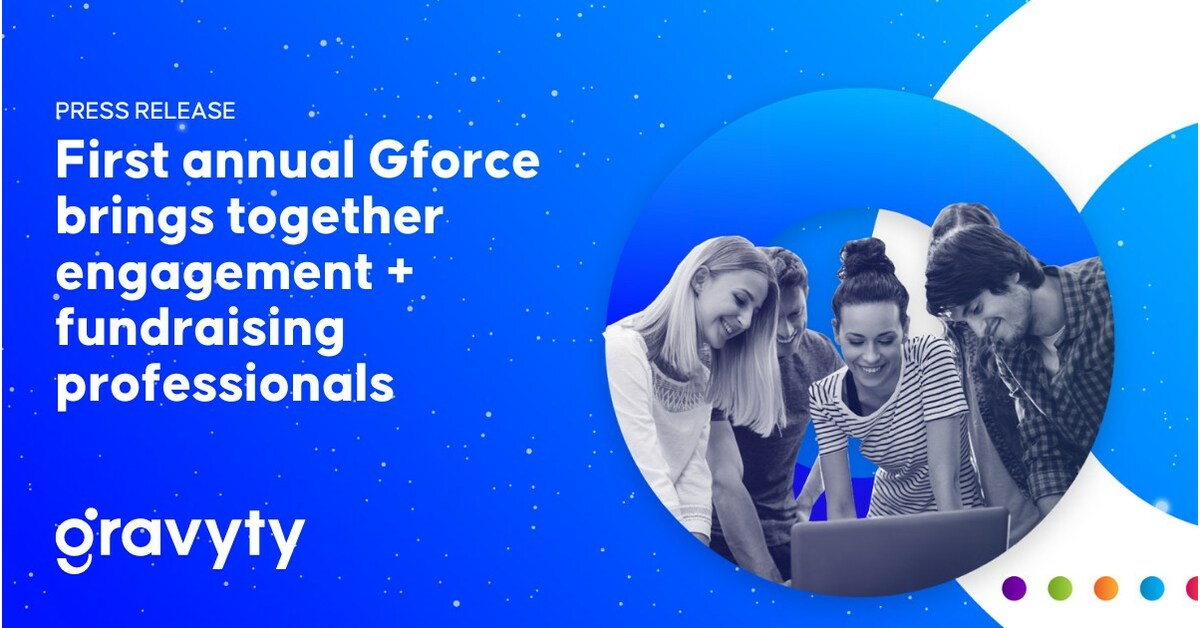 ORLANDO, Fla., May 22, 2023 /PRNewswire/ — Gravyty held the first-ever Gforce, an annual conference that connects, educates and inspires engagement and fundraising professionals throughout education and nonprofit industries at Disney's Swan and Dolphin Hotel April 30 through May 3, 2023.
The event brought together hundreds of professionals who work in fundraising, alumni engagement, member engagement, admissions and enrollment and volunteer management. Nearly half (42%) of attendees held leadership positions within their organizations.
"We were honored to host such inspiring, forward-thinking professionals in the K12, higher education and nonprofit sectors. The jam-packed sessions led by fundraising and engagement leaders across these industries provided so much value to attendees," said Sevonne Eliyahu, President of Gravyty.
Eliyahu continues, "What Gforce attendees were able to bring back to their teams—strategies and tactics, use cases, product updates—were beneficial enough. But what really made Gforce special are the relationships and connections that were formed with like-minded peers and industry leaders."
Gforce'23 featured sessions from 40 speakers across five educational tracks including Unidentified Fundraising Opportunities, Engagement Exploration and GravAcademy. Attendees rated Gforce'23 a 4.7 out of 5 on a post-event survey.
"I loved the sessions that provided actionable strategies and tactics to improve donor outreach and retention," said one attendee following Gforce'23. "More than anything else, those sessions equipped me to bring what I learned into my organization moving forward."
Gravyty plans to host Gforce'24 early next year.
To learn more about Gravyty and its innovative ecosystem of products, please visit https://gravyty.com/.
About Gravyty
Gravyty is the leading provider of purpose-driven technology, providing nonprofits, organizations, educational institutions and corporations the tools they need to create an engaging community and fundraise smarter. Backed by K1 Investment Management, Gravyty has $72 million in funding and six strategic industry acquisitions to build a holistic, mission-driven ecosystem of solutions. Gravyty is headquartered in the United Kingdom, with operations in the United States, Canada, and Israel. For more information, visit https://gravyty.com/.
Photo – https://mma.prnewswire.com/media/2080542/Gforce_23.jpg
SOURCE Gravyty