GNC Unveils Wellness Tracking Feature in Mobile App as Part of Company's Health and Wellness Capabilities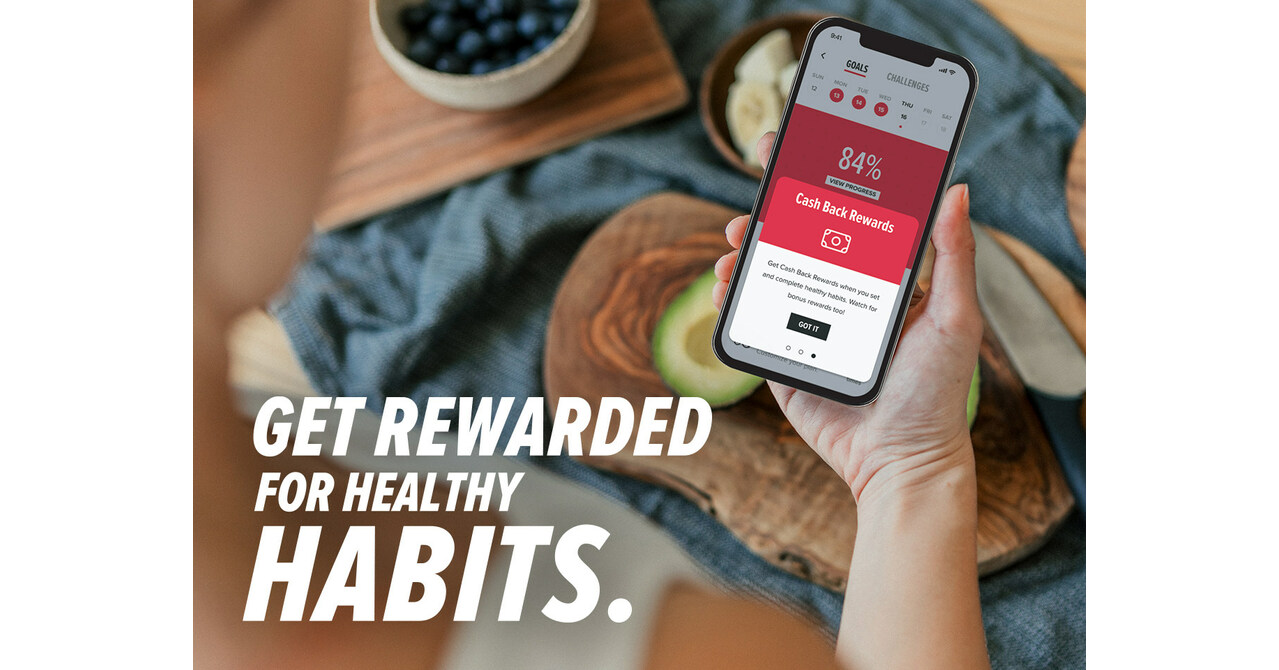 New feature rewards users for building and sustaining healthy habits as well as achieving wellness goals
PITTSBURGH, May 22, 2023 /PRNewswire/ — Healthy habits can set you on track for a lifetime of wellness. That's why GNC is introducing new services that enable consumers to prioritize health and wellness including GNC Routines, its subscription services, GNCX Innovations, its in-house innovation incubator creating science-backed products, and now wellness tracking. To help consumers build and sustain healthy lifestyles, GNC created a new way to support progress and achieve goals.
"The new tracking feature in the GNC mobile app makes it more rewarding than ever to Live Well," said Jenna O'Connor, Director, Loyalty Marketing, GNC. "Establishing healthy habits is the first step on any wellness journey and with this update consumers can set goals and record progress, so they can feel better from the inside out and earn loyalty cash back rewards at the same time. It's a win-win."
As part of the evolution of the GNC LiveWell app, wellness tracking will allow consumers to earn benefits based on behavioral changes that help them Live Well. Plus, myGNC Rewards members are eligible to earn Cash Back Rewards for accomplishing select achievements and goals. Accessible within the app, consumers can track metrics across key wellness categories including:
Fitness
Stress management
Mental wellness
All users can start wellness tracking through a fast and simple four-step process:
Download the GNC LiveWell app and log in
Go to the "Account" setting located in the bottom menu and select "Track your daily goals"
Choose from a list of healthy habits, select the goals, and record daily progress. 
Earn Cash Back Rewards as you go to redeem at GNC
The GNC App is free to download on Apple and Android devices.
To learn more about GNC, please visit www.gnc.com.
About GNC
GNC is a leading global health and wellness brand that provides high-quality, science-based products and solutions consumers need to live mighty, live fit, and Live Well.
The brand touches consumers worldwide by providing its products and services through company-owned retail locations, domestic and international franchise locations, digital commerce and strong wholesale and retail partnerships across the globe. GNC's diversified, multi-channel business model has worldwide reach and a well-recognized, trusted brand. By combining exceptional innovation, product development capabilities and an extensive global distribution network, GNC manages a best-in-class product portfolio. www.gnc.com.
Media Contacts: 
Meredith Klein
GNC  
Director, Public Relations
[email protected]                                      
Allison+Partners
Allison+Partners Public Relations
General Inquiries
[email protected]
SOURCE GNC