Global Interventional Pulmonology Market Expected to Grow Substantially Owing to the Rising Prevalence of Respiratory Diseases such as Asthma and Bronchitis [250-Pages]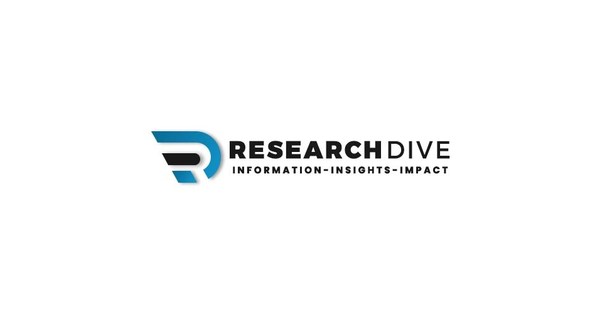 The global interventional pulmonology market is expected to grow primarily due to increasing prevalence of respiratory diseases. Asthma sub-segment is expected to flourish immensely. The market in the North America region is predicted to grow at a high CAGR by 2031.
NEW YORK, May 31, 2023 /PRNewswire/ — Global Interventional Pulmonology Market Forecast Analysis:
As per the report published by Research Dive, the global interventional pulmonology market is expected to register a revenue of $6,903.70 million by 2031 at a CAGR of 6.7% during the forecast period 2022-2031.
Segments of the Interventional Pulmonology Market
The report has divided the interventional pulmonology market into the following segments:
Product: bronchoscopes, electromagnetic navigation bronchoscopy system, pleuroscopes, respiratory endotherapy devices, airway stents, pleural catheters, endobronchial valves, and bronchial thermoplasty systems

Bronchoscopes – Fastest growth by 2031
The growing application of single-use bronchoscopes for diagnosis of COPD, tumors, lung cancer, airway stenosis, pneumonia, bronchitis, and other lung infections is expected to help the sub-segment gather a substantial revenue by 2031.

Indication: asthma, COPD, lung cancer, tracheal and bronchial stenosis, and others

Asthma– Significant revenue by 2031
Increased prevalence of asthma due to rising geriatric population is expected to augment the growth of this sub-segment by 2031.

End User: hospitals, ambulatory surgical centers, diagnostic centers, specialty clinics, and others

Hospitals – High growth rate by 2031
An increase in patient preference for hospital-based treatment and procedures due to availability of skilled healthcare professionals and technologically advanced facilities is anticipated to push forward the sub-segment by 2031.

Region:

North America

,

Europe

,

Asia-Pacific

, and LAMEA

North America

– Significant market share in 2021
Increasing incidence and prevalence of chronic respiratory diseases in this region is predicted to be the main growth driver of the market in the forecast period.
To get access to the All-Inclusive PDF Sample of the Interventional Pulmonology Market Click Here!
Dynamics of the Global Interventional Pulmonology Market
The growing prevalence of respiratory diseases such as asthma, bronchitis, and COPD across the world is expected to help the interventional pulmonology market to garner a significant revenue during the forecast period. Additionally, advancements in technology have led to the development of new diagnostic tools and treatments for respiratory diseases which is predicted to propel the market forward. However, according to market analysts, limited access to healthcare services might become a restraint in the growth of the market.
Growing demand for pulmonary treatments is predicted to offer numerous growth opportunities to the market in the forecast period. Moreover, governments of various countries around the world are investing in healthcare infrastructure which is expected to help the interventional pulmonology market to surge ahead in the forecast timeframe.
COVID-19 Impact on the Global Interventional Pulmonology Market
The Covid-19 pandemic disrupted the routine lifestyle of people across the globe and the subsequent lockdowns adversely impacted the industrial processes across all sectors. The interventional pulmonology market, however, was positively impacted due to the pandemic for obvious reasons. The demand for respiratory devices and equipment including ventilators, oxygen concentrators, face masks, etc., increased substantially during the pandemic which helped the market post growth numbers in the pandemic period.
Schedule a call with an Analyst to get Post COVID-19 Impact on Interventional Pulmonology Market
Key Players of the Global Interventional Pulmonology Market
The major players of the global market include
Huger Medical Instrument Co. Ltd
FUJIFILM Corporation
Cook Medical
Medtronic Plc
Becton
Vygon
Boston Scientific Corporation
Smith's Group Plc
Clarus Medical LLC
Olympus Corporation
These players are working on developing strategies such as product development, merger and acquisition, partnerships, and collaborations to sustain market growth.
For instance, in December 2020, Olympus Corporation, a global optical and digital precision technology manufacturer, announced the acquisition of Veran Medical Technologies, Inc. (VMT), a leading manufacturer of interventional pulmonology equipment. This acquisition is anticipated to increase the footprint of Olympus Corporation in the market in the near future.
Request Customization of Interventional Pulmonology Market Report & Avail of Amazing Discount
What the Report Covers
Apart from the information summarized in this press release, the final report covers crucial aspects of the market including SWOT analysis, market overview, Porter's five forces analysis, market dynamics, segmentation (key market trends, forecast analysis, and regional analysis), and company profiles (company overview, operating business segments, product portfolio, financial performance, and latest strategic moves and developments.)
More about Interventional Pulmonology Market:
Some Trending Article Links:
About Research Dive
Research Dive is a market research firm based in Pune, India. Maintaining the integrity and authenticity of the services, the firm provides the services that are solely based on its exclusive data model, compelled by the 360-degree research methodology, which guarantees comprehensive and accurate analysis. With an unprecedented access to several paid data resources, team of expert researchers, and strict work ethic, the firm offers insights that are extremely precise and reliable. Scrutinizing relevant news releases, government publications, decades of trade data, and technical & white papers, Research dive deliver the required services to its clients well within the required timeframe. Its expertise is focused on examining niche markets, targeting its major driving factors, and spotting threatening hindrances. Complementarily, it also has a seamless collaboration with the major industry aficionado that further offers its research an edge.
Contact:
Mr. Abhishek Paliwal
Research Dive
30 Wall St. 8th Floor, New York NY 10005
(P) +91-(788)-802-9103 (India)
+1-(917)-444-1262 (US)
Toll Free: 1-888-961-4454
E-mail: [email protected] 
Website: https://www.researchdive.com
Blog: https://www.researchdive.com/blog/
LinkedIn: https://www.linkedin.com/company/research-dive/
Twitter: https://twitter.com/ResearchDive
Facebook: https://www.facebook.com/Research-Dive-1385542314927521
Logo: https://mma.prnewswire.com/media/997523/Research_Dive_Logo.jpg
SOURCE Research Dive