Gaillac: the Dialysis Center will open on June 8 in Piquerouge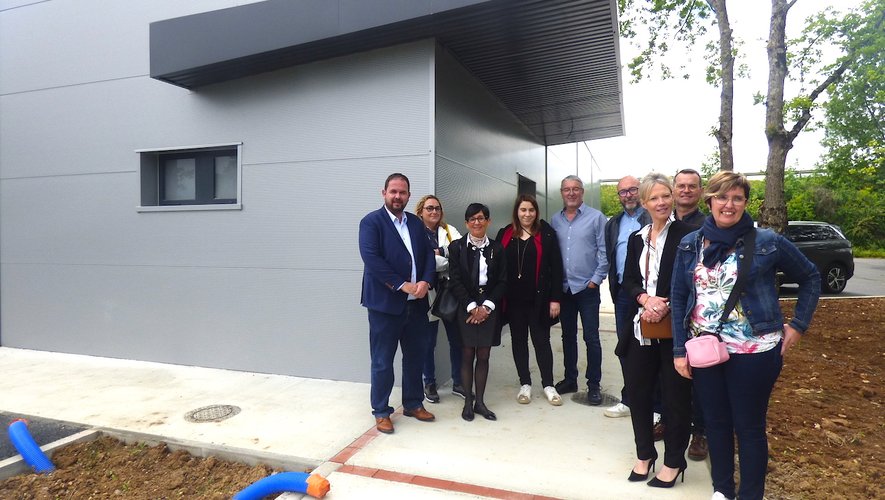 the essential
This opening marks the culmination of a project conceived a few years ago by the Clinique Claude-Bernard. It strengthens the network of dialysis centers in the Tarn.
The first patient will be dialyzed on June 8. The new Dialysis Center will open with a capacity of eight patients, but should experience a ramp-up within five years which would bring this capacity to forty-eight. It is the Claude Bernard clinic which is the promoter of the operation, for which Sylvain and Jean-Marc Laclau have invested 1.2 million € in a building built at the end of the Piquerouge area, in a quiet area overlooking on a grove. "This is a project that dates back ten years and which obtained the support and validation of the Regional Health Authority (ARS) three years ago" specifies Guillaume Burdin, director of the Claude- Bernard who points out that the dialysis center will eventually create fifteen to twenty jobs.
"Besides, we recruit nurses who have dialysis experience. The clinic can provide comprehensive training in Albi, including for self-employed nurses".
In the five stages of management of renal insufficiency, the Gaillac Dialysis Center will be able to assume that of "supplementation" for patients awaiting a renal transplant.
Currently, half of the eight patients who will be cared for in this center are treated three times a week in Albi and Lavaur. The opening in Gaillac will avoid these journeys and provide them with better living comfort. Currently, the six nephrologists at the Claude-Bernard clinic follow more than 300 patients with kidney failure, a disease in significant progression (6% according to Guillaume Burdin).
Live teledialysis with the Claude-Bernard clinic
The Piquerouge Dialysis Centre, covering 520 m2, has twelve dialysis stations and two isolation rooms for patients on catheters.
The nurses' control office, in a central position and largely glazed, offers a circular view of the entire care system. Two nephrologists will take turns there during the week to ensure permanence.
On Sunday, there will be no dialysis, it is the Claude-Bernard clinic which will provide emergency situations that day. After the opening of self-dialysis units in Lavaur, Lescure, Graulhet and Castres, the star network is reinforced around Claude-Bernard's "Heavy Center", which has all the options and "back-up stations" for the emergencies.
The Gaillac Dialysis Center will also have the possibility of live teledialysis with Claude-Bernard and, soon, "advanced consultations" with nephrologists. The final brushstrokes will be completed on June 7 when the Center receives its first patient.