Feedback from 153 Executives Across 92 Organizations from 37 Countries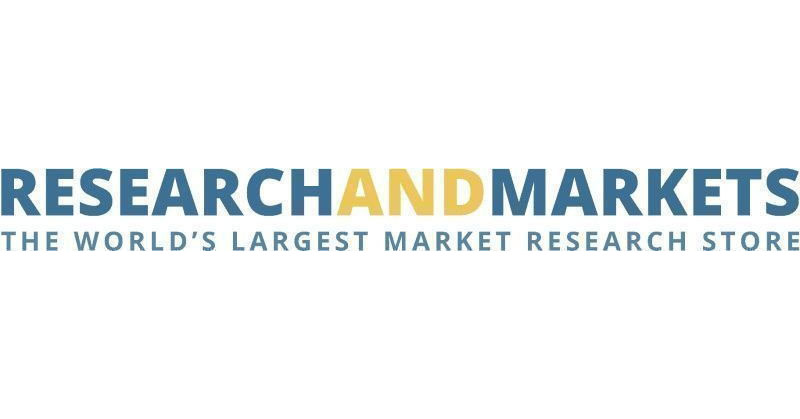 DUBLIN, May 12, 2023 /PRNewswire/ — The "A Practical Guide to MSL Performance Reviews: Designing a Fair Evaluation Framework for a Flexible Role" report has been added to ResearchAndMarkets.com's offering.
This study presents a review of current MSL performance metrics and offers 4 traditional and 1 consensus models to help executives establish best practices.
The study presents an assessment of current practices, feedback from 153 executives across 92 organizations from 37 countries. The analysis provides executives with the various models of MSL performance assessments based on products' lifecycles, as well as a "consensus" model.
A Practical Guide to MSL Performance Reviews is the newest (2023) and most extensive study to date that provides a framework for the MSL evaluation process. The research addresses what upper-level management, MSL managers and MSLs have struggled with for long – establishing appropriate practices to evaluate and value an MSL's work.
We find the issue mainly lies in the nature of the MSL function, a function that evolves with a product, from early phases to maturity. Whereas the set of activities of an MSL stays fairly the same throughout, they are applied to various degrees based on where the supported products are in their lifecycle.
So then, how best should the evaluation of the MSL role be handled? Should it follow one single path, with a similar focus across time, or should the evaluation follow distinct criteria based on what needs to be done in each phase of the product lifecycle? These are questions that the majority of Managers face year after year, with no real answers.
While we believe there should be somewhat of an overhaul to the traditional model, we conducted this study to identify the most common metrics and usual evaluation models used amongst medical affairs professionals surveyed through the research. And in the process, provide a performance metric assessment model that encompasses all findings.
The report findings are based on exchanges with 153 executives and MSLs representing 92 companies located in 37 countries.
This study provides an analysis on (refer to table of content tab for more details):
The current MSL career landscape and future expectations
Medical Science Liaisons Activity Profiles
Typical key industry metrics used to evaluate MSLs
Ins-and-outs of MSL performance reviews
MSL performance assessment models – 4 approaches and the consensus framework
In addition to this report, the publisher conducted a review of thought leader engagement methods, typical profiles targeted throughout a products' lifecycle, stakeholders and many more critical metrics to assist in the development of a grounded strategy
Key Topics Covered:
Foreword
Study Highlights
Research Methodology
Respondents' Profiles
Working Environments
Professional Backgrounds
Profiled Companies
The Medical Liaison Function Landscape
Status of Team Deployment
Future Expectations
Medical Science Liaison's Activity Profile
Typical Activities – Pre-launch
Typical Activities – Post-launch
MSLs' Involvement During a Product Lifecycle
KOL Interactions Focus
Key Industry Metrics
Number of Thought Leader Relationships
Frequency of Interactions
Length of In-Person Visits
In-Person Interactions Shifting to Virtual Meetings
MSL Performance Reviews
Common Pitfalls
Frequency of Reviews
Reviewing Performance Reviews
Preferred Flow Patterns of MSL Performance Evaluations
Key Performance Evaluation Criteria
MSL Performance Assessment Models
The "One-Phase" Approach
The "Two-Phase" Approach
The "Three-Phase" Approach
The "Four-Phase" Approach
Assessment of Selected Evaluation Criteria
The Educator Evaluation Comparison
Factors Influencing KOL Relationships
A "Consensus" Roadmap for MSL Performance Reviews
For more information about this report visit https://www.researchandmarkets.com/r/v7x38w
About ResearchAndMarkets.com
ResearchAndMarkets.com is the world's leading source for international market research reports and market data. We provide you with the latest data on international and regional markets, key industries, the top companies, new products and the latest trends.
Media Contact:
Research and Markets
Laura Wood, Senior Manager
[email protected]
For E.S.T Office Hours Call +1-917-300-0470
For U.S./CAN Toll Free Call +1-800-526-8630
For GMT Office Hours Call +353-1-416-8900
U.S. Fax: 646-607-1907
Fax (outside U.S.): +353-1-481-1716
Logo – https://mma.prnewswire.com/media/539438/Research_and_Markets_Logo.jpg
SOURCE Research and Markets