Deprived of her daughter who remained with her father in Germany, she is fighting to regain custody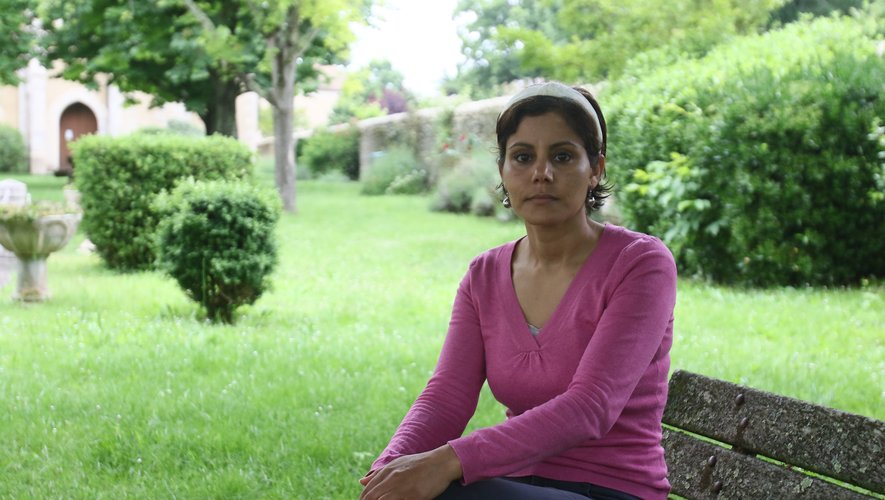 the essential
Temporarily installed with her parents in the Gers, Najat El Houssni is leading a legal battle to try to recover custody of her young daughter, currently with her father in Germany. She accuses her ex-boyfriend of "kidnapping".
It was initially just a vacation, but she never came back. Since the beginning of the year, Najat El Houssni has been desperately awaiting the return of her 10-year-old daughter, who has stayed with her father in Germany.
Najat El Houssni has been separated for six years now from her ex-companion Hans*, a German engineer employed at the Ministry of the Armed Forces, with whom she had two daughters and lived in Strasbourg. The eldest, aged 14, had made the choice after the separation to go live with her father in Koblenz. The youngest, who will be called Léa, on the other hand, remained with her mother, who obtained official custody following a judgment by the Strasbourg court in 2021.
"Slightly far-fetched explanations"
After leaving Strasbourg for Senlis (Oise) as part of his military duties, Najat started a new life. She remarried in 2022 and then left to live in Tahiti with her youngest daughter and her new husband, transferred to the Pacific archipelago. Schooled in Papeete since August 2022, Léa was to find her father on December 12 to spend the end-of-year holidays in Germany, her return to school being scheduled for January 9, 2023. Hans, however, decided otherwise.
On January 2, 2023, the scheduled day of reunion with her daughter, Najat received an email from her ex-companion telling her that Léa would stay with him in Germany. "I read somewhat eccentric explanations that my daughter is not well psychologically and physically, that she was abused, while I have testimonies that prove the opposite and that she has been living with me for 10 years. ", testifies Najat, while reproaching Hans for having set his daughter against her.
"I don't live anymore, I survive"
Determined to regain custody of Léa, Najat initially approached the association Enfants Otages, created by parents whose children were born from a Franco-German union. On the advice of her lawyer, she then applied for a return under the Hague Convention, sent on January 30 to the Federal Ministry of Justice in Germany. A hearing was held on April 19 at the Koblenz court, which ended up delivering its verdict on April 26, rejecting the request for return. A crushing blow for Léa's mother, who has been deprived of news of her daughter since April 22. "I no longer trust justice. I have the impression that Germany is going to keep my daughter and that I will never see my children again, that's the feeling I have," he laments. She. Najat also denounces the bias of the Jugendamt, the German public administration responsible for social assistance, youth protection and family assistance, during the hearing on April 19.
Temporarily installed with her parents in Pouy-Roquelaure, in the Gers, Najat El Houssni has today put her private life on hold to continue her legal fight. After appealing the decision of the Koblenz court, she chose to publicize her case and write a letter to the European deputy of the Renaissance group Nathalie Loiseau, in which she accuses her ex-companion of "kidnapping". "When we are desperate, we look for help everywhere. I want to see my children again. Since January, I no longer live, I am surviving," she concludes.
The name has been changed