Dasa Expands Its Capabilities with SOPHiA GENETICS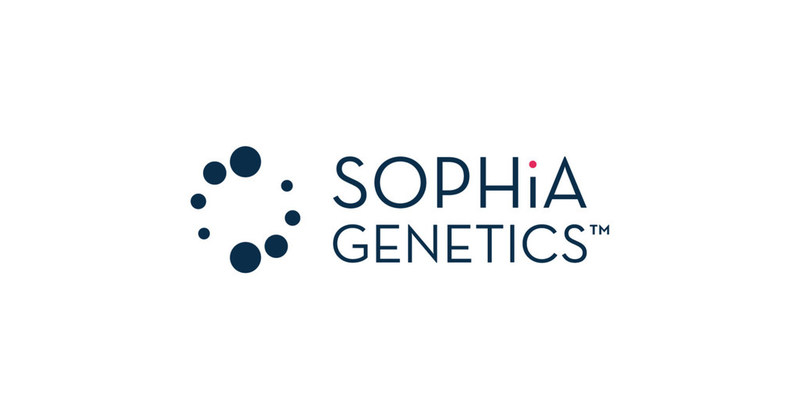 In just one year of using SOPHiA DDM™ HRD, Dasa reaches 2,000 samples analyzed
BOSTON and LAUSANNE, Switzerland, May 8, 2023 /PRNewswire/ — SOPHiA GENETICS (Nasdaq: SOPH), a cloud-native software company and the leader in data-driven medicine, celebrates today with longstanding partner, Dasa, the largest integrated healthcare network in Brazil, as it reaches a milestone of 2,000 samples analyzed for HRD status. This milestone comes just one year after implementing the SOPHiA DDM™ Homologous Recombination Deficiency (HRD) Solution.
Renowned in Brazil and abroad, Dasa serves more than 20 million patients per year – including approximately 10% of the Brazilian population. 
"With such a large regional network, we needed a partner like SOPHiA GENETICS to help improve our workflow efficiency and help us implement HRD testing," said Ana Gabriela de Oliveira, Sr. Business Unit Manager, Dasa. "The decentralized approach of SOPHiA GENETICS has enabled us not only to implement new testing, but to increase our scalability and output. In addition, the powerful analytics of the SOPHiA DDM™ platform has helped us to maximize genomic insights from tested profiles and advance our research capabilities."
Today's achievement has been nearly a decade in the making. In 2016 Dasa chose SOPHiA GENETICS to build the original workflow for its genomics lab. The partnership progressed in 2020 when Dasa implemented SOPHiA DDM™ Radiomics and Trial Match solutions to create the first multimodal approach in the region.
In 2021, the companies once again expanded their partnership when Dasa and SOPHiA GENETICS collaborated to offer the first decentralized HRD (Homologous recombination deficiency) analytics solution in Latin America. Dasa then implemented the SOPHiA DDM™ Homologous Recombination Deficiency (HRD) Solution in March 2022.
"Dasa's milestone of 2,000 samples tested in just one year is a true testament to the value of the functionality of the SOPHiA DDM™ HRD Solution," said Ken Freedman, Chief Revenue Officer, SOPHiA GENETICS. "Reaching such a milestone demonstrates the success of our expanding partnership and the value our platform can provide to our partners, as well as the value that they provide by helping to democratize data-driven medicine for all as we continue to scale."
To learn more about the SOPHiA DDM™ HRD solution, visit the SOPHiA GENETICS HRD page.
For more information on SOPHiA GENETICS, visit SOPHiAGENETICS.COM, or connect on Twitter, LinkedIn, Facebook, and Instagram. 
About SOPHiA GENETICS
SOPHiA GENETICS (Nasdaq: SOPH) is a software company dedicated to establishing the practice of data-driven medicine as the standard of care and for life sciences research. It is the creator of the SOPHiA DDM™ Platform, a cloud-native platform capable of analyzing data and generating insights from complex multimodal data sets and different diagnostic modalities. The SOPHiA DDM™ Platform and related solutions, products and services are currently used by a broad network of hospital, laboratory, and biopharma institutions globally. For more information, visit SOPHiAGENETICS.COM, or connect on Twitter, LinkedIn, Facebook, and Instagram. Where others see data, we see answers. 
SOPHiA GENETICS products are for Research Use Only and not for use in diagnostic procedures unless specified otherwise. SOPHiA DDM ™ Radiomics is a technology and concept in development and may not be available for sale. The information in this press release is about products that may or may not be available in different countries and, if applicable, may or may not have received approval or market clearance by a governmental regulatory body for different indications for use. Please contact [email protected] to obtain the appropriate product information for your country of residence.
SOPHiA GENETICS Forward-Looking Statements:
This press release contains statements that constitute forward-looking statements. All statements other than statements of historical facts contained in this press release, including statements regarding our future results of operations and financial position, business strategy, products, and technology, as well as plans and objectives of management for future operations, are forward-looking statements. Forward-looking statements are based on our management's beliefs and assumptions and on information currently available to our management. Such statements are subject to risks and uncertainties, and actual results may differ materially from those expressed or implied in the forward-looking statements due to various factors, including those described in our filings with the U.S. Securities and Exchange Commission. No assurance can be given that such future results will be achieved. Such forward-looking statements contained in this press release speak only as of the date hereof. We expressly disclaim any obligation or undertaking to update these forward-looking statements contained in this press release to reflect any change in our expectations or any change in events, conditions, or circumstances on which such statements are based, unless required to do so by applicable law. No representations or warranties (expressed or implied) are made about the accuracy of any such forward-looking statements.
SOURCE SOPHiA GENETICS