Covid-19: the government publishes the decree authorizing the return of non-vaccinated caregivers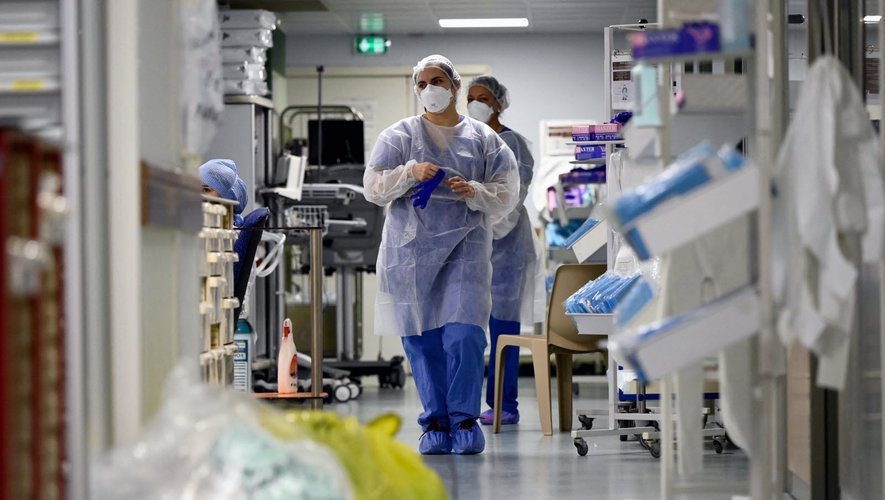 the essential
The decree allowing the return to work of caregivers not vaccinated against Covid-19 was published on the night of Saturday May 13 to Sunday May 14, 2023. The Minister of Health François Braun had announced their imminent reinstatement at the beginning of the month.
The government published, this Sunday, May 14, at Official newspaper the decree allowing the return to their post of caregivers who have not been vaccinated against Covid, suspended from their duties since August 2021. The decree thus lifts the vaccination obligation for caregivers and therefore authorizes their return.
A decision more than expected since the announcement, at the beginning of the month, of the Minister of Health François Braun to soon reinstate these caregivers, after the High Authority for Health (HAS) gave a favorable opinion at the end of March.
The conditions of this return provide in particular that the suspended person be reinstated in the same post or an "equivalent" post." ; criteria defined by the government in a ministerial instruction issued two weeks ago, to give hospitals and other healthcare establishments time to prepare. The government still retains the possibility of suspending the non-vaccinated again if the pandemic starts again, by a new decree.
20,000 to 40,000 people concerned
If the exclusion of non-vaccinated caregivers has inflamed social networks, their number is quite small. Estimates range from a few thousand to "from 20 to 40,000 people"according to Elsa Ruillère, a leader of groups of caregivers refusing the vaccine who became elected CGT Health.
And even if this measure concerns only a minority, the adoption by the National Assembly of this bill on May 4th caused a large reaction; including at the top of the state. "Conspiracy prevailed over science", lamented after the first vote the Minister of Health François Braun, opposing a text which, according to him, would "weaken our capacity to respond" to the Covid and which sent a "regrettable message".
Read also :
End of the anti-Covid vaccination obligation for caregivers: doctors' organizations denounce an "irresponsible" decision
In total, the obligation to be vaccinated was requested from 2.7 million people.