Covid-19: China faces a brutal epidemic recovery… in the total indifference of the authorities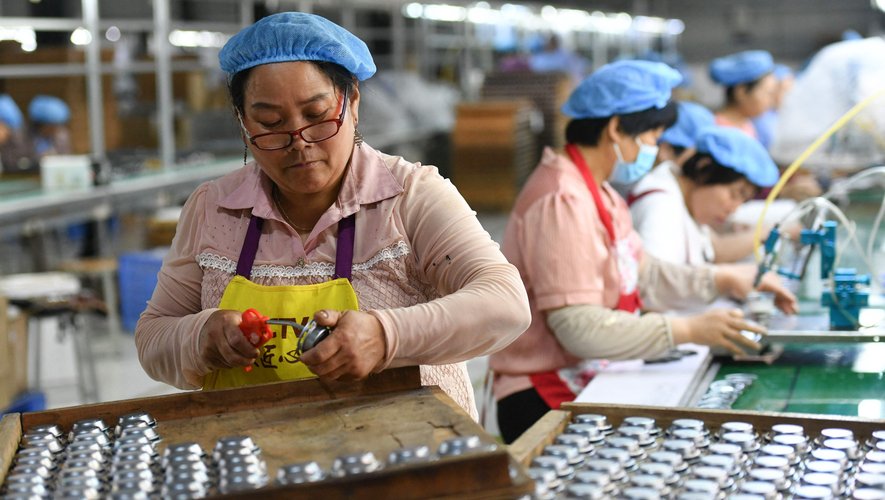 the essential
China is currently facing a particularly significant epidemiological rebound. Nearly 40 million Chinese are infected with the virus each week and this figure could rise by the end of June.
Millions of people infected every day and a health situation that continues to deteriorate… Six months after the lifting of draconian restrictive measures, China is facing a particularly brutal epidemiological rebound in Covid-19 contaminations on his floor. On site, Dr. Zhong Nanshan – a Chinese doctor – estimated last Monday, May 29, during a press conference, that the country recorded approximately 40 million new SARS-CoV-2 infections in just one week.
ud83cudde8ud83cuddf3 6 months after the end of #ZeroCovid and a particularly strong first wave, the #China faces an epidemic resumption of #Covid"carried" by subvariants #Omicron.

For the authorities, there is no question of reintroducing restrictions.

1/4 https://t.co/7EM9Ed0bZr

— Nicolas Berrod (@nicolasberrod) May 28, 2023
The researcher also said that this figure could rise to 65 million new contaminations per week by the end of June. If not after the lifting of the restrictive measures in December 2022 – China then recorded 85 million new cases of Covid-19 each week – the country has never experienced such an outbreak.
No restrictive measures
This epidemiological rebound had been detected since last April… but for the authorities, there was no question of returning to containment or isolation measures. The Chinese executive refuses to return to its "Zero Covid" policy and indeed wishes to restore its economy: China's GDP had grown by only 3% in 2022, while forecasters were betting on an increase of 5, 5% of GDP over the same year. Such a small increase had not been seen in decades in China.
In their speech, the Chinese authorities therefore display a speech which is intended to be "reassuring": Dali Yang, professor of political science at the University of Chicago, thus affirms that the political leaders have "tried to reassure the public, by saying that the symptoms were relatively mild. From now on, masks are no longer compulsory and it is no longer necessary to present a negative PCR test to re-enter the country. However, many health professionals point to this overflowing optimism: the regime "is trying to minimize the seriousness of this new wave", denounces Professor Yanzhong Huang, head of health at the American think tank. Council on Foreign Relationsin the columns of Time Magazine.
Since the start of the pandemic, China has officially recognized only 121,000 Covid-related deaths. International experts claim that the latter would in fact be ten times more numerous.