Couserans hospital center: as summer approaches, the unions raise the alert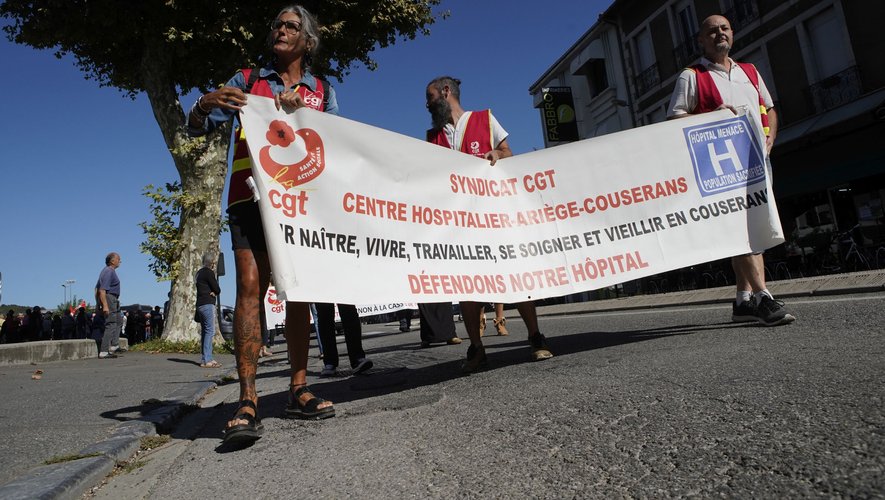 the essential
As summer approaches, the unions are once again alerting to the situation at the Ariège Couserans Hospital Center. A demonstration is announced for Tuesday, June 27, in Saint-Girons.
The summers follow one another and are sometimes a little too similar. In 2022, the summer period had been marked by strong tensions on the emergencies of the Couserans hospital center (CHAC), which had resulted in several sequences of partial closure, sometimes prolonged. A year later, the hospital has been filtering access to the emergency room again since Wednesday June 21, and asks users to go through the 15th again this morning, as well as Tuesday June 27 from 9 a.m. to 9 p.m.
It is precisely this day that was chosen by the unions, CGT in the lead, for a large departmental demonstration on the theme of "Health in danger in Ariège", which will leave at 5 p.m. from the parking lot of the swimming pool in Saint-Girons. . And the arguments do not change: repeated closures of emergencies, therefore, but also of maternity – ten days in May – accompanied by bed cuts in most departments: medicine, surgery, intensive care, short stay geriatrics, neurological rehabilitation…
Threat to psychiatry
"The novelty is psychiatry, for which it will be very complicated this summer with the closure of an admission unit and a reduction in the airfoil on consultations and extra-hospital", still alerts Yan Cougoureux for the CGT of the CHAC.
A new director of human resources will take office in early July and a new director is about to be appointed, with a view to taking office in September after a first contact with the establishment this summer.
Will this be enough to raise the bar? "A priori, we will remain on groupings of activities and functional directions, always with the notion of pivotal hospital, fears Yan Cougeoureux. But we don't want to prejudge what this gentleman will do. We'll see."