Comprehensive Guide Chlamydia Disease Market: Navigating Drug Insights, Clinical Viewpoints, & Regulatory Compliance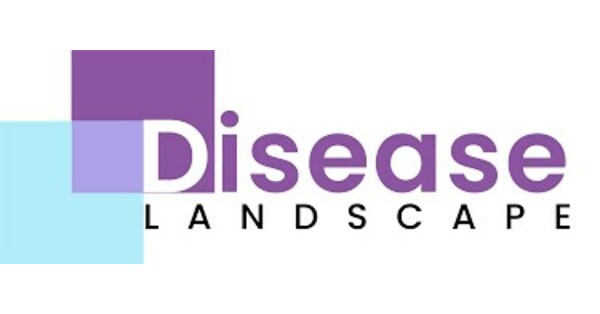 LONDON, Sept. 21, 2023 /PRNewswire/ — Chlamydia Disease is one of the most prevalence sexually transmitted infections. As per a data released by NIH, nearly 4 million cases are registered ever year in US alone. Although it can affect both males and females, irrespective of their age groups, but young women are highly susceptible to this STI. Epidemiology study suggests that unhealthy sexual practices expose nearly 25-30% of individuals to this infection.
Chlamydia Disease, a devastating STI affects a significant portion of the global population. It is known to be caused by the bacterium Chlamydia trachomatis. It is worth noting that many people affected with this ailment do not experience noticeable symptoms until it reaches the final stage. This has made the diagnosis and overall management of this disease a challenging task of healthcare providers. Disease Landscape Insights has been providing healthcare consulting services to the concerned organizations with an aim to help them gain better disease insights so that they can formulate effective treatment, prevention, and diagnostic solutions.
Chlamydia Disease Overview- Characteristics and Symptoms-
In initial stage, chlamydia does not manifest noticeable symptoms, making its diagnosis extremely complicated. But with time chlamydia symptoms begins to appear. These symptoms may vary from person to person. Chlamydia symptoms in women may include genital discharge, painful urination, abdominal pain, and abnormal bleeding. While chlamydia symptoms in men involve penile discharge and painful urination, with the possibility of developing epididymitis. Unprotected sex is the primary reason triggered this STI. It is also worth noting that receptive anal intercourse in lead to the onset of chlamydia in the rectum.  Newborns can also be affected with this ailment. Chlamydia in babies is transmitted during childbirth.
Price and Market Access
Diagnostic and Treatment Landscape-
The increasing disease burden has created a need for effective diagnostic and treatment solutions. But most of the Chlamydia patients are asymptomatic which in turn leads to late diagnosis. In order to ensure lesser chlamydia complications, Reliable diagnostic techniques and effectives treatment methods play indispensable role in reducing the degree of severity in patients.
Antigen tests, cell culture tests, routine screening, Nucleic Acid Amplification Tests (NAATs), and symptom based physical or biological examinations are generally conducted to determine the presence of Chlamydia infection.
Learn More About the FDA NDA & BLA Approval (NME) Drugs for Chlamydia Disease @
https://www.diseaselandscape.com/requestsample/postid/76
Delving into the chlamydia treatment vertical, as of now there is no specific medication that can treat this ailment. Healthcare professionals prescribe antibiotics like azithromycin and doxycycline to alleviate the symptoms and destroy the disease-causing pathogen.
DLI has been a strong support for the associated players when it comes to the development and launch of advanced treatment and diagnostic entities. By leveraging the healthcare consulting services of DLI, players can easily conduct clinical trial feasibility analysis for their potential products. Apart from that, they also get an extensive overview of the pricing and market access scenario which in turn enables them to project the performance of their products in the industry.
DLI also offers pharma consulting services which encompasses of activities and strategies aimed at ensuring the success of a pharmaceutical products in the industry. A wide range of drugs are being developed to alleviate the symptoms of Chlamydia. But launching these products involve numerous legal, business based, and ethical considerations. Players can get the required assistance from DLI before launching their products. They can opt for product development services, new product launch services, product portfolio analysis, and regulatory consulting services exclusively offered by this healthcare consultant.
It is also worth noting that efforts to develop vaccines for chlamydia prevention is also underway. Researchers and pharma organizations are conducting rigorous R&D activities with some of them relying on DLI's deep dive healthcare expertise. DLI assists these players with clinical trial management, product pipeline analysis, and post launch services pertaining to their potential chlamydia vaccines.
Discover More About Pricing and Reimbursement, Epidemiology Study, and Healthcare @
https://www.diseaselandscape.com/downloadsample/postid/76 
How behavioural changes can prevent this dreadful STI?
Chlamydia once contracted can lead to severe health complications, thereby impacting the quality of life. It might lead to fatal reproductive health issues like ectopic pregnancy, especially in women. Due to its complicated nature, medical experts are yet to find a definitive cure for it. But as the saying goes that 'prevention is better than cure,' this disease can also be prevented by making simple behavioural changes.
Being a sexually transmitted ailment, it is important for individuals to practice safe sex with their partners. Limiting sexual partners, usage of protections like condoms, and opting for regular screening, are the key practices to reduces the chances of contracting this infection. In case of any symptoms, individuals should immediately get medical help before it gets too late. It is also important to spread awareness about STDs and STIs so as to reduce the stigma around them.
Unlock the Benefits Today! Get Started Now and Elevate Your Experience @
https://www.diseaselandscape.com/checkout?report_id=76
Final Words-
Chlamydia is a commonly occurring sexually transmitted infection. It can affect both men and women across all age groups, although younger women can easily fell prey to this silent infection. This disease, in goes unnoticed and untreated by result in severe consequences. It is quite challenging for medical professionals to instantly detect this infection due to its asymptomatic trait. Most of its symptoms simulate other non-infectious ailments. Therefore, a combination of tests is required to be performed before coming to a conclusion. Apart from that, there is no specific treatment for this ailment. Antibiotics like azithromycin are generally prescribed to alleviate the symptoms. Medical researchers and pharma firms are working rigorously to develop effective treatment, diagnostic, and preventive solutions for this ailment.
DiseaseLandscape Insights is playing a pivotal role in guiding healthcare providers, researchers, and policymakers through the complex domain of the chlamydia disease vertical. These insights are derived from comprehensive data analysis and research, provide valuable information on the prevalence, trends, and risk factors associated with chlamydia infections. By understanding the evolving epidemiological patterns and demographic characteristics of affected populations, players can develop innovative diagnostics, treatments, and preventive measures, driving progress in the field. In other words, DLI has been a strong support for the players in their endeavours to make evidence-based decisions, enhance patient outcomes, and work collectively towards reducing the chlamydia disease burden.
Search more about Infectious Diseases 
Related Reports: 
Global Landscape of Lung Cancer Services: Insights and Trends
Monkeypox Unveiled: Symptoms, Transmission, and Preventive Measures
Pneumonia Demystified: Symptoms, Causes, and Prevention Strategies
Understanding Lupus: Navigating the Complex Autoimmune Disorder
Comprehensive Guide to Ringworm: Symptoms, Causes, and Effective Treatment
Comprehensive Guide to Diverticulitis: Symptoms, Causes, and Solutions
Regulatory Insights, Disease Landscape, and Market Access Expertise are some of the areas we help you grasp when it comes to strategic Diabetes Disease consulting.
With specialized market entrance techniques, find solutions to HPV disease. Advice on clinical trials and FDA/EMA insights. Investigate now!
Learn about specialized approaches to market access, pricing, and reimbursement for Pancreatic Cancer Disease. Become knowledgeable about clinical trials and market research. Transform your company right away.
Get market insights on Anemia Disease, including KOLs, the FDA, epidemiology, price reimbursement, and more. Your reliable resource for information about anemia. Investigate now!
Symptoms, prevention, and market research on the Chlamydia Disease. Follow updates from the FDA and EMA, epidemiology research, and market entrance strategies.
the Ovarian Cancer Disease market using our tried-and-true tactic. Learn to identify your product's important opinion leaders, to negotiate the regulatory process, and to set a fair pricing.
Navigating Solid Tumor Diseases: Insights and Consulting Services
Demodex Blepharitis: Unveiling Insights and Consulting Services
Unveiling Hope: Navigating Duchenne Muscular Dystrophy (DMD)
Unlocking Relief: Effective Psoriasis Disease Management Strategies
Revolutionizing Parkinson's Disease Care: Global Insights and Innovations
Unlocking the Latest Breakthroughs in Alzheimer's Disease Research: Hope on the Horizon
Rising Against the Odds: Global Insights into Multiple System Atrophy (MSA) Disease
About Disease Landscape: 
Disease Landscape, a pioneering company specializing in Disease Intelligence, Pricing, and Market Access. Utilizing the power of data analytics, Disease Landscape Insights is dedicated to healthcare sector with invaluable, finely crafted insights and recommendations regarding global pricing and market access strategies. As a specialized firm, we are committed to delivering unparalleled insights into pricing and market access, custom-tailored to the healthcare and pharmaceutical industries. Our data-driven solutions and cutting-edge technology position us as your trustworthy partner, offering swift, adaptable, and evidence-based alternatives to traditional market access and pricing research methods.  
Our core competencies encompass Market Research Services, Consulting Services, Global Pricing and Market Access, Epidemiology Studies, as well as Product Portfolio and Pipeline Services. Our expertise lies in furnishing comprehensive data intelligence throughout every phase of drug and device research.  
Contact Us:  
Disease Landscape Insights LLP 
6th Floor, Sr No.207, Office A H 6070 Phase 1 
Solitaire Business Hub, Viman Nagar 
Pune, Maharashtra, 411014 
Email: [email protected]   
Email: [email protected] 
Blog: https://www.diseaselandscape.com/blogs 
Case Study: https://www.diseaselandscape.com/casestudies  
Pharma consulting Services 
Follow Us: LinkedIn | Twitter | Facebook
Logo: https://mma.prnewswire.com/media/2217060/Disease_Landscape_Insights_Logo.jpg
SOURCE Disease Landscape Insights