Clinical Project Manager (CPM) Beginner Training Course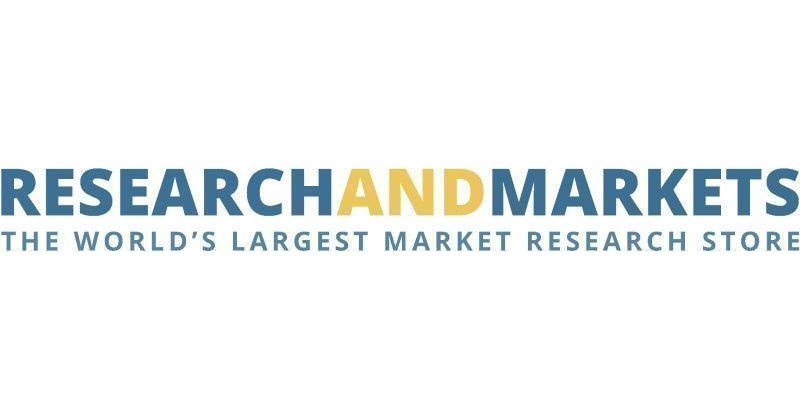 DUBLIN, May 19, 2023 /PRNewswire/ — The "Clinical Project Manager (CPM) Beginner" training has been added to ResearchAndMarkets.com's offering.
If you are looking to enter the field of clinical research, this CPD-accredited is for you. It will provide you with a comprehensive insight into trial objectives and create an effective project plan. Considerable attention is given to the critical stages of planning, setting up a clinical trial, and setting clear and realistic milestones.
This course examines key trial stages and guides you along with the key activities you will need to carry out at each stage. You'll have hands-on practice using project management tools that you would use in the role as well as learning vital techniques for effective project management. All your interactive learning will be within the context of the regulations and rules governing clinical trials with activities being based on real case studies and scenarios.
As a CPM you'll require:
A BSc. degree in Life Sciences, Public Health or another related discipline
A background in clinical trial development at a Contract Research Organisation (CRO), pharmaceutical company or another medical environment
Previous role in clinical trials, e.g. clinical research associate (CRA), senior clinical project assistant (CPA) or associate clinical project manager (ACPM)
Demonstrated ability to plan, organise and manage resources to bring to successfully completion of specific study or project goals
An ability to contribute to solutions affecting cross-functional matrix teams
What will be covered in this course?
This module will look at:
What is a clinical trial project?
What is clinical trial management?
What are the objectives and scope of a clinical trial?
How to develop a clinical trial plan
How to effectively plan, set up and manage a clinical trial
How to manage budgeting and financing of a clinical trial
What clinical trial project management tools to employ
Useful clinical project management techniques
How to communicate with stakeholders
You will also be guided through some real-life practical training that you will experience on the job.
Scenario-based training
Review the life cycle of a marketed drug
Group workshops
Review and practical use of clinical trial plan templates
Video: A Day in the Life of a Clinical Project Manager
This course is conducted 2 days a week for 3hrs each day and will run for 3 weeks.
The CPM Online course days in September are;
Week 1 – 9th and 10th September
Week 2 – 16th and 17th September
Week 3 – 23rd and 24th September
Who Should Attend:
If you are a Clinical Research Associate who is transitioning into your first project management role, or an Associate CPM who has been promoted; this modular training is specifically designed for you.
You may be a CPM going from a CRO to a pharmaceutical CPM role, or a regional Clinical Trial Manager who is transitioning to a global CPM. This is an excellent starter course, that will equip you with the skills to conduct your role to manage the budgets, milestones, timelines, and quality of the clinical trials that you lead.
Speakers:
Dr. Lia Hunter
Founder and Director
CGX Training and Clinnovate Ltd
With a BSc in Chemistry, PhD in Organic Chemistry and a Postdoctoral Research Fellowship at the Institute of Biotechnology at Cambridge University, Dr Lia Hunter's career has spanned 30 years in clinical research. Founder and Director of both CGX Training and Clinnovate Ltd, Dr Hunter has worked for and with world-renowned pharmaceutical organisations, including Pfizer, Biogen, Takeda and AbbVie.
Donna-Marie Donalds
QC Monitoring Solutions
Donna-Marie Donalds' career has spanned more than 20 years. Starting as a CRA for the Thrombosis Research Institute in 2001, she has since worked with the likes of Johnson & Johnson, Covance and Sanofi-Aventis. She is currently the Managing Director of QC Monitoring Solutions while freelancing as a clinical research consultant. Donna-Marie is also Head of Training and the innovative course creator at CGX Training.
For more information about this training visit https://www.researchandmarkets.com/r/7y74ec
About ResearchAndMarkets.com
ResearchAndMarkets.com is the world's leading source for international market research reports and market data. We provide you with the latest data on international and regional markets, key industries, the top companies, new products and the latest trends.
Media Contact:
Research and Markets
Laura Wood, Senior Manager
[email protected]
For E.S.T Office Hours Call +1-917-300-0470
For U.S./CAN Toll Free Call +1-800-526-8630
For GMT Office Hours Call +353-1-416-8900
U.S. Fax: 646-607-1907
Fax (outside U.S.): +353-1-481-1716
Logo: https://mma.prnewswire.com/media/539438/Research_and_Markets_Logo.jpg
SOURCE Research and Markets