China Emerges as a Powerhouse in the Care Management Solutions Market, Projected to Grow at an Astonishing 18.3% CAGR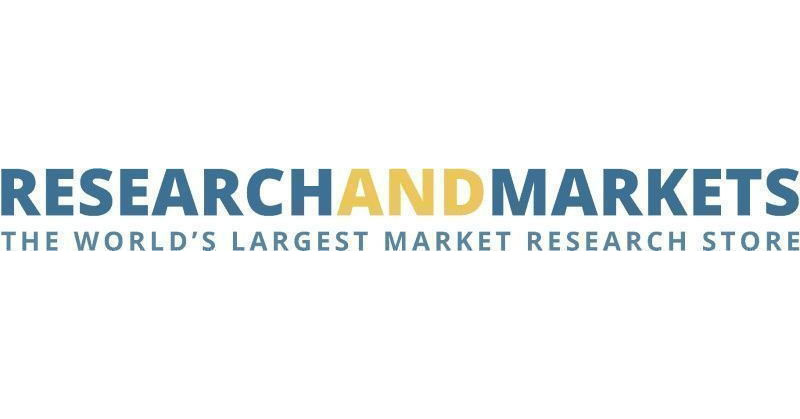 DUBLIN, Oct. 12, 2023 /PRNewswire/ — The "Care Management Solutions – Global Strategic Business Report" report has been added to  ResearchAndMarkets.com's offering.

The global care management solutions market, valued at $13.2 billion in 2022, is projected to grow to $36.7 billion by 2030, with a compound annual growth rate (CAGR) of 13.6% during the forecast period from 2022 to 2030.
The market analysis highlights key segments, including software and services, with software projected to experience a 14.2% CAGR and reach $28.5 billion by the end of the analysis period.
Market Trends and Opportunities
Software Growth: The software segment is forecasted to record a 14.2% CAGR, reaching

$28.5 billion

by 2030. Care management software solutions play a crucial role in healthcare organizations, enabling them to streamline operations and improve patient care.
Services Expansion: The services segment is estimated to grow at an 11.8% CAGR over the next eight years. Services include consulting, implementation, training, and ongoing support, making them essential for successful care management system deployment.
Regional Insights
U.S. Market: The care management solutions market in the U.S. is estimated at

$5.4 billion

in 2022.

China's

Growth:

China

, the world's second-largest economy, is forecast to reach a market size of

$2.2 billion

by 2030, with an impressive CAGR of 18.3% during 2022-2030.
Other Noteworthy Markets:

Japan

and

Canada

are expected to grow at 10.3% and 12.7%, respectively, over the 2022-2030 period. Within

Europe

,

Germany

is forecast to grow at approximately 15.6% CAGR.
Key Competitors
The care management solutions market includes 137 featured competitors. Some of the key players in the market include:
Athenahealth, Inc.
Allscripts Healthcare Solutions, Inc.
Appian Corporation
Best Practice Software Pty Limited
Azalea Health Innovations, Inc.
Arcadia io
Cardinality.ai
Care Innovations LLC
Aware Recovery Care
Cantata Health
CarePaths
CARECENTA, INC.
Amazing Charts, LLC
Aptean
Cardiology-Cloud
Economic Outlook
The global economic outlook is showing signs of improvement, with growth recovery expected in the near term. While various challenges persist, including geopolitical uncertainties and inflation concerns, countries and governments are adapting to weather these challenges.
New technologies such as AI, machine learning, cloud computing, and quantum technologies are expected to drive incremental growth and value to the global GDP in the coming years. The short-term economic landscape presents a mix of challenges and opportunities for both consumers and investors, with resilient and adaptable businesses poised to seize opportunities.
What`s New?
Special discussions on the global economic climate and market sentiment
Coverage on global competitiveness and key competitor percentage market shares
Market presence analysis across multiple geographies – Strong/Active/Niche/Trivial
Online interactive peer-to-peer collaborative bespoke updates
Access to digital archives and trademarked research platform
Complimentary updates for one year
Access to curated YouTube video transcripts of market sentiments shared by CEOs, domain experts and market influencers via interviews, podcasts, press statements and event keynotes
Key Topics Covered:
I. METHODOLOGY
II. EXECUTIVE SUMMARY
1. MARKET OVERVIEW
Impact of Covid-19 and a Looming Global Recession
Living with COVID-19: The New Normal
"Stagflation" & An Imminent Recession Are the Newest Challenges in the Series of Setbacks for the Global Market in 2022 & 2023
World Economic Growth Projections (Real GDP, Annual % Change) for the Years 2020, 2021, 2022 and 2023
Pandemic Expedites Healthcare Ecosystem's Evolution for Better Care & Cost Savings
Digital Healthcare Gains Spotlight Amid the Pandemic
Care Management Take Front Seat amid COVID-19 to Help Healthcare System Deal with Beast of Burden
How Care Management Platforms are Rethinking Population Healthcare?
Care Management Solutions – Global Key Competitors Percentage Market Share in 2022 (E)
Competitive Market Presence – Strong/Active/Niche/Trivial for Players Worldwide in 2022 (E)
Care Management Solutions: A Prelude
Inherent Benefits Drive Adoption
Outlook
Regional Landscape
Disease Management: Trending Segment of Care Management Solutions
Recent Market Activity
2. FOCUS ON SELECT PLAYERS
3. MARKET TRENDS & DRIVERS
Analytics-driven Care Management Solutions Help Deliver High-Value Healthcare
Global Healthcare Data Generated: 2014, 2020, and 2025 (in exabytes)
Cloud Solutions Accelerate Care Delivery
Micro-Solutions: Pivoting Care Management to Address Evolving Needs of Healthcare
Role of AI in Care Management Gets Bigger
Artificial Intelligence to Play a Crucial Role in Chronic Care Management
Growing Awareness over Benefits of Collaborative Care Provides the Launchpad for Increased Adoption of Care Management Solutions
Digital Health Investments Exhibit Solid Trajectory in Recent Years
Select Startups in Care Management Space
US Digital Health Funding in US$ Billion: 2011-2021
Top Funded Digital Health Categories (in US$ Million): 2021
Rapidly Aging World Population & COVID-19 Induced Re-Focus on Aging-In-Place to Drive Demand
Aging Population Steps-Up The Burden on Healthcare: Global Aging Population Statistics for the 65+ Age Group in Million by Geographic Region for the Years 2019, 2025, 2035 and 2050
Chronic Care Management Gains Significance amid Rising Prevalence of Chronic Diseases
Select Chronic Disease Stats:
Global Cancer Incidence: Number of New Cancer Cases in Million for the Years 2018, 2020, 2025, 2030, 2035 and 2040
World Diabetes and Population Statistics (2019, 2030 & 2045)
World Diabetes Prevalence: 2000-2019, 2030 and 2045
Chronic Disease Management and Associated High Costs: An Overview
Global Cost of Chronic Diseases (In US$ Billion) for the Years 2018 and 2030
Telehealth Seeks Role in Chronic Care Management
Growing Focus on Controlling Healthcare Expenditure to Propel Demand
Current & Required Healthcare Spending as % of GDP
World Healthcare Expenditure (In US$ Billion) for the Years 2017-2023
4. GLOBAL MARKET PERSPECTIVE
III. MARKET ANALYSIS
IV. COMPETITION
For more information about this report visit https://www.researchandmarkets.com/r/5swzux
About ResearchAndMarkets.com
ResearchAndMarkets.com is the world's leading source for international market research reports and market data. We provide you with the latest data on international and regional markets, key industries, the top companies, new products and the latest trends.
Media Contact:
Research and Markets
Laura Wood, Senior Manager
[email protected]
 
For E.S.T Office Hours Call +1-917-300-0470
For U.S./CAN Toll Free Call +1-800-526-8630
For GMT Office Hours Call +353-1-416-8900
 
U.S. Fax: 646-607-1907
Fax (outside U.S.): +353-1-481-1716
Logo: https://mma.prnewswire.com/media/539438/Research_and_Markets_Logo.jpg
SOURCE Research and Markets