Caregiver suspended in Castres: "The injury does not disappear with my reintegration"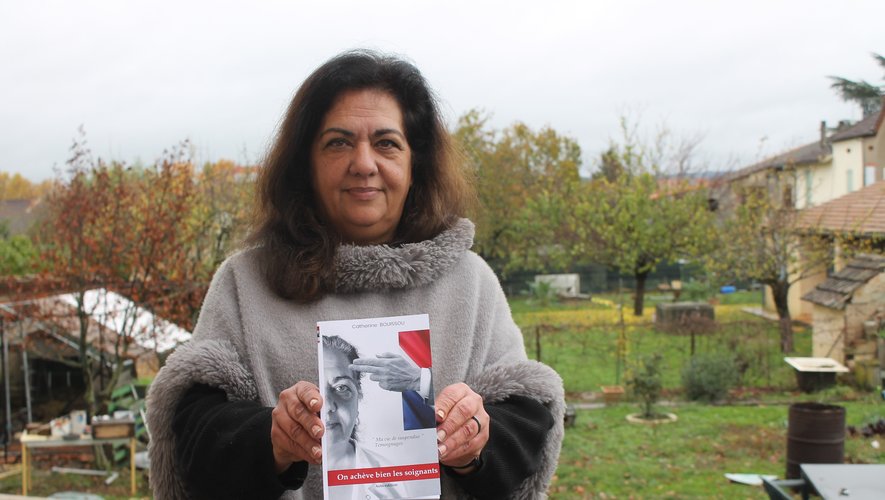 the essential
Suspended for having chosen not to be vaccinated against Covid, Catherine Bouissou, nurse coordinator returns to Castres hospital on Monday. Between relief and bitterness, she recounts her long fight, which she had described in particular in a book, released at the end of 2022.
What feedback have you had since the release of your book? We finish well the caregivers?
Many people were surprised at how violent the suspension of caregivers was and how much financial and social misery we were put in. Most people did not realize the height of the punishment. I received many messages from suspended people who told me that the book represented their daily life well.
Have you been consulted by elected officials?
Yes, I met Mr. Cabrolier and Mrs. Auzanot (Tarn and Vaucluse, RN) who assured me of their support. I supported MP Jean-Victor Castor's bill and was invited to the National Assembly with 18 other suspended caregivers, after presenting our remarks for their commission. I also spent in December on the set of Pascal Praud's show on Cnews which earned me tons of testimonials and calls. I have the feeling that since then, our word has been listened to, if only on the issue of labor law and the consequences of such an unprecedented sanction. I feel like I've been erased from society for almost 600 days.
For my colleagues and my patients it makes no difference: I go back to work at the hospital to treat, not to proselytize
What about your situation?
On Wednesday, I met the directors of care at the hospital, and in the wake of occupational medicine. I resume my work on Monday, in the same department.
How do you feel about this return?
I feel like a part of myself has come back, I feel a little more complete. But I find that the recovery is as violent as the suspension, it's very fast. I met colleagues on my way to the hospital, who were delighted to see me again, moreover we did not talk about the reason for the suspension, but I was also informed that health professionals from the hospital weren't necessarily very happy that I was coming back to work.
You've been fighting since your suspension in September 2021, but you don't seem relieved to resume…
The relief, I don't really have it because we are reinstated by the decree. We were suspended by law and I wish to be reinstated by law. If tomorrow the government decides for one reason or another that we must be vaccinated again from Covid, we will be suspended again. I am waiting for the Senate's response so that the law can be passed. The hurt caused by the government remains and does not go away with my reinstatement. I go back to work without a car, without money, my house (in Saint-Paul-Cap-de-Joux) is emptied of most of its furniture, I am hosted by my children and friends. I was helped by the Syndicat Liberté Santé, by the association Antigone in the Tarn.
Are you apprehensive about returning to work?
No. For my colleagues and my patients it makes no difference: I go back to work in the hospital to treat, not to proselytize.