Care, assistance and home support: 20 vacancies in Tarn-et-Garonne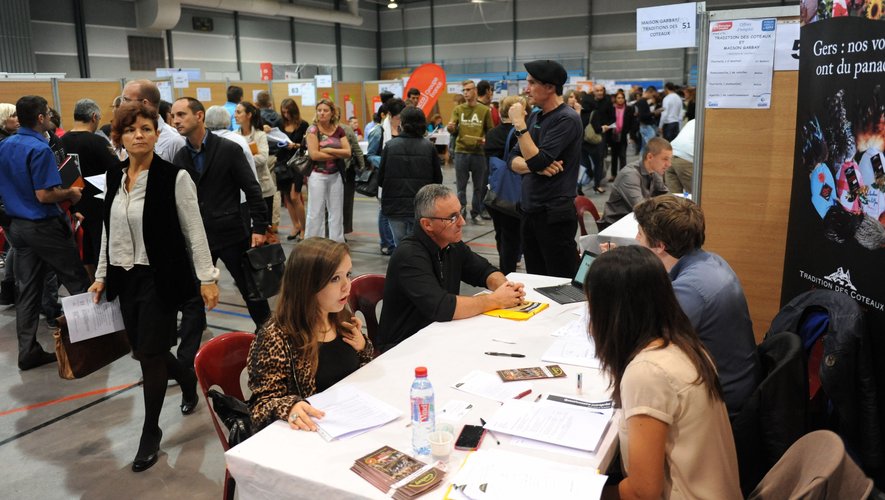 the essential
The home help and care association (Apas 82) is organizing a trades forum this Saturday, May 13, in Castelsarrasin. Nurses, nursing aides or home helpers, in particular, are sorely lacking.
Saturday May 13, from 9 a.m. to 12:30 p.m., the association for home help and care (Apas 82) is organizing the third edition of the trades forum*. During this morning open to all, about twenty positions will be filled in the medical and paramedical sectors. Nurses, caregivers, home helps: Apas 82 is able to offer positions ranging from CCD to CDI through work-study. "People without qualifications who wish to retrain are welcome. We have 5 positions that we open with professionalization contracts. This concerns educational and social companions as well as caregivers. And this, even after 25 years, the limit for work-study. A 45-year-old person who seeks to change his life thanks to a profession of human values ​​can quite claim it. Of course we are looking to recruit young people, but we can also train seniors, "comments Marie Alayrac, the director of Apas 82.
On May 13, no need to register. All you have to do is present yourself with a CV to be able to access the "job dating" set up by the teams of the Castelsarrasinoise association. Each candidate will thus be received to explain his motivations according to the position chosen. If the interview goes well, the job seeker can leave directly with a promise of employment. In case of doubt, a new appointment will be fixed. Some jobs are to be filled immediately and others on the horizon this summer. This is particularly the case for certain fixed-term contracts which will make it possible to replace incumbent colleagues who go on vacation.
Vocations crisis and quality of life at work
To carry out the forum, a team of 10 professionals will be mobilized. Each information stand will be animated by them. "It's the experience in the field that speaks most to the candidates", analyzes Marie Alayrac who is at the head of 140 employees, spread over 12 departments, between Castelsarrasin, Montauban and Caussade. So there is plenty to do.
But unsurprisingly, the Castelsarrasinoise association, which therefore works to help and maintain the elderly or disabled at home, is also faced with a crisis of vocations. "Our sector is affected by the problem of medical desertification and this does not only concern health. The idea of ​​such a day is to make people want to join us, to defend the values ​​that are ours. These are jobs with constraints and commitment that require being available in the evenings and on weekends. Employees necessarily need compensation. It is up to us, leaders, to counter this hardship, "says the director.
Marie Alayrac is therefore betting everything on the quality of life at work. With the project of cultivating and organizing teams in a uniform and responsible manner, management is implementing actions to promote fulfillment at work. "We no longer manage like 20 years ago. Giving more responsibilities, also power, in particular on schedules, makes it possible to better reconcile professional and personal lives. We are also working a lot on the collective dimension which was lacking a lot during the Covid. And listening to everyone is essential," she concludes.
Last year, the Apas 82 accompanied 3,000 people.
*Apas 82: 34-36 boulevard du 4-Septembre. Contact: apas82.fr or 05 63 32 71 80.