Booking Travel with Expedia Will Help Susan G. Komen® Raise Funds to End Breast Cancer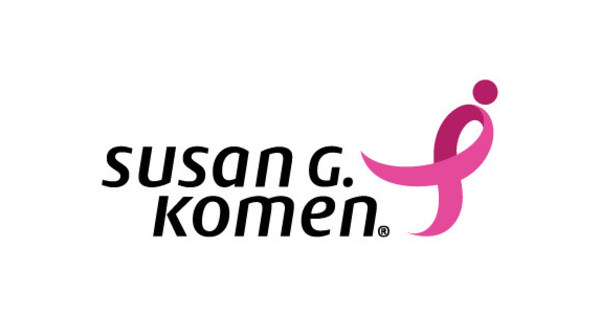 DALLAS, June 1, 2023 /PRNewswire/ — Susan G. Komen®, the world's leading breast cancer organization, and Expedia®, one of the world's leading full-service travel brands, are offering individuals an opportunity to help raise critical funds for breast cancer when they book their travel with Expedia, just in time for the upcoming summer travel season.
The new, year-round collaboration will support Komen's mission to save lives by meeting the most critical needs in communities and investing in breakthrough research to prevent and cure breast cancer.
From June 1, 2023 through May 31, 2024, Expedia will donate a percentage1 of select bookings to Komen, including lodging, car rentals, activities and package reservations, when individuals book through a new Komen and Expedia site: www.Expedia.com/Komen. Expedia will also connect with members and travelers across the Komen community as both a national series sponsor of the Komen 3-Day and a presenting sponsor at the Seattle MORE THAN PINK Walk.
"We are thrilled to partner with Expedia to raise funds to aid in the fight against breast cancer," said Sarah Rosales, Senior Vice President of Corporate Partnerships at Susan G. Komen. "More than 300,000 new cases of invasive breast cancer are expected to be diagnosed in women and men in the U.S. this year. This collaboration will help provide more moments for everybody, everywhere affected by breast cancer – more family vacations, more holiday celebrations, more time spent together."
"We are excited to partner with Susan G. Komen in the fight against breast cancer. At Expedia, we believe that travel is a force for good and through this collaboration, we can make good on that promise by helping more not only enjoy the experience of travel, but also give back to a meaningful cause," said Clayton Nelson, Vice President and General Manager of Retail Partnerships, Expedia Group.   
Booking travel through Komen and Expedia will support lifesaving research and patient care services for individuals in each stage of their breast cancer journey.
Expedia will also be a part of Komen's "Live Pink" program where products and services from Komen's partners benefit research and care services that support people living with breast cancer, through their diagnosis, treatment and beyond. To learn more visit livepink.org.
For more information, please visit www.Expedia.com/Komen.
About Expedia 
Expedia® is one of the world's leading full-service travel brands, with a mission of helping travelers get the most out of every trip they take by providing everything they need all in one place and, above all else, feel supported every step of the way.  
Our commitment to insights matched with our unprecedented scale allows us to understand our travelers better than anyone else, delivering exactly what they need, when they need it. Our personalized experiences backed by incredible technology enable us to deliver the widest selection of product offerings across accommodations, transportation, activities and experiences, helping you get the most out of your journey.  
Use our mobile app or visit expedia.com to plan your journey with us.
© 2023 Expedia, Inc., an Expedia Group company. All rights reserved. Trademarks and logos are the property of their respective owners. CST: 2029030-50
Follow Expedia on Instagram, TikTok, Pinterest, Twitter and YouTube. 
For media inquiries, contact [email protected]. 
About Susan G. Komen®
Susan G. Komen® is the world's leading nonprofit breast cancer organization, working to save lives and end breast cancer forever. Komen has an unmatched, comprehensive 360-degree approach to fighting this disease across all fronts and supporting millions of people in the U.S. and in countries worldwide. We advocate for patients, drive research breakthroughs, improve access to high-quality care, offer direct patient support and empower people with trustworthy information. Founded by Nancy G. Brinker, who promised her sister, Susan G. Komen, that she would end the disease that claimed Suzy's life, Komen remains committed to supporting those affected by breast cancer today, while tirelessly searching for tomorrow's cures. Visit komen.org or call 1-877 GO KOMEN. Connect with us on social at WW5.KOMEN.ORG/social.
1 10.0% for every lodging booking, 5.0% for every car booking, 8.0% for every activities booking and 4.0% for every package booking.
SOURCE Susan G. Komen for the Cure