Antibodies Pipeline is Still in the Expansion Phase as Global and China Drug Developers are Continuously Foraying into the Market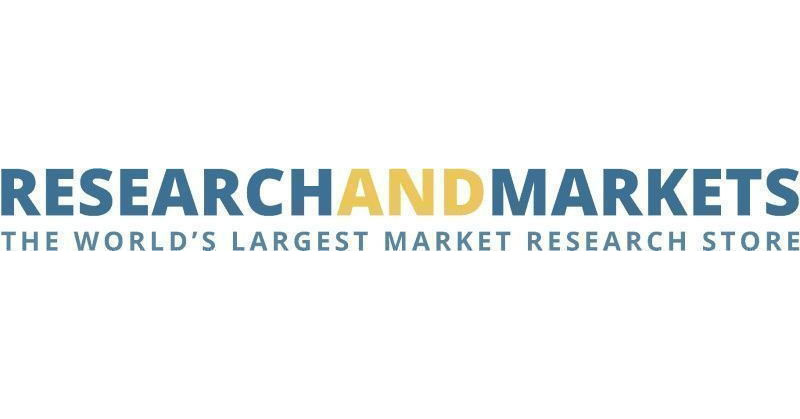 DUBLIN, June 2, 2023 /PRNewswire/ — The "China Cancer Antibodies Market Trends & Clinical Trials Insight 2023" report has been added to  ResearchAndMarkets.com's offering.
The current antibodies pipeline in China is still in the expansion phase as both domestic and international drug developers are continuously foraying into the market.
Ever since the Chinese government revised its policies regarding the pharmaceutical sector, the country has not held back on the development and clinical investigation of locally made drugs.
Antibodies, especially, now make up for a major portion of the pharmaceutical candidates developed in China, and many of these are now available in the international market as well. Clinical research and development activities has allowed for the rapid expansion of the country's drugs pipeline, with many pharmaceutical and biotechnology companies contributing to it. 
At present, multiple cancers are dominating the antibody clinical trials landscape in China similar to other developed pharmaceutical markets. The burden of cancer in China is among the highest in the world, which has led to the research and development of novel treatment methodologies driven by the success achieved by antibody therapeutics in other markets. At present, several companies are involved in developing antibodies in China.
These include BeiGene, Incyte, Zai Lab, Innovent Bio, Akeso, RemeGen, HengRui Medicine, Henlius Biotech, CStone, and Mabtech many more. All these mentioned companies have antibody candidates in phase III of clinical trials, which are anticipated to get approval in the next couple of years, adding to the ever-expanding pipeline of antibodies developed and commercialized in China.
These antibodies have been mainly developed for different solid cancers considering the patients suffering from solid cancer make up for a significant portion of the cancer patients population in China.
With only five months into 2023, China's drug regulatory authority National Medical Products Administration (NMPA) has already begun approving drugs made by domestic drug developers for different cancer indications. Recently, in January 2023, the agency approved Hansizhuang (serplulimab injection) developed by Shanghai Henlius Biotech. Hansizhuang is a monoclonal antibody targeting the PD-1 immune checkpoint protein and has been approved for the treatment of extensive stage small cell lung cancer (ES-SCLC) in combination with carboplatin and etoposide.
Another penpulimab, co-developed by Akeso and Sino Biopharmaceutical was approved in the same month by the drug regulator for treating locally advanced or metastatic squamous non-small cell lung cancer. This added to the list of indications for which penpulimab has received approval for, the first being classic Hodgkin's lymphoma.
Apart from these marketing approvals, many companies also received approvals for their filed investigational new drug (IND) applications. For instance, Transcenta received the NMPA approval for the IND application fled for its candidate TST003, a monoclonal antibody targeting Gremlin1 (GREM1), andTHORN; developed for the treatment of prostate cancer
All these success stories would not have been possible without collaborations between different companies because sharing of resources hastens the drug development process. This also allows Western companies to mark their presence in China's competitively growing pharmaceutical industry.
Sanofi and Innovent entered into a partnership in August 2022 to carry out clinical trials for two of Sanofi's assets in combination with Tyvyt, a PD-1 inhibitor developed jointly by Innovent and Eli Lilly. Likewise, Chinese pharmaceutical giant BeiGene also entered into a clinical trial agreement with Immune-Onc to evaluate the combination of their drug candidate to improve clinical outcomes in patients with solid tumors.
China's antibodies market is a booming segment that has been expanding rapidly in the last few years with efforts from the major market players and the government authorities, who have created a welcoming environment for Western companies to venture into the domestic market to boost their antibody development process. More growth is estimated in the coming years, as the driving factors keep getting stronger with market restraining factors being slowly conquered by the market players.
Report Highlights:
China Cancer Antibodies (Monoclonal, Bispecific, Trispecific, Tetraspecific) Market Trends and Sales Insight
Insight on More Than 800 Cancer Antibodies In Clinical Trials In

China

Insight on More Than 30 Cancer Antibodies Commercially Approved In

China

Clinical Trials Insight By Phase, Indication, Location, Companies, Licensee, Mono/Combination Therapy Approach
Clinical Overview and Patent Insight
Brand Name and Approved Orphan Designation information
China Pharmaceutical Sector Regulatory Affairs and Policies Outline
Insight 50 Companies Involved in Development Of Cancer Antibodies In

China
Key Topics Covered:
1. China Antibodies Market Scenario
1.1 China Cancer Antibodies Market Sales and Trends Insight
1.2 China Cancer Antibodies Market Future Outlook
2. China Multispecific Cancer Antibodies Market Trends Insight
2.1 China Cancer Bispecific Antibodies Market Scenario
2.2 China Cancer Trispecific Antibodies Market
2.3 China Cancer Tetraspecific Antibodies Market
3. China Lung Cancer Antibodies Market Overview
3.1 Current Market Outlook
3.2 Regulatory Milestones
3.3 Licensing Deals, Collaborations and Clinical Co-Development
4. China Gastric Cancer Antibodies Market Overview
4.1 Current Market Outlook
4.2 Regulatory Milestones
4.3 Licensing Deals, Collaborations and Clinical Co-Development
5. China Breast Cancer Antibodies Market Overview
5.1 Current Market Outlook
5.2 Regulatory Milestones
5.3 Licensing Deals, Collaborations and Clinical Co-Development
6. China Esophagus Cancer Antibodies Market Overview
6.1 Current Market Outlook
6.2 Regulatory Milestones
6.3 Licensing Deals, Collaborations and Clinical Co-Development
7. China Other Cancers Antibodies Market Overview
7.1 Current Market Outlook
7.1.1 Colorectal Cancer
7.1.2 Nasopharyngeal Cancer
7.1.3 Hepatocellular Carcinoma
7.1.4 Ovarian Cancer
7.1.5 Cervical Cancer
7.1.6 Urothelial Cancer
7.1.7 Lymphoma
7.2 Regulatory Milestones
7.3 Licensing Deals, Collaborations and Clinical Co-Development
8. China Cancer Antibodies Clinical Trials Overview
8.1 By Antibody Class (Monoclonal, Bispecific, Trispecific)
8.2 By Drugs Available For Licensing
8.3 By Indication
8.4 By Organization
8.5 By Phase
8.6 By Stage/Therapy Segment
9. China Cancer Antibodies Clinical Trials By Company, Indication and Phase
9.1 Research
9.2 Preclinical
9.3 Phase-I
9.4 Phase-I/II
9.5 Phase-II
9.6 Phase-II/III
9.7 Phase-III
9.8 Preregistration
9.9 Registered
10. China Marketed Cancer Antibodies Clinical Insight
11. China Pharmaceutical Sector Regulatory Affairs and Policies Outline
11.1 Approval and Regulatory Bodies
11.2 Government Policy Framework
12. Provisions for Drug Registration: Order of the State Administration for Market Regulation
13. Competitive Landscape
13.1 3SBio
13.2 AD Pharmaceuticals
13.3 Adagene
13.4 Adept Biopharma
13.5 Adlai Nortye
13.6 Akeso Biopharma
13.7 Alphamab Oncology
13.8 Amgen-Beta Pharmaceuticals
13.9 AMPSOURCE Biopharma
13.10 Anhui Anke Biotechnology
13.11 Antengene Corporation
13.12 Ascentage Pharma
13.13 Asieris Pharmaceuticals
13.14 AstraZeneca
13.15 BeiGene
13.16 Beijing Biocytogen
13.17 Beijing Eastern Biotech
13.18 Beijing Eirene Biotech
13.19 Beijing Mabworks Biotech
13.20 Betta Pharmaceuticals Co Ltd
13.21 Bio-Thera Solutions
13.22 BioGene Pharmaceutical
13.23 BioNova Pharmaceuticals
13.24 Biosion
13.25 Biotech Pharmaceutical
13.26 Biotheus
13.27 BJ Bioscience
13.28 Bliss Biopharmaceutical
13.29 BrightGene Bio-medical technology
13.30 Cancer Therapeutics Laboratories
13.31 Dragonboat Biopharmaceutical
13.32 Duality Biologics
13.33 Gmax Biopharm
13.34 Guangzhou Gloria Biosciences
13.35 Hangzhou DAC Biotech
13.36 Hangzhou Rongu Biotechnology
13.37 Hangzhou Sumgen Biotech
13.38 HUTCHMED
13.39 I-MAB Biopharma
13.40 Immvira Pharma
13.41 InnoCare Pharma
13.42 Innovent Biologics
13.43 InxMed
13.44 Jacobio Pharmaceuticals
13.45 Jiangsu Hengrui Medicine Co.
13.46 RemeGen
13.47 Shandong Boan Biotechnology
13.48 Shanghai Henlius Biotech
13.49 Sinocelltech
13.50 Zhejiang Shimai Pharmaceutical
For more information about this report visit https://www.researchandmarkets.com/r/2hyrgj
About ResearchAndMarkets.com
ResearchAndMarkets.com is the world's leading source for international market research reports and market data. We provide you with the latest data on international and regional markets, key industries, the top companies, new products and the latest trends.

Media Contact:
Research and Markets
Laura Wood, Senior Manager
[email protected]
For E.S.T Office Hours Call +1-917-300-0470
For U.S./CAN Toll Free Call +1-800-526-8630
For GMT Office Hours Call +353-1-416-8900
U.S. Fax: 646-607-1907
Fax (outside U.S.): +353-1-481-1716
Logo: https://mma.prnewswire.com/media/539438/Research_and_Markets_Logo.jpg
SOURCE Research and Markets