An unpublished photo collection of confinement in Toulouse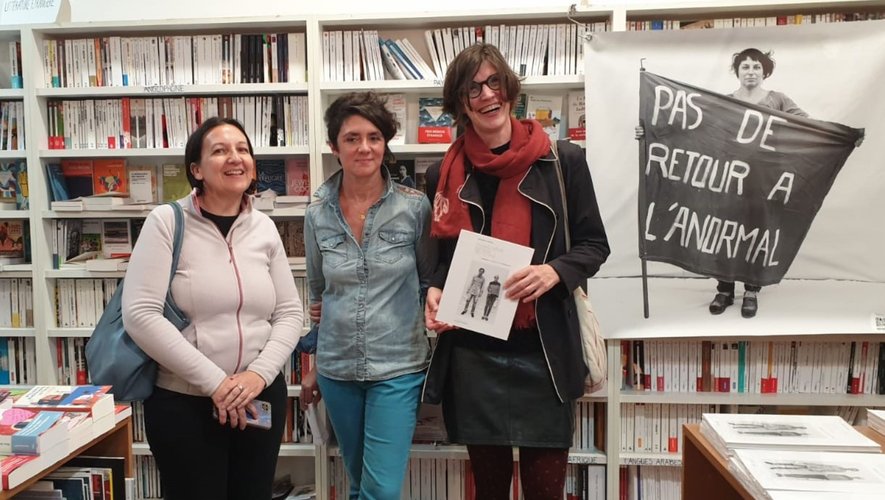 the essential
It is the culmination of an extraordinary artistic adventure started 3 years ago, in March 2020 by photographer Dorothée Lebrun.

"Quand, Anyway, Trotzdem", here is the title. And the singular look of an artist, Dorothée Lebrun, Toulouse photographer of German origin, on this tragic episode of the Covid pandemic, because, she says, "we can't shove that under the rug." Faced with the violence of an unprecedented situation, Dorothée Lebrun reacted in Toulouse by inviting friends, neighbors or passers-by to leave their homes and pose while revealing their daily life as confined people in front of a white tarpaulin stretched near her house in the district of Saint-Cyprien. These "Confined Portraits", first exhibited on the facades of houses then, with the support of the town hall of Toulouse, on the gates of the Raymond VI garden, are now brought together in a magnificent work.
Black and white photos
Forty black and white photos separated by a blank page to reflect the forced isolation in which everyone then found themselves, and accompanied by texts by Élise Vandel translated into English and German. "Quand, Anyway, Trotzdem", is also the very first book published by the new publishing house, the 21st Edition, founded by Isabelle Dugied. "For a small publishing house it is very difficult to find distributors. We have to canvass bookstores, call on municipal libraries, or CDIs in schools, "explains the editor. The book will continue its journey across the Rhine to Cologne where Dorothée Lebrun has other projects. In France, she will return with "Enlève le", a new photo series on wearing a mask. She is still looking for places to exhibit.