Alzheimer's: carers and carers gathered around the same table in Fleurance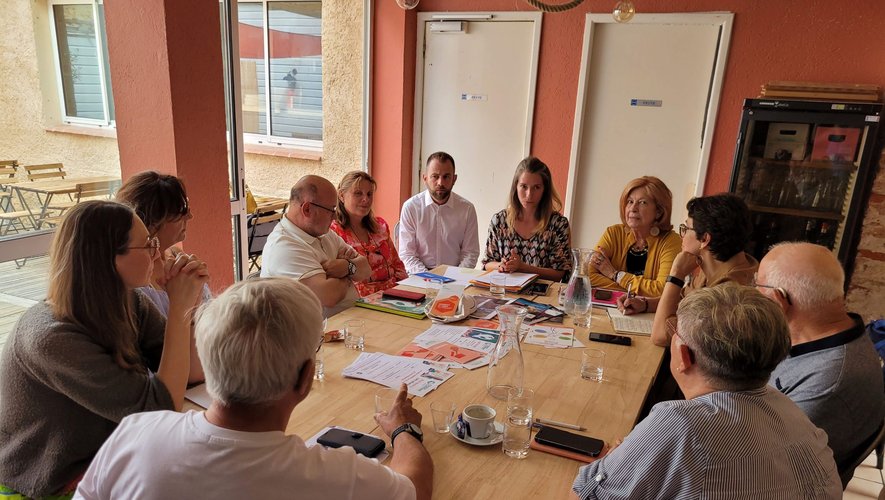 the essential
The France Alzheimer association organized in early July in Fleurance a convivial action, between carers and carers, on the occasion of the end of the "memory cafés" for the year 2022-2023.
"It was with pleasure that we welcomed the carers and those helped, who came to attend our various "memory cafés" at Chantpie de Fleurance, for a meal in this place which has become emblematic of the actions of the France Alzheimer association. The branches of Mauvezin, Lectoure, Seissan and Fleurance were invited. It was an opportunity for everyone to get to know each other outside the themes of the "memory cafés" and to discuss subjects other than the disease itself. The mayor of Fleurance, Ronny Guardia-Mazzoleni, despite a busy schedule, was also present. He was already present at the last "memory café".
"We all leave with a smile and the satisfaction of having had a good time. These exchanges are very important to show that caregivers are not alone in facing this disease. We thank the Chantpie for hosting us for our monthly meetings. Thank you to the chef for this delicious meal appreciated by the guests. »
Resumption of "memory cafes" scheduled for September 21
The last edition of the "memory café", last June, had as its theme: "Finding a center of interest in the face of illness". We talked about benevolence for oneself and with the entourage; but also support, the best of which are friends, then family and the support group. We have heard that the arrival in the Ehpad of the person being helped is not a failure, but only a logical continuity, and whatever the distance, the helper is always a helper, etc.
"After a well-deserved summer break, we will meet you again for new "memory coffees" from Thursday, September 21 at Chantpie, with the theme: "Taking care of yourself". »