Ageing Demographics to Drive Demand for Bed Monitoring Systems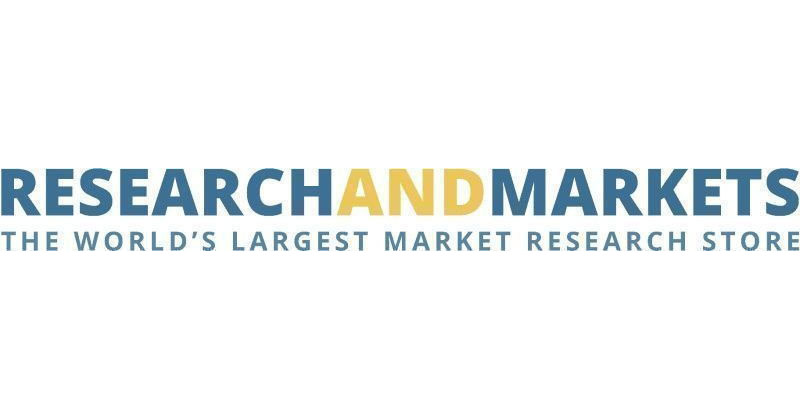 DUBLIN, June 21, 2023 /PRNewswire/ — The "Bed Monitoring Systems and Baby Monitoring Systems: Global Strategic Business Report" report has been added to ResearchAndMarkets.com's offering.
The global market for Bed Monitoring Systems and Baby Monitoring Systems estimated at US$1.4 Billion in the year 2022, is projected to reach a revised size of US$2.5 Billion by 2030, growing at a CAGR of 7.2% over the analysis period 2022-2030.
Baby Monitoring, one of the segments analyzed in the report, is projected to record a 6.9% CAGR and reach US$997.2 Million by the end of the analysis period.
Taking into account the ongoing post pandemic recovery, growth in the Elderly Monitoring segment is readjusted to a revised 7.9% CAGR for the next 8-year period.
The U.S. Market is Estimated at $411.4 Million, While China is Forecast to Grow at 8.9% CAGR
The Bed Monitoring Systems and Baby Monitoring Systems market in the U.S. is estimated at US$411.4 Million in the year 2022. China, the world's second largest economy, is forecast to reach a projected market size of US$296.9 Million by the year 2030 trailing a CAGR of 8.9% over the analysis period 2022 to 2030.
Among the other noteworthy geographic markets are Japan and Canada, each forecast to grow at 5.6% and 7.2% respectively over the 2022-2030 period. Within Europe, Germany is forecast to grow at approximately 6.2% CAGR.
Select Competitors (Total 44 Featured) –
Capsule Technologies, Inc.
CenTrak
EarlySense
Eight Sleep
Emfit Ltd
Fresenius Medical Care AG & Co. KGaA
Hisense Ltd.
ibaby labs
Infant Optics
Koninklijke Philips N.V.
Nanit
Sensing Tex
SensorCare Systems Ltd.
Sleep Number Corporation
Smart Caregiver Corporation
Tekscan, Inc.
VTech Communications, Inc.
XSENSOR Technology Corporation
Key Topics Covered:
I. METHODOLOGY
II. EXECUTIVE SUMMARY
1. MARKET OVERVIEW
Impact of Covid-19 and a Looming Global Recession
2020 Marked as a Year of Disruption & Transformation
As the Race between the Virus & Vaccines Intensifies, Where is the World Economy Headed in 2021
World Economic Growth Projections (Real GDP, Annual % Change) for 2020 through 2022
COVID-19 Pandemic Dampens Global Demand for Bed Monitoring Systems and Baby Monitoring Systems
Bed Monitoring Systems and Baby Monitoring Systems – Global Key Competitors Percentage Market Share in 2022 (E)
Competitive Market Presence – Strong/Active/Niche/Trivial for Players Worldwide in 2022 (E)
Global Market Prospects and Outlook
Global Bed Monitoring & Baby Monitoring System Market Primed for Massive Growth
Baby Monitoring Systems and Home Care Settings Dominate the Global Market
North America Maintains Majority Stake in Bed Monitoring & Baby Monitoring System Market
Recent Market Activity
2. FOCUS ON SELECT PLAYERS
3. MARKET TRENDS & DRIVERS
Global Baby Monitoring Devices Market Moves Ahead Swiftly with Giant Steps
Popular Baby Monitoring Systems
Increasing Global Population and Rise in Number of New Births: Opportunity Galore for Baby Monitoring Systems Market
Global New Births (in Millions) per Annum by Geographic Region
Global New Births (In Thousands) per Annum by Select Country
Population of Children (0-4 years) in Million for Select Countries: 2020
Rising Women Workforce Drives Demand for Baby Monitoring Systems
Top 10 Countries Worldwide with the Highest Proportion of Working Women in the Nation's Women Population
Technological Advancements in Baby Monitoring Devices Drive the Market Forward
AI-enabled Baby Monitors
Other Innovations
Smart Baby Monitor Market Enjoys Notable Crescendo with Technological Innovations
Salient Factors Stimulating Smart Baby Monitor Demand
Popular Smart Baby Monitors
COVID-19 Brings New Challenges Related to Elderly Care
Ageing Demographics to Drive Demand for Bed Monitoring Systems
Expanding Elderly Population Worldwide: Breakdown of Number of People Aged 65+ Years in Million by Geographic Region for the Years 2019 and 2030
Smart Bed-Exit Detection & Fall Prevention Systems for Geriatric Institutions
New Technologies in Senior Care to Reduce the Risk of Falls
Bracing Advanced Night-Time Monitoring Systems to Deal with Wandering Behavior among Elderly People
Night-Time Monitoring Systems to Prevent Fall Injuries
Pandemic Compels Senior Care Facilities to Use Modern Technologies for Offering Better Care
Pressure Ulcer & Bed Monitoring Systems Attain Next Level with Emerging Technology
Emerging Technology to Alleviate Pressure Ulcer Risk
Sleep Monitoring Systems Gain Popularity
Development of an Unobtrusive Sleep Monitoring System using a Depth Sensor
Smart Medical Beds Witness Increasing Demand in Patient Care Environment
Use of IoT in Smart Beds
Increased Emphasis on Remote Patient Monitoring Creates Favorable Growth Opportunities for Bed Monitoring Systems
Rise of Healthcare IOT Further Augments Bed Monitoring Systems Market
World IoT Market: Number of Connected Devices (in Million) for Years 2018, 2020, and 2022
Shift towards Home Healthcare Augurs Well for the Bed Monitoring Systems Market
MACRO DRIVERS
Expanding Urban Population Spurs Market Growth
Urban Population Worldwide in Thousands: 1950-2050P
Government Efforts to Improve Healthcare Infrastructure and Favorable Insurance Schemes Support Market
World Healthcare Expenditure (In US$ Trillion) for the Years for 2017, 2019, 2021 and 2023
The Millennials Reaching Child-Bearing Age Drive Healthy Market Growth for Baby Monitoring Systems
Global Millennial Population by Region (2020E): Percentage Breakdown of Number of Millennials for

North America

,

Europe

,

China

&

Japan

,

Latin America

and Rest of World
Rising Middle Class Population in Emerging Markets Offer Increased Growth Prospects
Global Middle Class Population (in Millions) and as a Percentage of Total Population: 2005, 2015, 2025 & 2035
Global Middle Class Spending (in US$ Trillion) by Geographic Region
4. GLOBAL MARKET PERSPECTIVE
III. MARKET ANALYSIS
IV. COMPETITION
For more information about this report visit https://www.researchandmarkets.com/r/k6ehze
About ResearchAndMarkets.com
ResearchAndMarkets.com is the world's leading source for international market research reports and market data. We provide you with the latest data on international and regional markets, key industries, the top companies, new products and the latest trends.
Media Contact:
Research and Markets
Laura Wood, Senior Manager
[email protected]
For E.S.T Office Hours Call +1-917-300-0470
For U.S./CAN Toll Free Call +1-800-526-8630
For GMT Office Hours Call +353-1-416-8900
U.S. Fax: 646-607-1907
Fax (outside U.S.): +353-1-481-1716
Logo: https://mma.prnewswire.com/media/539438/Research_and_Markets_Logo.jpg
SOURCE Research and Markets