Aeglea BioTherapeutics Announces Acquisition of Spyre Therapeutics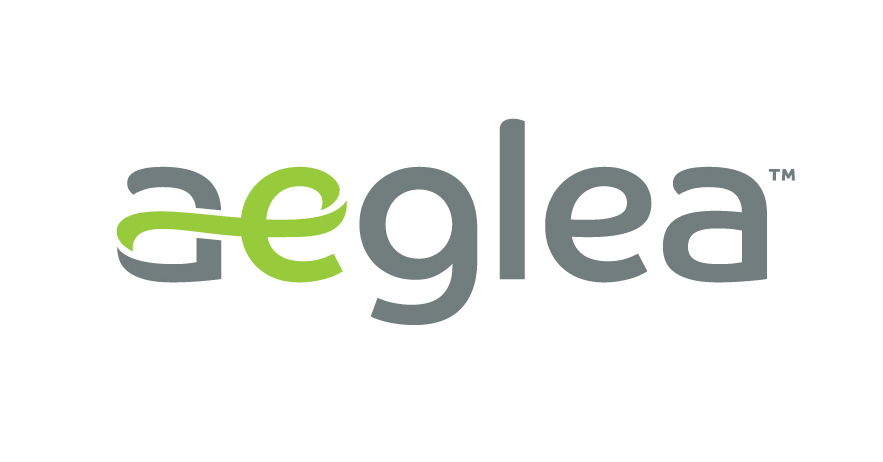 Acquisition of Spyre and concurrent oversubscribed $210 million private investment positions the company to advance a leading inflammatory bowel disease (IBD) portfolio
Spyre, the second spinout from Paragon Therapeutics, is advancing a pipeline of product candidates, led by SPY001 and SPY002, that are potentially best-in-class antibodies targeting a4b7 and TL1A, respectively, and which are expected to enter the clinic in 2024
Combined company expected to have approximately $220 million in cash or cash equivalents at close: expected to fund operations into 2026
Webcast, June 22, 2023 at 9 a.m. ET
AUSTIN, Texas and WALTHAM, Mass., June 22, 2023 /PRNewswire/ — Aeglea BioTherapeutics, Inc. ("Aeglea") (NASDAQ: AGLE), today announced it has completed the acquisition of Spyre Therapeutics, Inc. ("Spyre"), a privately held biotechnology company advancing a robust pipeline of antibody therapeutics with the potential to transform the treatment of inflammatory bowel disease (IBD). Concurrent with the acquisition of Spyre, Aeglea entered into a definitive agreement for the sale of Series A non-voting convertible preferred stock (the "Series A preferred stock") in a private placement to a group of institutional accredited investors led by Fairmount Funds Management LLC ("Fairmount Funds"), with participation from Fidelity Management & Research Company, Venrock Healthcare Capital Partners, Commodore Capital, Deep Track Capital, Perceptive Advisors, RTW Investments, Cormorant Asset Management, Driehaus Capital Management, Ecor1 Capital, RA Capital Management, Surveyor Capital (a Citadel company), and Wellington Management Company LLP, as well as additional undisclosed institutional investors. The private placement is expected to result in gross proceeds to Aeglea of approximately $210 million before deducting placement agent and other offering expenses. The proceeds from the private placement are intended to be used to advance Spyre's portfolio of potentially best-in-class IBD products through multiple data milestones and are expected to fund operations into 2026.
Spyre is the second spinout of Paragon Therapeutics. Spyre was founded to transform the treatment of IBD by pursuing potentially best-in-class long-acting antibodies, rational therapeutic combinations, and precision immunology approaches. Integrating these strategic pillars with deep expertise in antibody engineering and biologics development, Spyre aims to maximize the efficacy, safety, and convenience of treatments for IBD.
IBD causes chronic inflammation of the digestive tract and can lead to diarrhea, rectal bleeding, abdominal pain, fatigue and weight loss. Symptoms can range from mild to life-threatening. There are approximately 1.7 million IBD patients in the United States. and biologics are the preferred modality for moderate-to-severe patients due to a superior benefit-risk profile. The IBD global market, which includes Crohn's disease and ulcerative colitis, is estimated to surpass $29 billion by 2028, representing a significant and growing opportunity.
Spyre is advancing a robust portfolio that harnesses both proven and novel mechanisms of action for addressing IBD. The company's two parallel lead programs—SPY001 and SPY002—target a4b7 and TL1A, respectively, and build upon the validation of these targets by existing commercial- and clinical-stage antibody therapeutics. Spyre's lead programs are projected to enter clinical studies in 2024, with clinical data for SPY001 expected by YE2024.
"The concurrent launch of Spyre and acquisition by Aeglea will provide immediate access to the public capital markets and the opportunity to accelerate research and development efforts for our broad pipeline of biologics," said Cameron Turtle, DPhil, newly appointed Chief Operating Officer of Aeglea. "A continued unmet need exists for novel therapeutics that improve both efficacy and convenience for patients suffering from inflammatory bowel disease. We appreciate the support of this outstanding investor syndicate and their confidence in Spyre's approach to develop transformative treatments for this chronic condition."
"Our management and our Board of Directors thoroughly explored numerous strategic alternatives and believe this acquisition of Spyre provides a phenomenal outcome for our stockholders," said Jonathan D. Alspaugh, President and Chief Financial Officer, Aeglea. "Spyre's approach to therapeutics development aims to transform the current treatment experience for individuals living with IBD. The company is making rapid progress advancing their two parallel lead programs into the clinic, and we believe these programs will enable us to capture a sizable share of the growing IBD market."
Management and Organization
The current Aeglea management team, including Jonathan D. Alspaugh, President & Chief Financial Offer, and Cortney Caudill, Chief Product Officer, will be expanded with the appointment of Cameron Turtle, DPhil, to Chief Operating Officer; Janet Gunzner-Toste, Ph.D., to SVP, Operations; Andy Spencer, Ph.D., to SVP, Preclinical R&D; and, Justin LaFountaine, Ph.D., to VP, Corporate Development.
In conjunction with the transaction, Aeglea Board Members will include:
Russell Cox

, Chairman of the Board, CEO of Epirium Bio (current)

Hunter Smith

, CFO of Rhythm Pharmaceuticals (current)

Alison Lawton

, Former President and CEO of Kaleido Biosciences (current)
Ivana Magovčević-Liebisch, President and CEO of Vigil Neuroscience (current)

Peter Harwin

, Managing Member, Fairmount Funds

Tomas Kiselak

, Managing Member, Fairmount Funds

Michael Henderson

, Chief Executive Officer of Apogee Therapeutics
About the Acquisition and Financing Transaction
The acquisition of Spyre was structured as a stock-for-stock transaction pursuant to which all of Spyre's outstanding equity interests were exchanged based on a fixed exchange ratio for consideration as a combination of 13,013,636 shares of Aeglea common stock and 364,889 shares of Series A preferred stock (or 364,889,000 shares) on an as-converted-to-common basis). Concurrently with the acquisition of Spyre, Aeglea entered into a definitive agreement for a PIPE investment with existing and new investors to raise $210 million in which the investors will be issued 721,452 shares of Series A preferred stock (or 721,452,000 on an as-converted-to-common basis) at a price of $291.08 per share (or $0.29108 per share on an as-converted-to-common basis).  Subject to Aeglea stockholder approval, each share of Series A preferred stock will automatically convert into 1,000 shares of common stock, subject to certain beneficial ownership limitations set by each holder.  On a pro forma basis and based upon the number of shares of Aeglea common stock and preferred stock issued in the acquisition and the concurrent financing, stockholders of Aeglea immediately prior to the acquisition will own approximately 5.48% of Aeglea on an as-converted basis immediately after these transactions. The acquisition was approved by the Board of Directors of Aeglea and the Board of Directors and stockholders of Spyre. The closings of the transactions are not subject to the approval of Aeglea stockholders. On an as-converted basis and after accounting for these transactions, the total number of shares of Aeglea common stock will be 1,193,629,561.
In connection with the transactions, a non-transferrable contingent value right (a "CVR") will be distributed to Aeglea stockholders of record as of the close of business on July 3, 2023, but will not be distributed to holders of shares of common stock or preferred stock issued to Spyre or the PIPE investors in the transaction. Holders of the CVR will be entitled to receive certain stock and/or cash payments from proceeds received by Aeglea, if any, related to the disposition or monetization of its legacy assets for a period of one year following the closing of the transaction.
Wedbush PacGrow is serving as lead financial advisor and Houlihan Lokey Financial Advisors is serving as financial advisor to the board of directors of Aeglea. Cooley LLP is serving as legal counsel to Aeglea. Jefferies, TD Cowen, Stifel and Guggenheim Securities are serving as the placement agents to Spyre, and Gibson, Dunn & Crutcher LLP is serving as legal counsel to Spyre.
Webcast Details
The company will host a webcast on June 22, 2023, at 9:00 a.m. ET to discuss the proposed transaction as well as Spyre's approach and pipeline assets. To access the call, please dial 1-412-317-0790 (International) or 1-877-870-4263 (toll-free) and provide the conference ID 10180132. To access the live webcast, please go to https://app.webinar.net/mLZ39Jr9l25. A replay of the webcast presentation and associated slides will be temporarily archived on the Investors & Media section of Aeglea's website following the presentation.
About Aeglea BioTherapeutics
Aeglea BioTherapeutics is a clinical-stage biotechnology company redefining the potential of human enzyme therapeutics to benefit people with rare metabolic diseases with limited treatment options. Aeglea has investigated pegtarviliase in a Phase 1/2 clinical trial for the treatment of Classical Homocystinuria. Aeglea's other clinical program, pegzilarginase, achieved the primary endpoint of arginine reduction in the PEACE Phase 3 clinical trial. The Marketing Authorization Application for pegzilarginase is currently under review with the European Medicines Agency. Aeglea has also developed a pipeline of engineered human enzymes that have been explored in preclinical testing, the most advanced of which is for the potential treatment of Cystinuria. For more information, please visit http://aeglea.com. Follow Aeglea BioTherapeutics on social media: @Aegleabio and LinkedIn.
About Spyre Therapeutics
Spyre Therapeutics is a biotechnology company advancing a robust pipeline of antibody therapeutics with the potential to transform the treatment of inflammatory bowel disease (IBD). Spyre combines best-in-class antibody engineering, rational therapeutic combinations, and precision immunology approaches to maximize efficacy, safety, and convenience of treatments for IBD. Spun out of Paragon Therapeutics in 2023, the company was founded by Fairmount and is based in Waltham, MA. Visit Spyre's website at www.spyretx.com.
Follow Spyre Therapeutics on social media: @spyretx and LinkedIn
About Paragon Therapeutics
Paragon Therapeutics, Inc. is a biotechnology company leveraging cutting-edge science and technology to identify and propel best-in-class biologics into the clinic for a range of human diseases with high unmet needs. The company rapidly advances therapies through a range of opportunities, from new company creation and strategic partnerships to shaping programs in-house. Founded by Fairmount in 2021 as a joint venture with FairJourney Biologics, Paragon Therapeutics is based in Waltham, Mass. For more information, please visit www.paragontherapeutics.com.
Forward-Looking Statements
Certain statements in this press release, other than purely historical information, may constitute "forward-looking statements" within the meaning of the federal securities laws, including for purposes of the safe harbor provisions under the United States Private Securities Litigation Reform Act of 1995, concerning Aeglea, Spyre, the concurrent financing and the acquisition of Spyre by Aeglea (the "Transactions") and other matters. These forward-looking statements include, but are not limited to, express or implied statements relating to Aeglea's or Spyre's management team's expectations, hopes, beliefs, intentions or strategies regarding the future including, without limitation, statements regarding: the Transactions, including the closing of the concurrent financing, if any, and the expected effects, perceived benefits or opportunities and related timing with respect thereto, expectations regarding or plans for discovery, preclinical studies, clinical trials and research and development programs; expectations regarding the use of proceeds and the time period over which Aeglea's capital resources will be sufficient to fund its anticipated operations; and regarding the market and potential opportunities for inflammatory bowel disease therapies." In addition, any statements that refer to projections, forecasts or other characterizations of future events or circumstances, including any underlying assumptions, are forward-looking statements. The words "opportunity," "potential," "milestones," "pipeline," "can," "goal," "aim," "strategy," "target," "seek," "anticipate," "achieve," "believe," "contemplate," "continue," "could," "estimate," "expect," "intends," "may," "might," "plan," "possible," "predict," "project," "should," "will," "would" and similar expressions (including the negatives of these terms or variations of them) may identify forward-looking statements, but the absence of these words does not mean that a statement is not forward-looking. These forward-looking statements are based on current expectations and beliefs concerning future developments and their potential effects. There can be no assurance that future developments affecting Aeglea, Spyre or the Transactions will be those that have been anticipated. These forward-looking statements involve a number of risks, uncertainties (some of which are beyond Aeglea's control) or other assumptions that may cause actual results or performance to be materially different from those expressed or implied by these forward-looking statements. These risks and uncertainties include, but are not limited those uncertainties and factors described under the heading "Risk Factors," "Risk Factor Summary" and "Forward-Looking Statements" in Aeglea's most recent Annual Report on Form 10-K filed with the Securities and Exchange Commission (the "SEC") on March 2, 2023, as well as discussions of potential risks, uncertainties, and other important factors included in other filings by Aeglea from time to time, as well as risk factors associated with companies, such as Spyre, that operate in the biopharma industry. Should one or more of these risks or uncertainties materialize, or should any of Aeglea's or Spyre's assumptions prove incorrect, actual results may vary in material respects from those projected in these forward-looking statements. Nothing in this press release should be regarded as a representation by any person that the forward-looking statements set forth herein will be achieved or that any of the contemplated results of such forward-looking statements will be achieved. You should not place undue reliance on forward-looking statements in this press release, which speak only as of the date they are made and are qualified in their entirety by reference to the cautionary statements herein. Neither Aeglea nor Spyre undertakes or accepts any duty to release publicly any updates or revisions to any forward-looking statements. This press release does not purport to summarize all of the conditions, risks and other attributes of an investment in Aeglea.
SOURCE Aeglea BioTherapeutics, Inc.