Advances in Gene Therapy Present Significant Opportunities for Sector Growth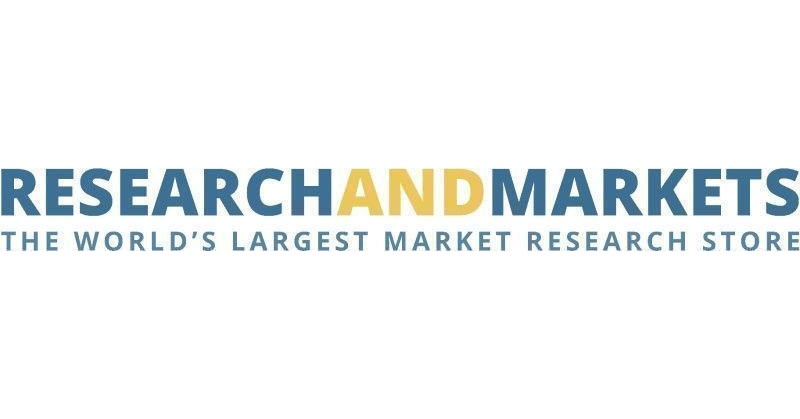 DUBLIN, May 31, 2023 /PRNewswire/ — The "Global HIV Treatment Market: Analysis By Product, By Region Size and Trends with Impact of COVID-19 and Forecast up to 2030" report has been added to  ResearchAndMarkets.com's offering.

The global HIV treatment market in 2022 stood at US$22.38 billion, and is likely to reach US$25.49 billion by 2030. HIV treatment, also known as antiretroviral therapy (ART), involves the use of medications to manage the human immunodeficiency virus (HIV).
Antiretroviral therapy (ART) for HIV treatment is a combination of drugs that work to slow the rate at which the virus replicates within the body, preventing it from progressing to AIDS. This helps maintain the immune system's health, reduces the risk of transmission, and enhances the patient's quality of life.
In recent years, the surge in demand for HIV treatment is driven by a rise in global HIV prevalence, enhanced diagnostic capabilities, progress in treatment methodologies, and the advent of innovative drugs with higher efficacy and resistance profiles. This is further bolstered by heightened public awareness and healthcare initiatives. To counter this, UNAIDS has set in motion the Fast-Track strategy with the objective of eradicating the AIDS epidemic as a public health threat by 2030.
This strategy focuses on optimized resource allocation and expedited responses, underlining its significance in achieving the Sustainable Development Goals, specifically, ensuring health and well-being for all. Despite the absence of a definitive cure for HIV at present, ongoing research and development activities offer hope for more efficient treatments in the future. The global HIV treatment market is projected to grow at a CAGR of 1.42% during the forecast period of 2023-2030.
Market Segmentation Analysis:
By Product: The market report has segmented the global HIV treatment market into seventeen segments namely, Biktarvy, Cabenuva, Sunlenca (lenacapavir), Islatravir, Genvoya, Odefsey, bNAbs, Descovy, Capsid, Dovato, Tivicay, Juluca, VH184, Triumeq, Atripla, Truvada, and Generics. In 2022, the Biktarvy segment dominates the market share in 2022, the Biktarvy, a single-tablet regimen for HIV, holds the largest market share due to its high efficacy, minimal side effects, and convenience, coupled with its proven effectiveness across diverse patient populations, making it a preferred choice for both clinicians and patients. The HIV treatment market is poised for significant advancements due to relentless research and development activities. By the end of the 2030s, this market is expected to be augmented by the launch of novel and advanced HIV treatment drugs, thereby strengthening our global response to this major health concern. The forthcoming period is expected to witness the debut of several groundbreaking products like Sunlenca (lenacapavir), VH184, Capsid, bNAbs, and Islatravir. Concurrently, the patents of numerous existing drugs such as Descovy, Tivicay, Triumeq, Juluca, and Dovato are anticipated to expire, thereby facilitating the introduction of generic substitutes in the market.
By Region: According to this report, the global HIV treatment market can be divided into two major regions: The US, and European Union + Rest of the World (EU + ROW).
In 2022, the US dominated the global HIV treatment market due to its broad coverage of health insurance, effective HIV awareness programs, and the presence of major pharmaceutical companies engaged in HIV research and drug development.
The US HIV treatment market is expected to grow at the fastest CAGR from 2023 to 2030 due to ongoing advancements in medical technology and pharmaceuticals, spurred by continuous research from US-based companies, are leading to the development of more effective antiretroviral drugs, fueling market expansion. Moreover, enhanced HIV screening and testing initiatives are set to increase the number of diagnosed cases, thus driving demand for treatment drugs.
Global HIV Treatment Market Dynamics:
Growth Drivers: The HIV treatment market has experienced significant growth due to the development of more effective and tolerable antiretroviral treatments (ARTs), increased availability and affordability of ARTs, and growing awareness and prevention efforts. Ongoing development of innovative medications is expected to sustain market growth, benefiting individuals worldwide by improving treatment accessibility, affordability, and quality of life, while also preventing drug resistance and promoting long-term health outcomes. This growth signifies progress in the fight against HIV and the provision of necessary treatment for improved patient outcomes. Further, the market is expected to grow owing to rising HIV prevalence, rising disposable income, increased government funding and initiatives, expansion of generic drugs, growing awareness and testing, public-private partnerships, etc. in recent years.
Challenges: Drug-resistant strains of HIV pose a major challenge to the global HIV treatment market, necessitating continuous research, development of new antiretroviral therapies, and monitoring of resistance trends. Adherence to treatment regimens and ensuring the quality and availability of medications are crucial to mitigate drug resistance. Addressing these challenges is vital for maintaining the effectiveness of current treatments and developing novel therapies capable of combating drug-resistant HIV strains. Additionally, other factors like stigma, discrimination, and access to treatment, loss of patent protection, etc. are other challenges to the market.
Market Trends: Advances in gene therapy have the potential to revolutionize the global HIV treatment market, offering more targeted and effective treatment options, potential functional cures, and improved patient outcomes. Promising candidates in development indicate significant growth opportunities and market potential, transforming the treatment landscape and enhancing the quality of life for individuals living with HIV. More trends in the market are believed to grow the HIV treatment market during the forecasted period, which may include increasing penetration of artificial intelligence, increasing adoption of telemedicine, development of long-acting injectable, focus on combination therapies, etc.
Competitive Landscape and Recent Developments:
The global HIV treatment market is consolidated, with major pharmaceutical companies like Gilead Sciences, ViiV Healthcare, and Merck leading the market with their comprehensive drug portfolios. These firms, with expansive drug portfolios, significantly shape the market. Notably, Gilead's Biktarvy and ViiV's Dovato offer effective treatment options with limited side effects. These companies continue to innovate, investing in research and development to improve patient outcomes and address persistent HIV challenges. Gilead's recent FDA application for lenacapavir, a long-acting HIV-1 capsid inhibitor, exemplifies their commitment to innovation. These ongoing efforts are instrumental in shaping the future of the global HIV treatment market.
Further, key players in the global HIV treatment market are:
Gilead Sciences, Inc.
GlaxoSmithKline Plc (ViiV Healthcare)
Merck & Co., Inc.
Abbott Laboratories
AbbVie Inc.
TEVA Pharmaceutical Industries Limited
Johnson & Johnson (Janssen Pharmaceuticals)
Boehringer Ingelheim
Cipla Limited
Viatris Inc.
Bristol-Myers Squibb Company
Hetero Drugs Limited
Key Attributes:
| | |
| --- | --- |
| Report Attribute | Details |
| No. of Pages | 169 |
| Forecast Period | 2023 – 2030 |
| Estimated Market Value (USD) in 2023 | $23.09 Billion |
| Forecasted Market Value (USD) by 2030 | $25.49 Billion |
| Compound Annual Growth Rate | 1.4 % |
| Regions Covered | Global |
Key Topics Covered:
1. Executive Summary
2. Introduction
3. Global Market Analysis
4. Regional Market Analysis
5. Impact of COVID-19
6. Market Dynamics
6.1 Growth Driver
6.1.1 Rising HIV Prevalence
6.1.2 Advancements in Antiretroviral Therapy (ART)
6.1.3 Rising Disposable Income
6.1.4 Increased Government Funding and Initiatives
6.1.5 Expansion of Generic Drugs
6.1.6 Growing Awareness and Testing
6.1.7 Public-private Partnerships
6.2 Challenges
6.2.1 Drug Resistance
6.2.2 Stigma, Discrimination, and Access to Treatment
6.2.3 Loss of Patent Protection
6.3 Market Trends
6.3.1 Increasing Penetration of Artificial Intelligence
6.3.2 Increasing Adoption of Telemedicine
6.3.3 Development of Long-acting Injectable
6.3.4 Advances in Gene Therapy
6.3.5 Focus on Combination Therapies
7. Competitive Landscape
8. Company Profiles
For more information about this report visit https://www.researchandmarkets.com/r/9fiqbs
About ResearchAndMarkets.com
ResearchAndMarkets.com is the world's leading source for international market research reports and market data. We provide you with the latest data on international and regional markets, key industries, the top companies, new products and the latest trends.
Media Contact:
Research and Markets
Laura Wood, Senior Manager
[email protected]
 
For E.S.T Office Hours Call +1-917-300-0470
For U.S./CAN Toll Free Call +1-800-526-8630
For GMT Office Hours Call +353-1-416-8900
 
U.S. Fax: 646-607-1907
Fax (outside U.S.): +353-1-481-1716
Logo: https://mma.prnewswire.com/media/539438/Research_and_Markets_Logo.jpg
SOURCE Research and Markets