A new fair dedicated to "ageing well" at the Albi exhibition center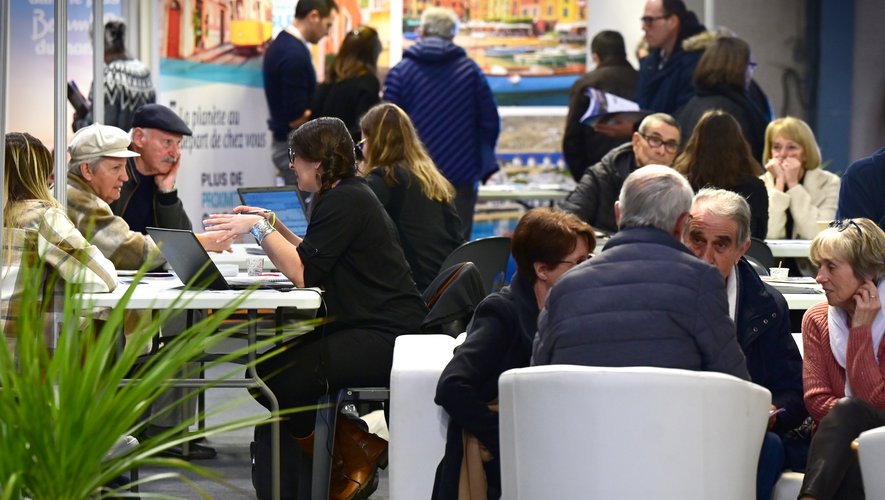 the essential
The Albi exhibition center will host Tuesday, May 23, a fair dedicated to aging well. A first in the Tarn which should delight the growing population of seniors.
Don't say "third age" anymore, they prefer to be called seniors. A way of claiming a life far from clichés, because not everything stops when retirement begins.
And it is with this spirit in mind and to meet the specific needs of more than 21% of the French population, that the Albi exhibition center will host on Tuesday, May 23, a very first free show which is totally dedicated to them. "But we go further than seniors. We are aimed at everyone, from the age of 50", specifies from the outset Yohann Homs, director of Albi Expos. "The show is dedicated to this new stage of life, which is now much longer. It allows you to think about the end of your career, your next vacation and the tools to stay as long as possible at home. , All in good humor."
A program suitable for all audiences
Life is not the same at 50 or soon to be 80 years old. The show has decided to look broad in terms of its activities, working in concert with the departmental council. Concretely, it will therefore offer throughout the show, a series of conferences on health, inclusive housing, home support, but also reception establishments, such as EPHADs and adapted homes.
To this, we must also add around thirty exhibitors, among whom we can find many associations and companies. "There are two types of service", adds Yohann Homs. "End-of-life support and a more leisure-oriented part, but also financial services and household equipment." For its first edition, the free show saw things big with nearly 2000 m² dedicated. "The objective is to bring together in one place the solutions, to almost all requests."
And beyond the exhibitors, a distinguished guest will also be present: Daniele Gilbert. The TV host will animate the entire show. "She is an extraordinary person who will interact all day with the exhibitors, but also the public. She will be there so that everyone has a good time", confesses the director of Albi Expos in a smile, bI am aware that the octogenarian dynamic is a perfect illustration of today's senior, far from the clichés linked to old age.