A $5.3 Billion Market by 2028 Featuring Key Players- Abbott, Boule, EKF Diagnostics, Shenzhen Mindray Bio-Medical, Sysmex, and Nihon Kohden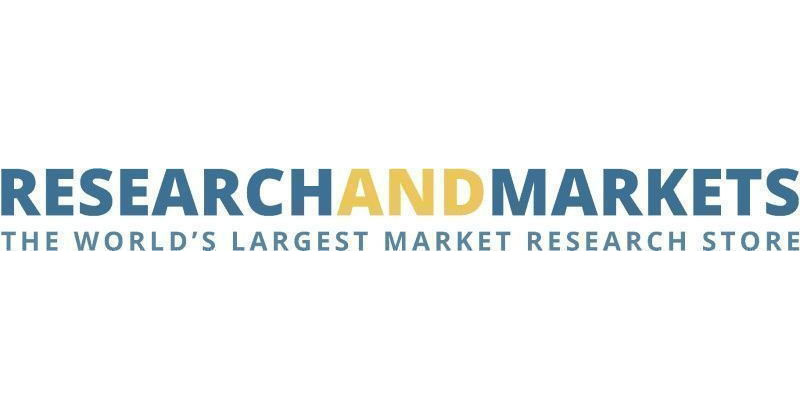 Dublin, June 21, 2023 /PRNewswire/ — The "Hematology Analyzer Market" report has been added to ResearchAndMarkets.com's offering.
The global market for hematology analyzers was valued at $3.8 billion in 2022. The market is forecast to grow from $4.0 billion in 2023 at a compound annual growth rate (CAGR) of 5.7%, to reach approximately $5.3 billion by the end of 2028.
This report segments the global market by product/service, end users and region. It covers the competitive environment, regulatory scenario and outlines market share based on product/service and end user. Products/services include Instruments, Reagents and Consumables and Services. The market end users are hospitals and clinics, diagnostic centers, research institutes and other end users.
Blood disorders affect a large population worldwide. Hematology analyzers diagnose and monitor blood disorders. The increasing prevalence of blood disorders and the growing adoption of these advanced automated hematology analyzers bring extensive opportunities to players in this market.
Technological advancement is a critical factor in the hematology analyzer market. Hematology analyzers are fast, accurate, highly efficient and less labor intensive than manual blood cell-counting methods. This study will provide insights into upcoming trends in the hematology analyzer market.
Lastly, this report will provide a detailed analysis of key factors governing the growth of the hematology analyzer industry, providing strategic insights and recommendations for those looking to expand market share
Report Includes
Analyses of global market trends, with data from 2020-2023 and projections of compound annual growth rates (CAGRs) through 2028
Identification of market trends, issues and forecast impacting the global hematology analyzers market and quantification of the market based on product/service, end user, and region
Discussion on market drivers such as growing incidence of blood disorders, increased preference for automated hematology instruments, and technological advancements in hematology analyzers
Discussion on recent advancements and innovations available in the market
Comprehensive company profiles of key players in the market, including Abbott, Boule Diagnostics AB, EKF Diagnostics Holdings Plc, Shenzhen Mindray Bio-Medical Electronics Co. Ltd., Sysmex Corp., and Nihon Kohden Corp.
Key Attributes:
| | |
| --- | --- |
| Report Attribute | Details |
| No. of Pages | 144 |
| Forecast Period | 2023 – 2028 |
| Estimated Market Value (USD) in 2023 | $4 Billion |
| Forecasted Market Value (USD) by 2028 | $5.3 Billion |
| Compound Annual Growth Rate | 5.7 % |
| Regions Covered | Global |
Company Profiles
Abbott
Bio-Rad Laboratories, Inc.
Boule Diagnostics Ab
Danaher
Diatron
Ekf Diagnostics Holdings Plc
Horiba Ltd.
Nihon Kohden Corp.
Norma Instruments
Shenzhen Mindray Bio-Medical Electronics Co. Ltd.
Siemens Healthineers Ag
Sysmex Corp.
Transasia Bio-Medicals
Trivitron Healthcare
Wiener Laboratorios Saic
Key Topics Covered:
Chapter 1 Introduction
Chapter 2 Summary and Highlights
Chapter 3 Market and Technology Background
History of the Hematology Analyzer
Introduction to the Hematology Analyzer
Flow Cytometry
Electrical Impedance
Laser Diffraction
Selection of Hematology Analyzers
Blood Test Parameters
Hematology Analyzer Applications
Anemia
Blood Cancer
Infection
Autoimmune and Genetic Blood Diseases
Others
Chapter 4 Market Dynamics
Market Dynamics
Market Drivers
Market Restraints
Market Opportunities
Chapter 5 Industry Overview
Value Chain of Hematology Analyzers
Research and Development
Manufacturing
Distribution and Sales
Service and Support to End Users
Regulatory Landscape
Regulatory Landscape,

North America

Regulatory Landscape,

Europe

Regulatory Landscape,

Asia-Pacific

Regulatory Landscape, Rest of the World
Original Reagents vs. Third-Party Hematology Reagents
Return on Investment
Chapter 6 Impact of the COVID-19 Pandemic
Impact of COVID-19 on the Hematology Analyzer Market
Chapter 7 Clinical Trial Analysis
Clinical Trial Analysis
Clinical Trial Analysis, by Type of Study
Clinical Trial Analysis, by Status
Clinical Trials Analysis, by Phase
Clinical Trial Analysis, by Region
Chapter 8 Patent Review
Patents, by Year
By Top Applicant
By Top Owner
By Jurisdiction
Chapter 9 Emerging Technologies in the Market
Emerging Technology, Hematology Analyzer Market
Commercialization
Workflow
Analysis
Clinical Information Management
Trends in Hematology
Digital Morphology
Artificial Intelligence (AI)
Point-of-Care-Testing
Chapter 10 Market Breakdown by Product/Service
Market Overview
Market Share and Forecast
Reagents and Consumables
Instruments
5- and 6-part Hematology Analyzers
3-part Hematology Analyzers
Point-of-care Testing Hematology Analyzers
Semi-automatic Hematology Analyzers
Services
Chapter 11 Market Breakdown by End User
Market Overview
Market Share and Forecast
Diagnostic Centers
Hospitals and Clinics
Research Institutions
Other End Users
Chapter 12 Market Breakdown by Region
Global Market for Hematology Analyzer by Region

North America

U.S.

Canada

Asia-Pacific

China

India

Japan

Rest of

Asia-Pacific

Europe

Germany

UK

Italy

France

Rest of

Europe

Rest of the World
Chapter 13 Competitive Landscape
Market Share Analysis
Sysmex Corporation
Danaher
PESTEL Analysis
Porter's Five Forces Analysis
Recent Developments of Key Market Players
For more information about this report visit https://www.researchandmarkets.com/r/nd39rs
About ResearchAndMarkets.com
ResearchAndMarkets.com is the world's leading source for international market research reports and market data. We provide you with the latest data on international and regional markets, key industries, the top companies, new products and the latest trends.
Media Contact:
Research and Markets
Laura Wood, Senior Manager
[email protected]
For E.S.T Office Hours Call +1-917-300-0470
For U.S./CAN Toll Free Call +1-800-526-8630
For GMT Office Hours Call +353-1-416-8900
U.S. Fax: 646-607-1907
Fax (outside U.S.): +353-1-481-1716
Logo: https://mma.prnewswire.com/media/539438/Research_and_Markets_Logo.jpg
SOURCE Research and Markets